Mansion Poker to Leave UK, Other Mansion Products Remain
Posted on: September 15, 2014, 05:23h.
Last updated on: September 15, 2014, 05:25h.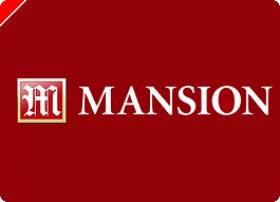 Although Mansion Poker is shipping out of the British online market,  Mansion Group is far from the only operator to balk at the new tax regime that the United Kingdom is implementing for online gambling. That's why most people believed it when reports surfaced that the firm was planning a full withdrawal from the UK market. It turns out that those reports may have been a bit premature, though at least one Mansion product will soon become unavailable to British customers.
The Mansion Group released a statement on Wednesday denying reports that they are leaving the UK market, instead saying that they are in the process to gain an online gambling license under the Gambling (Licensing and Advertising) Act. However, this process will not include the group's online poker room, which will be closing down on today, September 15.
All Casino Sites to Remain Open
"Contrary to recent reports, Mansion Group would like to confirm that none of the online casino brands in their portfolio; Casino.com, MansionCasino.com, LesAcasino.com, Club777.com and SlotsHeaven.com, will be exiting the UK market," read a statement from the Mansion Group. "Business in Mansion Group casino brands will continue as usual during the UK licence application process."
However, the statement did confirm that the poker room would be closing, and an email to UK players gave customers instructions on how to proceed.
Poker Players Advised to Change Sites
"Due to changing regulations regarding online gaming in the United Kingdom, we must inform you that Mansion Poker is required to close its doors to UK players on September 15th, 2014," the email read. "As a result, we kindly request that you withdraw any and all funds you have in your Mansion Poker account."
Players were advised to move their accounts to Titanbet Poker. The email said that players could transfer their loyalty rewards to the Titanbet site.
In the case of the Mansion Group, the closure of the poker room is a minor event: in the group's statement, they mentioned that it "accounts for a very marginal part of Mansion Group." However, it is unlikely that this will be the only casualty in the UK market as a result of the new regulations taking hold there.
Firms Considering New Tax Rates, Regulatory Requirements
Under the new regulations, any company that wishes to offer online gambling services in the UK must apply for a license. They will also be subject to a 15 percent point-of-consumption tax that will apply to any gambling done by UK residents. This will mean a much higher tax rate for companies based in jurisdictions such as Gibraltar and the Isle of Man. Operators will also be scrutinized over their worldwide operations, with poker operators being expected to ensure that identity checks are consistent across shared networks.
These and other provisions have already chased some operators out of the market, particularly those with limited player bases in the UK. According to SBOBet, a company based in the Isle of Man, all accounts at their sites will be closed by September 15, with all account balances refunded by the end of the month. 12BET will also be closing its online sports book in the UK by the end of September, though it will still operate its casino site.