Man Pretending To Be Owner of Las Vegas Casino Scams $1.1M from Cashier
Posted on: June 27, 2023, 10:33h.
Last updated on: June 28, 2023, 10:45h.
A suspect was arrested recently after someone allegedly posed as the owner of Circa Hotel & Casino in a scam. He managed to get an employee at the Las Vegas property to pay over $1.1M for fire extinguishers and other fire prevention equipment.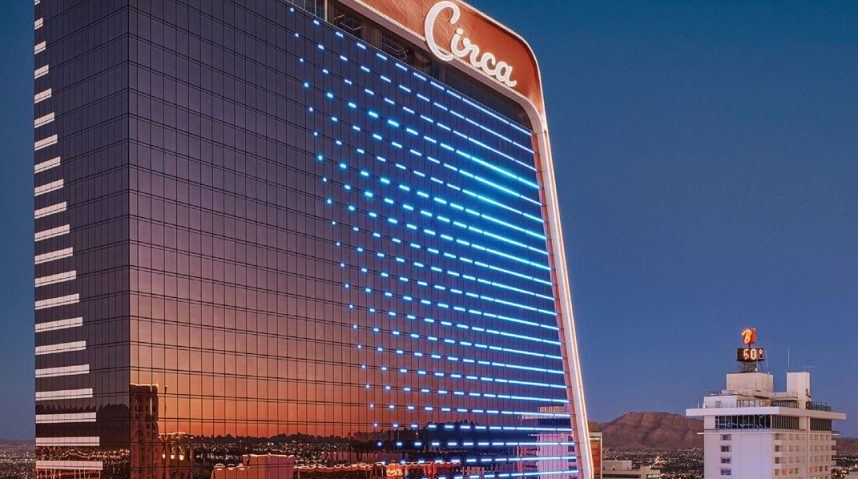 The suspect, Erik Gutierrez, 23, was charged earlier this month with theft of more than $100K, Las Vegas TV station KLAS reported this week.
The incident began on June 17, when someone phoned the Circa's cashier's cage. The caller claimed to be the Circa's owner. It turned out he was not.
Needed Immediate Payment
Initially, the caller asked a cage supervisor to make an immediate payment of $320K, security staff later told the Las Vegas Metropolitan Police Department (LVMPD).
The cage supervisor believed the caller was the hotel's owner and believed the claims made in the conversation.
When speaking to the supervisor, the caller claimed, "The fire department needed to do a check on the fire extinguishers" and "they would need a payment for further safety devices," KLAS reported.
Payments Made Off-Site
The supervisor later met someone at off-site locations who she believed was an attorney for the hotel, police said.
Payments of $314K, $350K, and $500K, were made, along with smaller amounts that all together totaled $1,170,000.
LVMPD investigated the case and traced a car used in the plot to Gutierrez's aunt. On June 18, officers arrested Gutierrez at a gym.
Most of the Cash Recovered
Officers were able to recover about $850K in the casino's money, KLAS reported. The cash was stored in a "large bag of US currency bundled together with the name Circa written on the bundle," DailyMail.com reported.
Still missing is the other $314K allegedly stolen from the gaming property, according to news reports.
Gutierrez recently appeared before Las Vegas Judge Amy Ferreira. His bail was set at $25K. If he makes bond, he must stay away from Circa and the Fremont Street Experience, the judge ordered.
Gutierrez has a similar charge pending in Mesquite, Nev. Justice Court, according to news reports. Bail in that case was set at $20K. Details on that investigation were not immediately available.
Although I love a good PR story, this isn't one of them," Derek Stevens, Circa's CEO, was quoted by KLAS about the crime.
"Circa Resort & Casino is cooperating with the Las Vegas Metropolitan Police Department in this investigation," Stevens added. "We greatly appreciate their efforts to date and cannot comment further due to an ongoing investigation."