Resorts World Las Vegas Recognizes Two LVMPD Officers for Good Deeds
Posted on: August 14, 2022, 09:49h.
Last updated on: August 15, 2022, 11:39h.
In collaboration with Resorts World Las Vegas, two Las Vegas Metropolitan Police Department (LVMPD) officers are receiving recognition and thank-yous in the form of a staycation at the hotel-casino.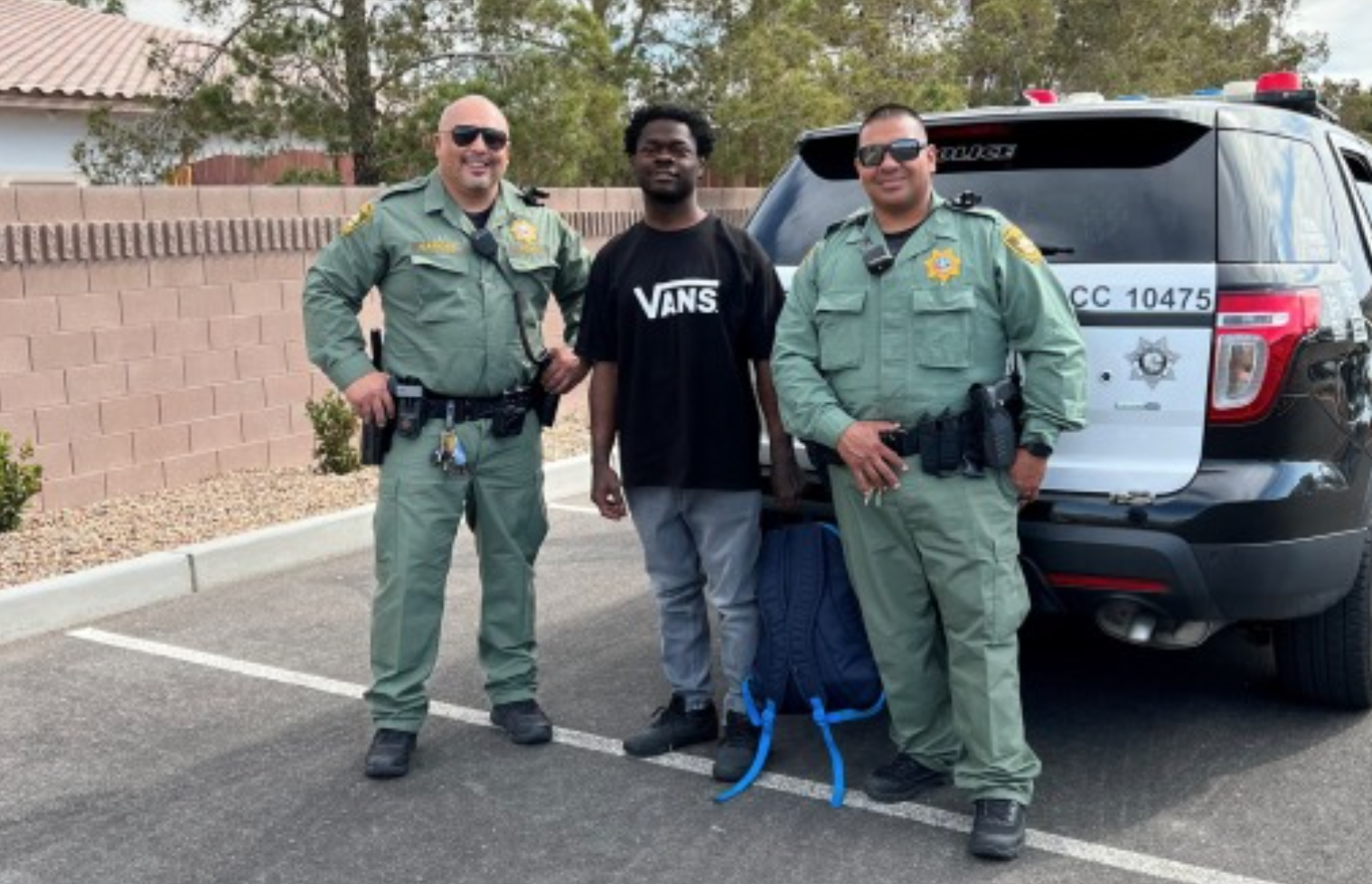 LVMPD Convention Center Area Command Officers Mike Garces and Ricky Lara were the most recent recipients of the Good Ticket program. Both officers were awarded a stay and meals at the Resorts World Las Vegas Strip complex, this year's program sponsor, and publicly recognized for their good deeds.
The Good Ticket is a vehicle for the members of this great community to show their support for LVMPD and the strong partnership that exists between the public and Metro," Tom Kovach, executive director of the LVMPD Foundation said in a statement earlier this year.
The program stems from an idea proposed in 2019. Sydney Ramenofsky, a former member of Girl Scouts of Southern Nevada, came up with the idea that good tickets should recognize good deeds by civilians. It has evolved to recognize good deeds by officers.
The LVMPD Foundation oversees the recognition program.
Charitable Efforts
Lara and Garces were nominated by the public after recently assisting a man on the Las Vegas Strip. The man was wearing clothes that were so oversized, they were hanging off his body. The officers recognized that the man required assistance and came up with a plan to assist him.
Garces went home and packed up three pairs of pants, shirts, socks, underwear, and shoes for him, KLAS, a local TV station, reported. The man was thrilled with the new outfits.
The LVMPD Foundation said this act of kindness and compassion was an amazing example of assistance to the public.
Rock 'n' Roll Deeds
Earlier this year, two officers were also recognized in the Good Ticket program.
In April, Las Vegas Police Officer Kristopher Hibbetts was awarded after aiding Aimee Rhodes. In February, Rhodes pulled a hamstring muscle while participating in the Rock 'n' Roll Las Vegas half marathon, according to local TV station KVVU.
I found her and she was kind of just in the middle of the road stuck, couldn't get off to the side of the road," Hibbetts told the TV station earlier this year.
Hibbetts assisted her in getting up, and he placed her on his LVMPD motorcycle. It took about 10 minutes for paramedics to arrive. As a way of saying thanks, the runner nominated Hibbits for a Good Ticket.
He does not see the assistance given to her as going beyond daily duties. Helping the public is what LVMPD officers do routinely. Hibbetts said.
Helping Those in Need
In April, Officer Jennifer Parker also was recognized for her actions after helping a homeless person.
Parker met a woman who was living in her car with her dogs. Parker helped the woman when she was securing an apartment. She raised funds to furnish the new residence.
With donations from other LVMPD officers, Parker's purchases included two dressers, a couch, a love seat, a bookshelf, a kitchen table, a TV stand, and some clothes. Parker paid for the bedframe for the woman out of her own funds.
"It just seemed like the right thing to do," Parker said.