Beijing to Transform Macau into Financial Hub as Hong Kong Falls Out of Favor
Posted on: December 12, 2019, 02:42h.
Last updated on: August 2, 2021, 12:57h.
Macau casino stocks jumped Thursday on the news that Chinese President Xi Jinping is expected to announce policies to diversify the economy of the special administrative region (SAR) and turn it into a financial center.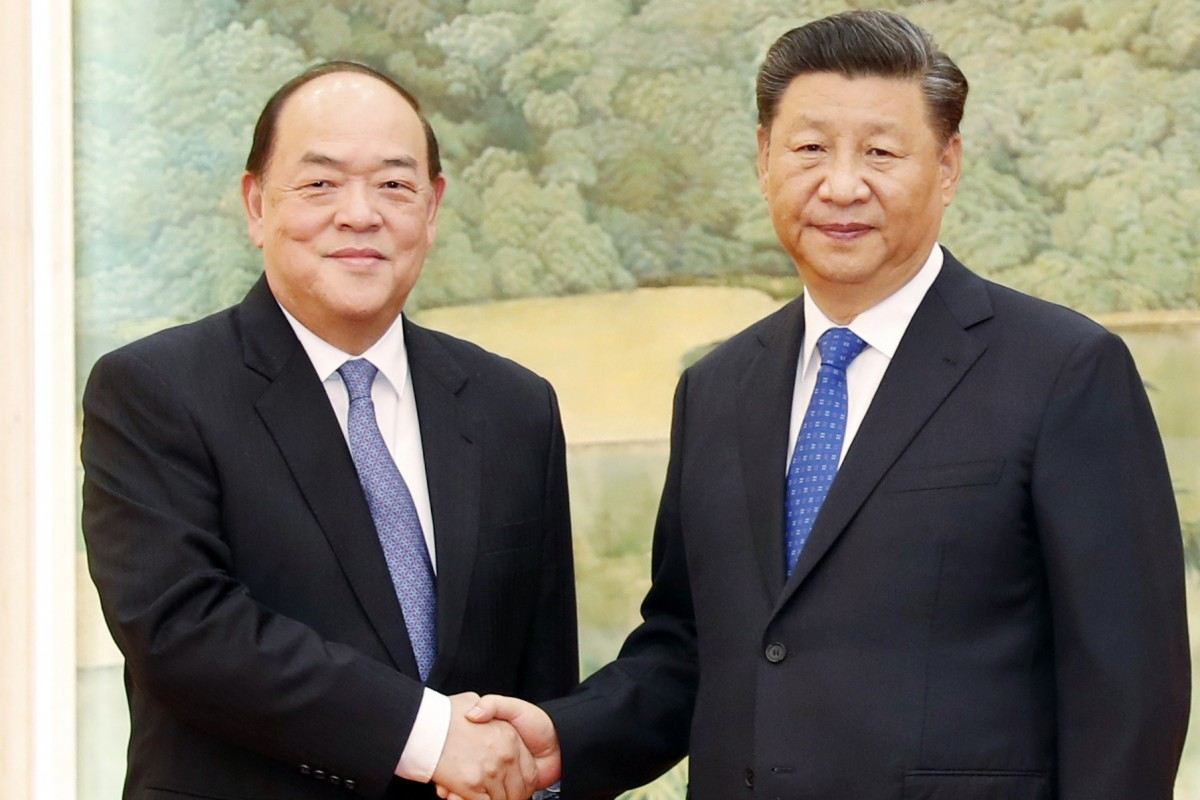 Four sources familiar with the matter told Reuters that this includes the establishment of a yuan-based stock exchange and other financial infrastructure. The moves are designed to transform the Macau economy's almost complete reliance on casino gambling and tourism.
China's state-owned banks have already been instructed to help set up the new infrastructure, Reuters said.
Macau depends on the gaming industry for 80 percent of government revenue. But its overwhelming reliance on one sector presents a degree of risk for the economy.
The tiny enclave is one the most densely populated regions in the world, and as such, has little arable land and few natural resources to work with. It's dependent on China for most of its energy, food, and fresh water.
The new policies would also allocate new land on mainland China for Macau to develop as it sees fit.
Macau Good, Hong Kong Bad       
Rumors of a possible Macau stock exchange have been swirling since the summer, but this is the first indication that the idea has been rubber-stamped by the Politburo in Beijing.
The new policy is being viewed as Macau's reward for declining to participate in the wave of anti-Beijing protests that have engulfed Hong Kong, just across the Pearl River Delta.
Both Macau and Hong Kong are former European colonies that were ceded back to China at the end of the last century by Portugal and the UK, respectively. Both SARS exist as part of China – one more happily than the other — under the "one country, two systems" principle.
Over half of Macau's population has immigrated from China over the past few decades, which has made it easier for the people to tow the party line. In contrast, most of Hong Kong's population was born in the SAR and brought up in a liberal, free-market democracy.
Reuters sources said the new policies are not designed to undermine or replace Hong Kong as the region's financial center. But they are part of a strategy to avoid disruption to Chinese business markets if the demonstrations continue.
Sources told Reuters that President Xi Jinping has been impressed by Macau's conformity and is eager to find a way to implement the "Macau model" in Hong Kong.
Macau's Mass-Market Pivot
Xi has long called for Macau to diversify its economy, and its most recent integrated resorts have heeded that call.
Properties like the Parisian Macao and the Wynn Palace Macau are decked out with family-oriented amenities and non-gaming attractions – part of a pivot towards the mass market, middle-class Chinese tourist.
This contrasts with its former reliance on the VIP segment, which Beijing believes has facilitated money laundering and capital flight.
Macau's stock exchange will initially focus on bond trading and start-ups, and will also target companies from the Portuguese-speaking world so that it doesn't compete directly with the Hong Kong or Shenzhen exchanges, sources said.
"Xi Jinping has made very clear that he wants a diversified Macau economy," they added. "The future focus will be on tourism and finance, to make it a center to host international meetings like Singapore."
Similar Guides On This Topic