Macau Government Exploring Stock Market Exchange to Reduce Gaming Industry Reliance
Posted on: June 5, 2019, 11:02h.
Last updated on: June 5, 2019, 11:02h.
Macau government officials are considering forming a stock market exchange in an effort to reduce the enclave's dependency on revenue stemming from casinos and the gaming industry.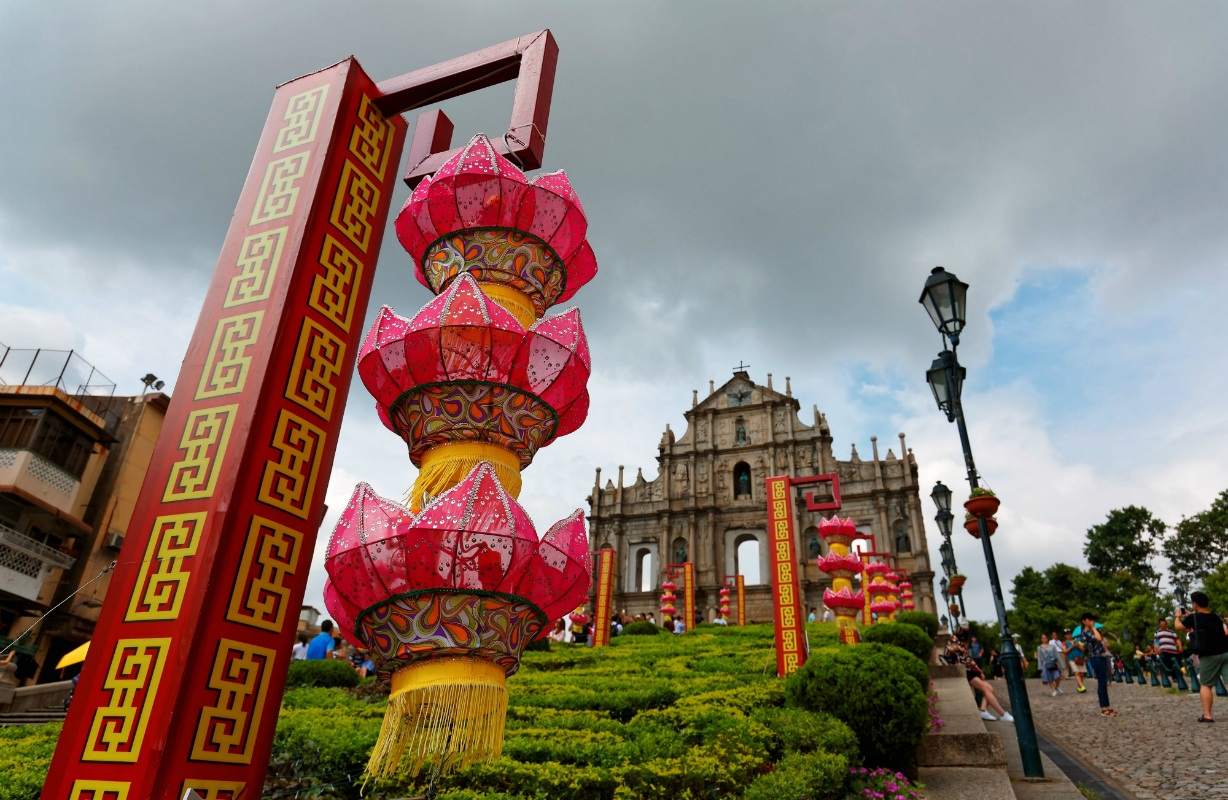 Reuters reports that Macau's Monetary Authority is studying whether creating an exchange would benefit the Chinese Special Administrative Region (SAR). The objective, according to the news outlet, is to "leverage Macau's advantage to serve the country's need."
In April, Casino.org relayed that Macau's six licensed casino operators – Las Vegas Sands, MGM Resorts, Wynn Resorts, Melco Resorts, Galaxy Entertainment, and SJM Holdings – account for nearly 90 percent of the government's operating budget. The Macau Financial Services Bureau said the gaming industry delivered the enclave $3.67 billion in taxes in the first quarter of 2019.
Casino Shift
Macau, the world's richest gambling hub, is trying to become a more diversified destination. Last October's opening of the $18.8 billion 34-mile bridge that connects the SAR to Hong Kong across the Pearl River Delta was a major development in transforming the once isolated enclave.
In its annual economic review, the International Monetary Fund (IMF) recommended that Macau push incentives to its six licensed casino operators to invest in non-gaming developments. The goal is to increase general tourism, and reduce the region's reliance on VIP gamblers.
"Authorities have the opportunity to further advance their growth strategy and should craft the new regulations with stronger incentives for operators to expand non-VIP tourism," the IMF concluding statement said.
Beijing also wants Macau to move away from being a casino-first area. Macau Liaison Office Director Fu Ziying, who represents the enclave in the federal People's Republic, said in March that local officials should take steps to lessen its dependency on casino income.
Casino operators are looking at the neighboring island of Hengqin to develop new non-gaming properties that might include hotels, convention space, and theme parks.
Stock Market Benefit
Forming a stock market in Macau would make the enclave not simply a casino hub, but a financial nucleus.
Macau has a very strong position in promoting itself as the financial service platform between the mainland and Portuguese-speaking countries and the mentioned feasibility studies will be conducted under this context and advantages," the Monetary Authority said.
There is already plenty of money in the enclave. Macau casinos won $37.85 billion last year.
Speaking with Reuters, Banco Nacional Ultramarino CEO Carlos Alvares said Macau's securities market – which would be based on the yuan, not the Macanese pataca – won't be competing with Hong Kong. "We will be complementary to Hong Kong, because our focus is mainly on Portuguese-speaking countries."
China is home to two main stock exchanges, the Shanghai Stock Exchange and Shenzhen Stock Exchange. Hong Kong, which is also a Chinese SAR like Macau, is additionally home to a stock exchange.
All six of Macau's licensed casino operators are traded on the Hong Kong Stock Exchange. Sands, Wynn, and MGM are traded under subsidiary Chinese holdings.
Similar Guides On This Topic