Macau Average Premium Mass Wager Trending Higher
Posted on: October 9, 2023, 01:00h.
Last updated on: October 9, 2023, 01:29h.
In what could be good news for Macau casino operators, the average wager placed by premium mass bettors visiting the gaming enclave is flirting with record highs.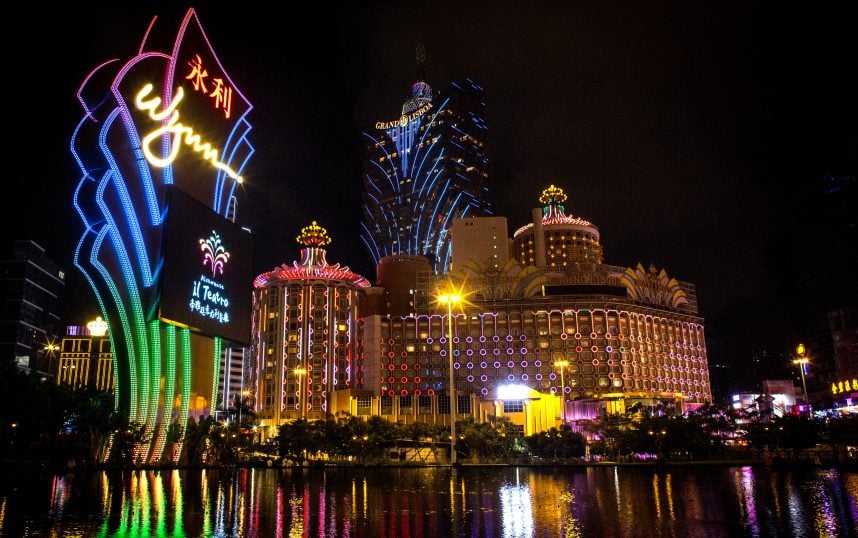 Citigroup's latest survey of Macau wagering trends, conducted on Oct. 5, confirmed the average bet placed by visitors in the premium mass segment was $3,784 per hand. The bank has conducted the survey for six years. Premium mass bettors are those that, on average, wager more than mass market clients and less than VIPs or "whales."
In its most recent survey, Citigroup noted that the $1.92 million in premium mass bets placed on Oct. 5 was just 3% below the record $1.97 million seen during Chinese New Year 2019.
Note that it took a total of 928 premium mass players seen in February 2019 to reach the circa $1.97 million total wager observed," according to the bank. "This is a stark contrast to this month's numbers: 508 players were seen wagering an aggregate of approximately $1.92 million."
The bullish trends among premium mass visitors are likely encouraging for Macau concessionaires, particularly following a sluggish September, which was caused by Typhoon Saola.
Premium Mass Helping Macau Cement Resurgence
Increased play by premium mass bettors is helping Macau fortify its rebound — one that includes reclaiming the crown of world's largest casino hub from Las Vegas.
In the first half of this year, Macau's six concessionaires generated a combined GGR of $10 billion, well ahead of the $7.5 billion notched by Nevada casino operators. A return to pre-pandemic revenue levels is widely expected to arrive next year, indicating Macau's GGR lead over Las Vegas will increase.
In terms of operators benefiting from the premium mass resurgence, there's significant concentration among four of the six, led by Galaxy Entertainment at 25%. Melco Resorts and Entertainment followed at 23% with Wynn Macau next at 20%. Sands China, the Macau arm of Las Vegas Sands, was fourth at 19%.
The other two concessionaires are MGM China and SJM Holdings.
Macau Whale Activity Perking Up
Further adding to Macau's bullish trajectory is mounting evidence that the biggest bettors are returning and that the quality of their wagers is improving.
The Citigroup survey indicated that during the period in which the data were collected, 33 whales were seen at Macau casinos. That topped the poll's previous high of 27 notched in February 2019 — a period coinciding with the Chinese New Year holiday.
"Among the 33 whales we saw in October 2023, the average wager was $24,430. This is circa 21% higher versus October 2019 (23 whales, average wager at circa $20,138)," observed the bank.