Macau Grand Prix to Usher in Tourists, Hotel Occupancy Expected to Top 90 Percent
Posted on: October 30, 2023, 09:40h.
Last updated on: October 30, 2023, 01:58h.
The Macau Grand Prix celebrates its 70th anniversary next month, and tourism officials in the Chinese casino enclave are betting on a strong turnout for the two weeks of racing.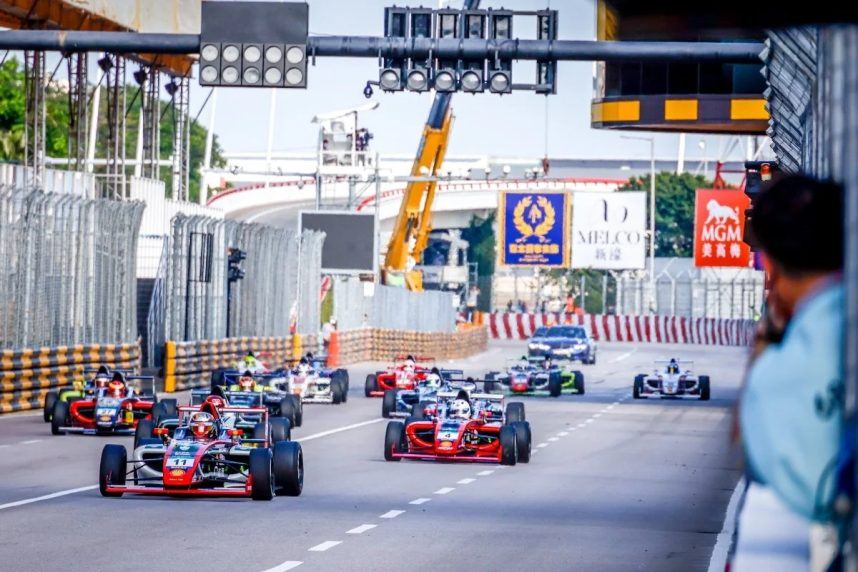 The Macau Grand Prix offers a bit of everything for motorsports enthusiasts. The annual street circuit event includes races for both automobiles and motorcycles. It's also one of only two national grand prix events unrelated to Formula One.
The 2023 Macau Grand Prix officially runs Saturday, November 11, through Sunday, November 19. The schedule culminates with the 70th Anniversary Macau Grand Prix FIA Formula 3 Championship.
Macau's casinos benefit from the annual motorsports festival as hundreds of thousands of spectators descend on the enclave for the back-to-back weekends. The casinos on the Macau peninsula and the Cotai Strip collectively offer nearly 50K hotel rooms.
Casino Rooms Selling Fast
Speaking Monday at a ceremony in anticipation of the Macau government's 70th hosting of its Grand Prix, Macau Government Tourism Office (MGTO) Director Maria Helena de Senna Fernandes painted an optimistic outlook for the two weeks. She expects most hotel rooms to be rented during both weekends.
The MGTO does not yet have data on hotel occupancy rates during the event, but expects more visitors to be attracted to Macau over the two weekends of racing," Senna Fernandes said, as reported by Inside Asian Gaming. "It is expected that the hotel occupancy rate in Macau will reach 90% during the Grand Prix."
A search of available rooms shows that prices are increasing quickly. A two-night stay at Sands Macau from November 17 to November 19 averages $559 a night. The same Friday to Sunday stay at City of Dreams is offered at $636 a night and nearly $900 a night at Melco Resorts' Morpheus.
For comparison, a Friday to Sunday stay December 8-10 runs $261 a night at Sands, $434 at City of Dreams, and $783 at Morpheus.
The Macau Grand Prix has an interesting origin. The event was intended to be a citywide treasure hunt when organizers founded the event in 1954. Soon after determining a route for the treasure hunt, the founders decided an automobile race was more appropriate.
Over the decades, the race expanded, and the first F3 Macau Grand Prix was held in 1983. Macau has refused to modify the course to adhere to regulations that could allow it to become host to F1, something that's not the case in Las Vegas, where the city is undergoing a major overhaul to accommodate the upcoming Formula 1 Las Vegas Grand Prix, which coincides with the Macau Grand Prix on November 19.
Rebound Ongoing
Macau's tourism and gaming industries continue to recover from the COVID-19 pandemic. China's post-pandemic recovery was delayed by President Xi Jinping, who maintained his "zero-COVID" policy until late 2022.
Macau casinos in August won $2.06 billion from players, the market's best month since January 2020. Through three quarters of 2023, Macau casinos have generated gross gaming revenue (GGR) of MOP128.9 billion (US$16 billion). That's up over 300% from the same nine months in 2022 when travel remained limited throughout China, and lockdowns persisted when new coronavirus clusters were detected.
While the gaming industry continues to trend positively, Macau's commercial gaming market has a way to go to return to its 2019 conditions. Through nine months in 2019, the six casino operators had won more than $27 billion.