Melco Resorts CEO Lawrence Ho Encourages Collaboration Between Macau and Hengqin
Posted on: March 9, 2023, 11:20h.
Last updated on: March 10, 2023, 02:33h.
Melco Resorts CEO Lawrence Ho has an idea to help the Macau government achieve its goal of diversifying its economy. The body seeks to include more leisure tourism and special events in its revenue mix.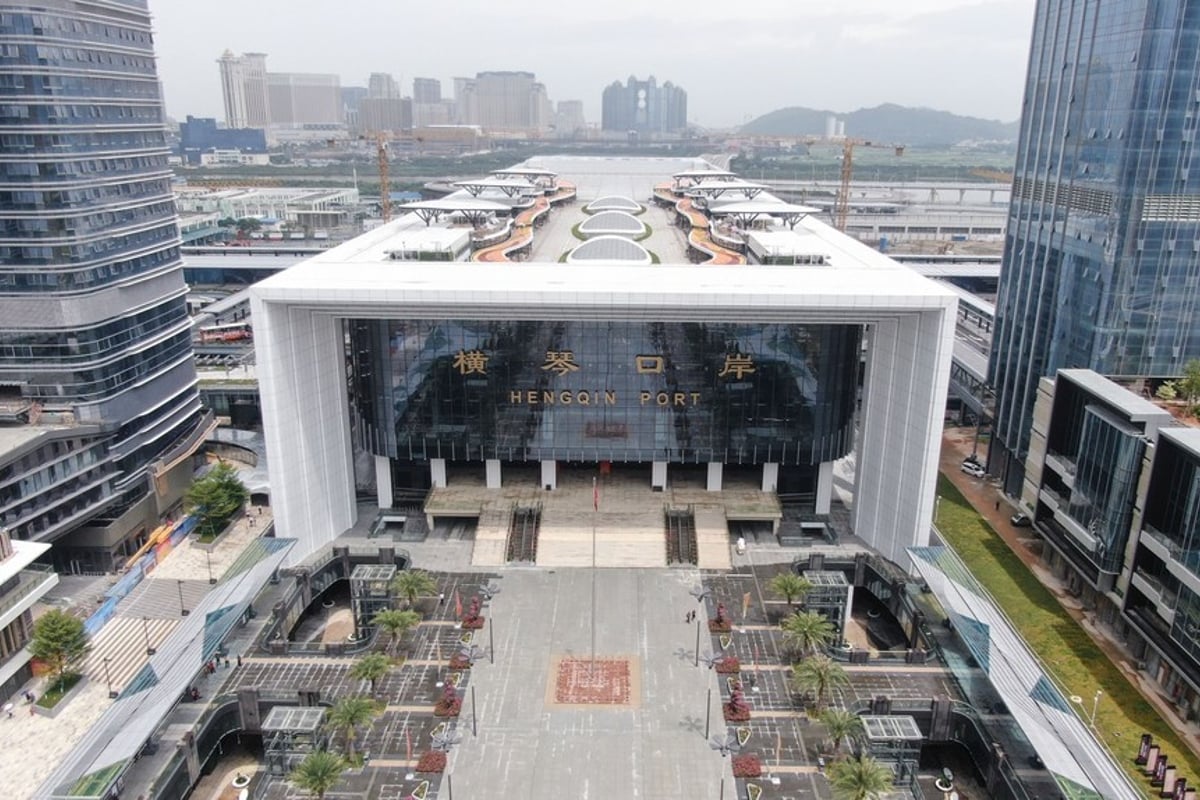 Macau issued fresh 10-year gaming concessions to its six commercial casino operators in November, with Hong Kong-based Melco being one of the recipients. Through fresh tendering, the local government ordered the gaming companies to invest significantly in nongaming amenities. The move is to lessen the Chinese Special Administrative Region's (SAR) reliance on casino gambling.
Melco's nongaming obligation is a minimum of MOP10 billion (US$1.24 billion). The City of Dreams, Morpheus, and Studio City parent said the spending will focus on amenities that increase foreign visitation to the casino enclave.
Melco plans to build additional convention space, entertainment facilities, and sports venues and to further develop the gaming firm's health and well-being services. The casino operator will additionally develop arts and cultural attractions, new dining concepts, and maritime excursions.
Cross-Border Collaboration
Macau is a land-strapped gambling mecca that spans only about 46 square miles. With undeveloped available acreage greatly limited in downtown Macau and on the Cotai Strip, Ho believes the Macau government would be smart to develop a more compelling cross-border partnership with Hengqin Island.
Hengqin is a prefecture-level city in the Guangdong Province's Special Economic Zone. Hengqin has been considered for development that would support the nongaming expansion of Macau's casinos for many years. Macau is the only place in China where casino gambling is allowed.
Parts of Hengqin have been leased to Macau by the People's Republic of China, dating back to 2009. But the tedious visa process to travel in and out of the Macau SAR from Hengqin has kept substantial development on hold.
Ho says China and Macau should form a less-restrictive border policy between the two neighbors. He presented his ideas this week before China's National People's Congress in Beijing. Ho said China and Macau should form a "cross-border arrangement" that allows "borderless travel" between the casino enclave and Hengqin Island.
The billionaire said China and Macau should additionally allow the casino hub's nongaming spending requirements to be invested in Hengqin. The area is accessed from the Cotai Strip via the Lotus Bridge.
The Hengqin Checkpoint, located west of Macau and the Shizimen Waterway, opened in August 2020. The infrastructure was designed to handle the passenger flow of more than 220K daily entries.
Billions to Be Invested
Melco Resorts' roughly $1.24 billion nongaming investment requirement is just a portion of the approximately $13.5 billion the Macau government is mandating. The six casino operators must spend that amount on nongaming projects during the life of their 10-year licenses.
Macau broke down the nongaming spending based on each licensee's gaming market share. Sands China, a subsidiary of Las Vegas Sands, and Hong Kong-based Galaxy Entertainment were the two casino leaders in Macau last year. The companies must each allocate about $3.5 billion to nongaming developments.
Sands is focused on overhauling its MICE (meetings, incentives, conventions, and exhibitions) facilities, plus a garden-themed conservatory and expansion of its casinos' entertainment and sports facilities. Sands owns and operates The Venetian and Plaza, The Londoner, Sands Macau, and The Parisian.
Galaxy announced plans to build a "high-tech amusement park" incorporating "multimedia, interactive, and multi-sensory technologies" into games and rides. Galaxy owns and operates Galaxy Macau, Broadway Macau, StarWorld Hotel, and the Waldo Casino Hotel.