Macau Casino Win Jumps 17 Percent in August, Outpaces Analyst Forecasts
Posted on: September 3, 2018, 10:30h.
Last updated on: September 3, 2018, 10:33h.
Macau casinos won 26.6 billion patacas ($3.3 billion) last month, a 17.1 percent year-over-year premium and a mark that eclipsed the general consensus of financial analysts.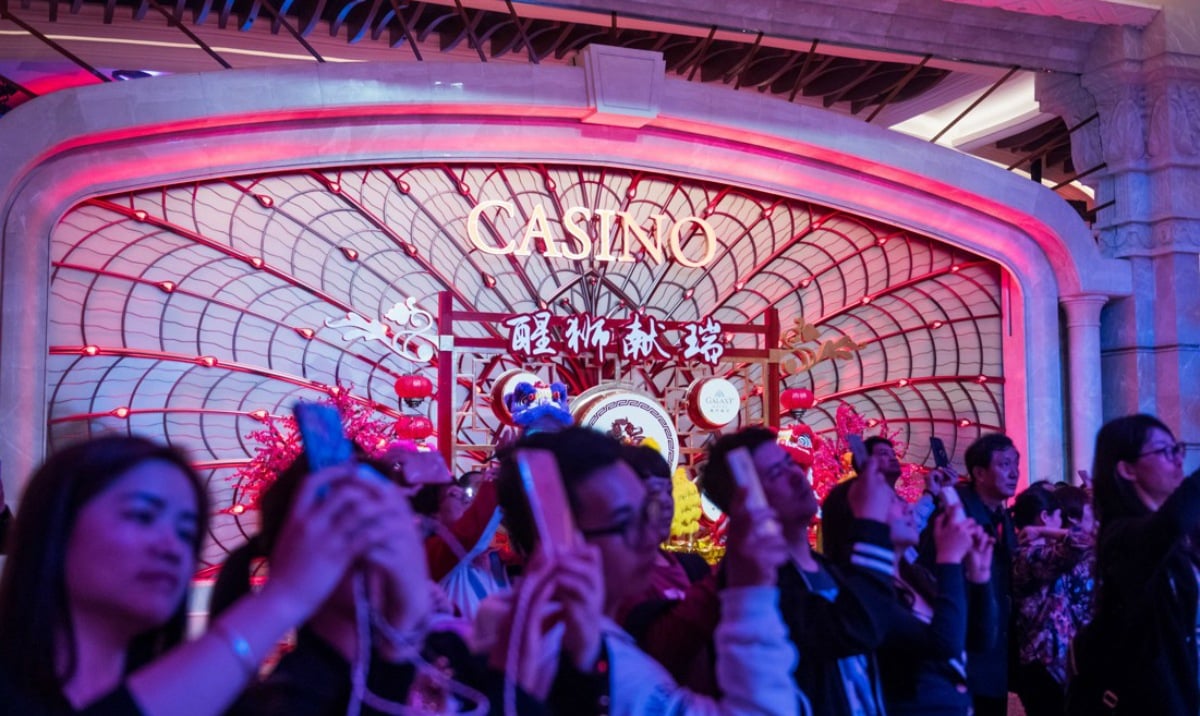 Gaming analysts were calling for median gross gambling revenue (GGR) growth of 15 percent. The $3.3 billion win is the highest monthly total for Macau casinos in 2018.
August benefited from better weather. During the month in 2017, Typhoon Hato, the strongest storm to hit the enclave in 53 years, battered Macau and caused damage that ran into the billions of dollars.
Year-to-date, Macau casinos have now won a little more than $25 billion. The gaming floors are 17.5 percent ahead of where they were at this time last year, which equates to a roughly $3.8 billion bonus.
August marked Macau's 25th straight month posting a GGR increase. However, several forecast misses have had investors worried.
Stocks React
The Bloomberg Intelligence index of Macau casino stocks has seen shares tumble as much as 31 percent from their four-year high in May. And while August saw casinos win more than expected, shareholders remain concerned.
On Monday, MGM China, Sands China, and Wynn Macau respectively fell 1.6 percent, 2.5 percent, and 3.4 percent on the Hong Kong Stock Exchange. Melco Resorts lost 1.7 percent, Galaxy Entertainment dropped 1.5 percent, and SJM Holdings was down 3.7 percent.
Five of the six casino operators in Macau are additionally traded on US exchanges, SJM being the exception. US markets are closed today due to the Labor Day holiday.
Experts say the continued selloff is due to various uncertainties. They include the ongoing trade war between China and the US, and whether VIP junket groups that transport mainland Chinese to the gaming enclave will undergo further scrutiny from the People's Republic.
"The market conditions have more uncertainties, including the potential trade war escalation. High rollers are more cautious, betting less or reducing trips to Macau," Suncity Group Holdings Executive Director Andrew Lo told Bloomberg.
Casinos have reduced their attention on the VIP since Chinese President Xi Jinping included junket operations in his anti-corruption campaign. Annual GGR fell from a market record $45 billion in 2013 to less than $28 billion in 2016.
August Rush
Last month's strong GGR performance has one research firm amending its outlook. Union Gaming analyst Grant Govertsen says that while the full-year expectation remains steady at 16 percent, he's upping his third quarter outlook by a percent to 14 percent.
"Based on recent conversations we've had with VIP junkets, we get the sense that business remains good and is maintaining a mid-teens trajectory despite fears to the contrary," Govertsen reiterated in a note.
"To date, there has been no negative reaction (or even precautions) taken by VIP customers as it relates to trade wars and the potential impacts thereof," he added. "By and large, VIP and other premium customers have not changed trip frequency or their wallet size," the analyst concluded.
If Macau indeed finishes 2018 at 16 percent year-over-year growth, the casinos will win about $38.5 billion. That would be the region's third-best all-time GGR annual haul.
Similar Guides On This Topic