Macau Casinos Miss Revenue Forecasts Again, Enclave Posts 23rd Consecutive Monthly Gain
Posted on: July 2, 2018, 10:30h.
Last updated on: July 2, 2018, 10:29h.
Macau casinos fell short of analyst expectations in June, with gross gaming revenue (GGR) totaling $2.78 billion, a 12.5 percent premium on the same month in 2017.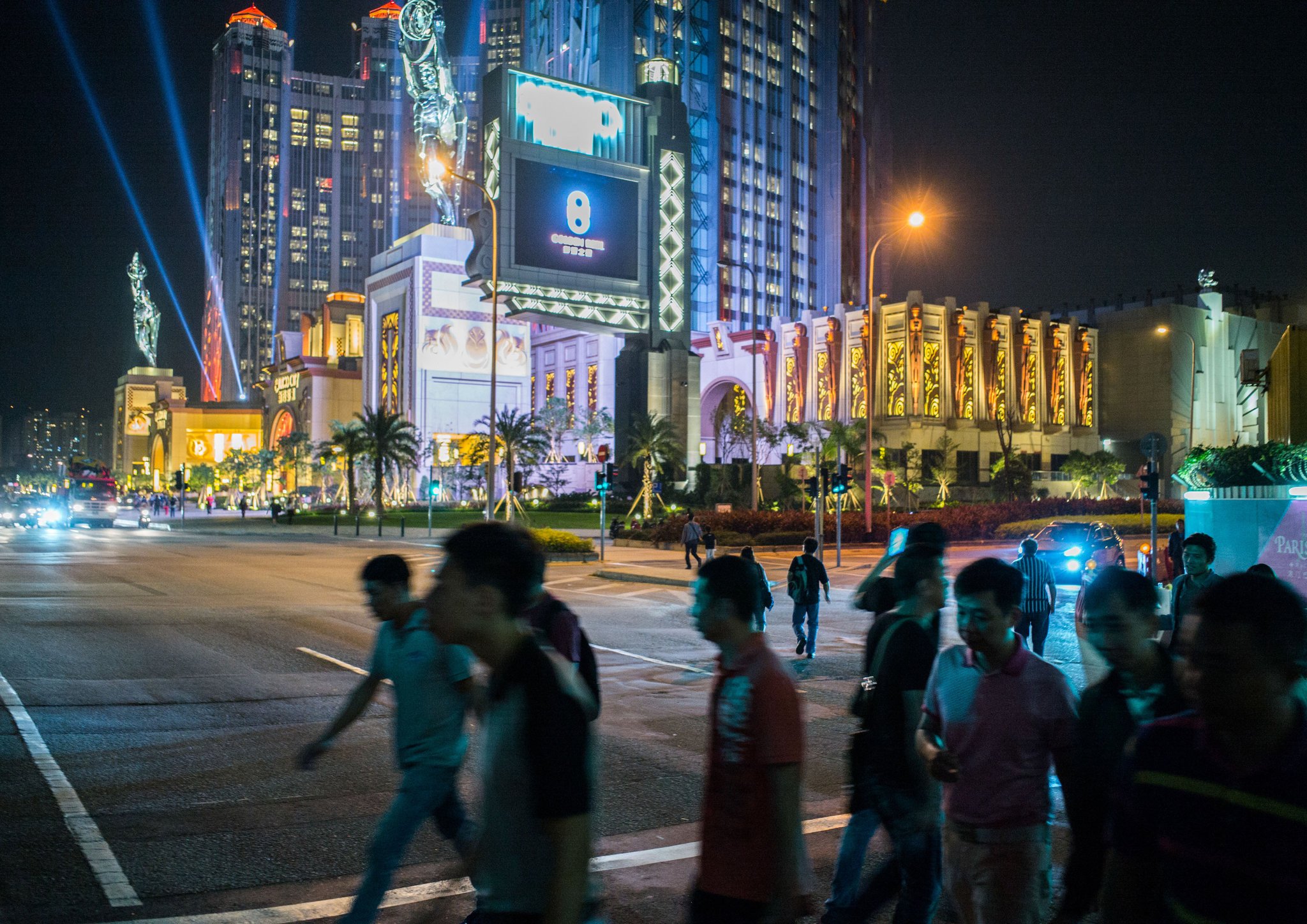 June marked the enclave's 23rd consecutive month of growth, but it was also the second month in a row where casino GGR fell short of fiscal expectations. The general consensus among analysts was that gaming revenue would grow around 17 to 21 percent.
The shortcoming represents a difference of nearly $161 million. The $2.78 billion collective haul was Macau's smallest win since September 2017.
Year to date, GGR is up 18.9 percent to $18.7 billion.
Revenue Reporting Questioned
Gaming analysts are adjusting their full-year 2018 GGR forecasts in response to the back-to-back monthly lapses.
Union Gaming analyst Grant Govertsen has reduced his firm's 2018 growth forecast to 17 percent, which means he believes Macau will continue to see GGR growth percentage rates slightly decline over the remaining six months.
Analysts at Sanford C. Bernstein and JP Morgan Securities are questioning the accuracy of how Macau casinos report GGR. The enclave uses so-called "channel checks," which GGRAsia describes as "unofficial returns" filed weekly by the gaming operators.
"We can't help but question the credibility of the weekly data," Bernstein analyst DS Kim and JP Morgan analyst Sean Zhuang said in a joint note on Monday.
The analysts point to a sharp GGR decline over the last week in June, which also occurred in May, as reason for their skepticism. A more complete and thorough review showed that May revenue was actually higher than the 12.1 percent reported on June 1.
Regardless of whether GGR might have climbed a bit higher than the claimed 12.5 percent, Govertsen said "bad weeks" do not "make a trend." He points to the ongoing World Cup as one reason some might have stayed away from Macau last month.
"Business volumes across Macau decelerated notably in the last week of June. We're surveying the market to see if there was a universal root cause, but at this point we're not concerned," Govertsen concluded.
June 2018 should have benefited from having an extra Saturday compared to 2017.
Heavily Dependent Macau Casino Stocks React
Las Vegas Sands, which makes the majority of its money in Macau, saw shares plummet on the June revenue report. The stock fell seven percent in early trading on Monday.
Wynn Resorts, which also predominantly relies on the enclave for the vast chunk of its GGR, saw its stock price fall even more at nine percent. MGM Resorts, which opened its $3.4 billion integrated casino resort on the Cotai Strip in February, lost over three percent in early trading.
Melco Resorts lost eight percent in its NASDAQ trading. Along with Galaxy Entertainment and SJM Holdings, Melco is also traded on the Hong Kong Stock Exchange (HKSE). The market was closed Monday to celebrate the Hong Kong Special Administrative Region Establishment Day, which was Sunday, July 1.
Sands China, Wynn Macau, and MGM China additionally traded on the HKSE.
Similar Guides On This Topic
Latest Casino Stocks:
Retrieving stocks data...
Retrieving stocks data...
Retrieving stocks data...
Retrieving stocks data...
Retrieving stocks data...