Louisiana Bill Would Legalize Daily Fantasy Sports Games
Posted on: April 12, 2015, 09:54h.
Last updated on: April 10, 2015, 06:06h.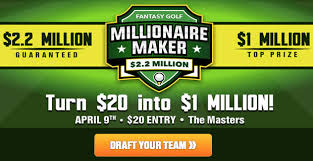 Daily fantasy sports games are unambiguously legal in most states, thanks in large part to fantasy sports exceptions in bills like the Unlawful Internet Gambling Enforcement Act.
However, there are exceptions, as some states have laws that make the legality of such games questionable at best.
Over the last year, the daily fantasy industry has been making efforts to change the laws in these states to get into the few American markets that have so far eluded them.
The latest example of this comes in Louisiana, one of five states that are routinely denied access to real money games on daily fantasy sports sites.
A new bill introduced by Representative Joe Lopinto (R-Metairie) would make changes to state law in order to ensure that fantasy sports games were treated differently than gambling.
"We're just clarifying that this is not gambling," Lopinto said. "We're not betting on the outcome of a game or a point spread. Fantasy football is a game of skill."
Most Daily Fantasy Sites Avoid Five States
There are generally five states that have restricted access to fantasy sports sites; in most cases, players can participate in games but cannot play for real money or collect prizes in both daily fantasy games and more traditional fantasy sports contests.
Arizona considered (but did not pass) legislation to legalize daily fantasy sports games last year; this year, Iowa, Montana, Washington and now Louisiana have all seen bills discussed that would allow players in these states to play daily fantasy games.
So far, none of these bills have passed into law; of these, Iowa's has seen the most action, passing a floor vote in the state Senate.
But even if legislators aren't racing to put these laws into effect, the fact that so many have sprung up may show momentum in favor of the daily fantasy industry. And Lopinto says that there is definitely interest in seeing these sites come to Louisiana.
"There is an outcry for it [from] many people who participate," Lopinto said.
According to Lopinto and many other advocates for fantasy sports games, the contests should be treated differently than other forms of online gambling because they require skill and knowledge of sports to play. That, Lopinto says, makes skill the dominant factor rather than luck.
DraftKings, Amaya Making Plays for Daily Fantasy Market Share
The daily fantasy sports industry has grown by leaps and bounds in the last two years, a process that has seen major sites gain powerful partnerships with sports leagues and media companies.
In just the past two weeks, DraftKings has announced an expanded partnership with Major League Baseball that will see their brand advertised heavily across the league, and reports say that Disney is set to make a $250 million investment into DraftKings that will see it heavily advertised on their networks, including ESPN.
That could help DraftKings better compete against FanDuel for the top spot in the daily fantasy industry, but other major players might still enter the market and shake up the status quo.
In a recent earnings call, Amaya CEO David Baazov said that the company would also be entering the daily fantasy sports market, and could have a product up and running in time for the 2015 NFL season.