Michigan Casinos Fight Back Against Smartphone Parimutuel Betting Bill
Posted on: May 19, 2017, 04:00h.
Last updated on: May 19, 2017, 03:23h.
The Michigan Legislature is treading cautiously when it comes to expanding gaming in the state. A bill that was only introduced in early May that would allow bettors to place parimutuel horse racing bets on their mobile devices has quickly gained far-reaching support, but casinos are, not surprisingly, adamantly opposed to the measure.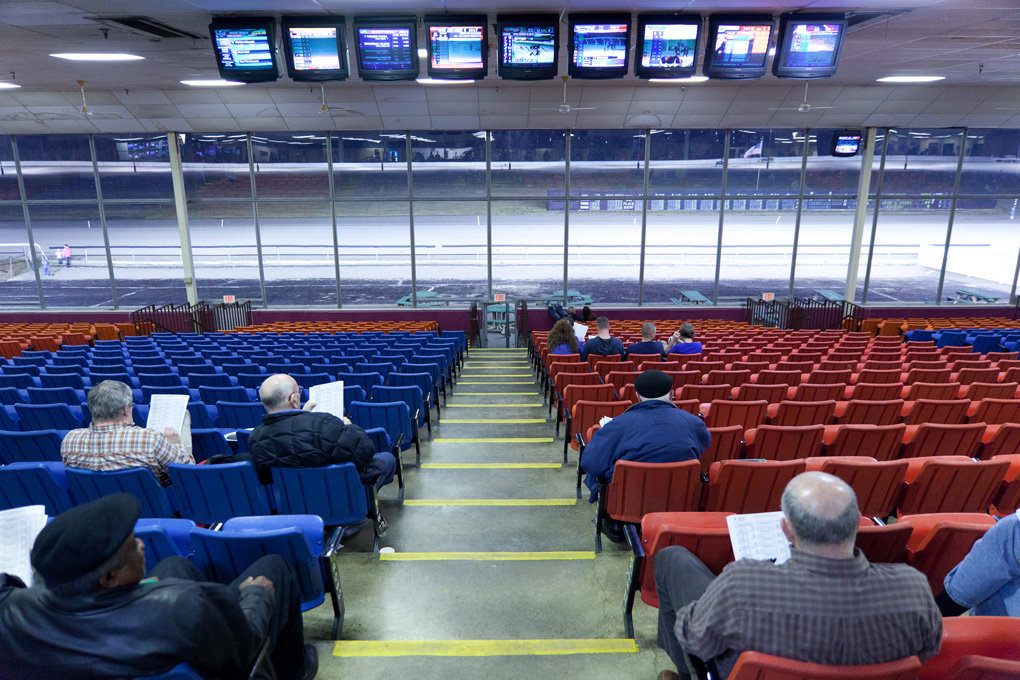 House Bill 4611, authored by State Rep. Dan Lauwers (R-District 81), seeks to amend the Michigan Horse Racing Law of 1995. Instead of requiring bettors to be physically located at a racetrack or inside an off-track betting (OTB) facility, wagers could be placed from anywhere in the Great Lakes State through licensed third-party apps running on phones and tablets.
While the political process can often drag on for months, the Michigan Legislature is taking a different approach when it comes to the horse racing bill.
Lauwers introduced the statute just last week, and the measure was already expected to receive a House floor vote as of Thursday. But the lower chamber finally showed some caution and pressed the breaks, opting in favor to postpone the tally until next week.
Taxing Decisions
Lauwers argues the motive for this bill is to bring in new bettors to parimutuel horse racing who otherwise wouldn't visit a track or OTB venue.
Michigan no longer taxes live horse racing bets, but 3.5 percent of all simulcast wagers go to the state's Agriculture Equine Industry Development Fund (AEIDF). That revenue account is primarily spent on horse racing programs, but in dire fiscal times, the state has dipped into it in order to bankroll its General Fund.
Lauwers' bill wouldn't change the state's parimutuel tax structure, but would hopefully expand the horse racing bettor pool, and ideally, increase total revenue.
Michigan's five tracks would be able to partner with third-party companies to offer remote betting from mobile and tablet devices. A key example of what the legislation proposes is the arrangement Churchill Downs has for all of its races, including the Kentucky Derby. Through its software partner TwinSpires, gamblers can place bets online, over the phone, and on mobile devices from anywhere in the US.
Casinos Lead Opposition
The House's decision to delay the horse racing vote will give legislators more time to consider the viewpoint of the bill's detractors. Detroit's three commercial casinos lead the resistance, as well as the Saginaw Chippewa Indian Tribe, which owns the Soaring Eagle Casino in Mt. Pleasant.
Critics to HB 4611 argue the bill expands gambling and essentially legalizes internet betting. Michigan law forbids gaming expansion without voter approval. Supporters counter by saying it isn't creating a new form of betting per se, so the bill is not constitutionally prohibited.
Michigan has been toying with a variety of gambling measures in recent months.
State Senate Majority Leader Mike Kowall (R-District 15) is leading the push. In March, he introduced legislation to legalize internet casinos and interactive poker rooms. Though SB 203 made its way out of committee, it has stalled in the upper chamber, and has yet to receive a vote.