Lottery Tickets Not Appropriate Gifts for Children at Christmas, Officials Say
Posted on: December 13, 2018, 08:11h.
Last updated on: December 13, 2018, 08:11h.
Christmas is right around the corner, and that means shoppers everywhere are scrambling to find last-minute stocking stuffers for friends and relatives. But if you're buying for children, officials say that lottery products belong on the naughty list.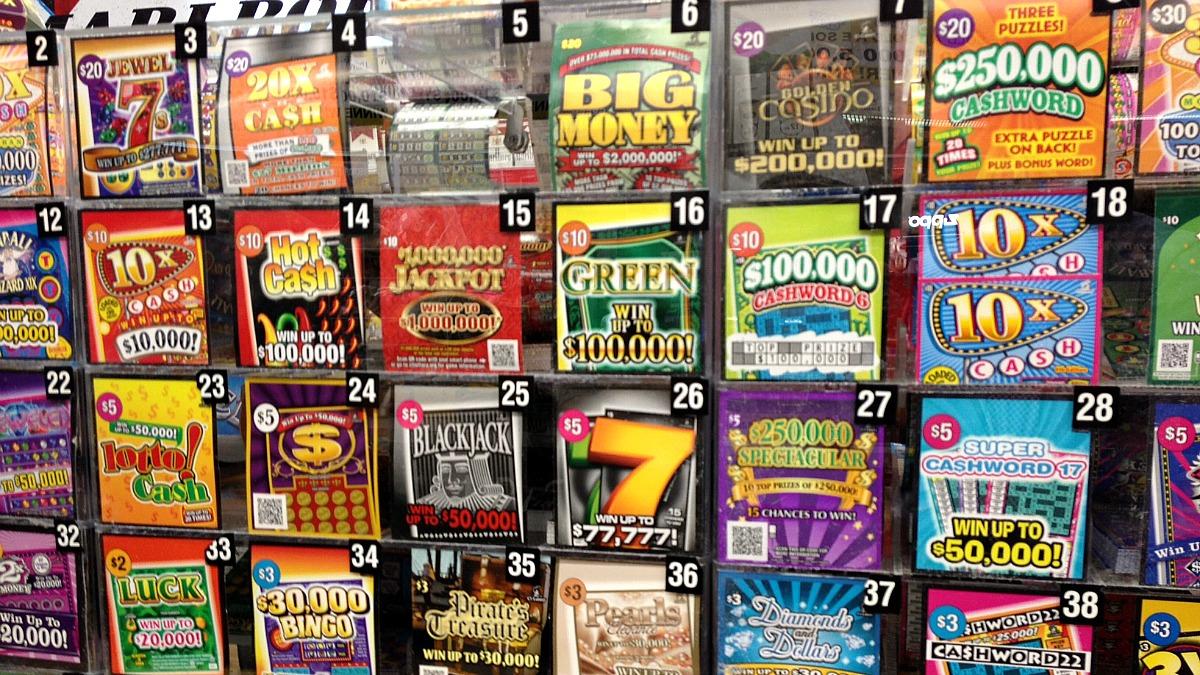 Lottery officials in several states and provinces have issued warnings this week to parents and other gift-givers, saying that scratch-off tickets, casino chips, and other gambling products aren't appropriate presents for children.
Officials: Lottery Tickets Worse Than a Lump of Coal
Almost all parents would agree that they don't want their young children developing gambling habits. Still, that hasn't stopped many from buying a handful of scratch-off tickets for their kids at Christmas, seeing it as a harmless and fun gift that has the potential to pay off with a surprise reward.
But lottery officials say that even these seemingly innocuous gifts have the potential to do harm.
"Underage gambling is a serious problem and we discourage youth involvement in any form of gambling, including Lottery scratch-off tickets," New York Council on Problem Gambling Executive Director Jim Maney said in a press release.
Those words were echoed by officials in the Massachusetts Lottery, who said kids need toys, not the potential to scratch and win.
"Who in the world would not rather receive this as a gift than a casino chip or an instant ticket?" asked Michael Sweeney, executive director of the Massachusetts Lottery, while holding a plush rabbit. "And that's really what the message today is about: being responsible in your gift-giving and in the culture that you're setting around people who are under the age of 18 and modeling appropriate behavior for young people who, quite more often than we realize, are keen observers and listeners to both our actions and our words."
Canadians Join the Chorus
Those same warnings were issued north of the border as well. In Nova Scotia, officials said that while lottery tickets can make fun gifts for adults, they should never be given to children, especially as youngsters are particularly vulnerable to instant gratification. Meanwhile, the British Columbia Lottery Corporation (BCLC) pointed out that just because festive tickets are sold around the holidays doesn't mean that they are meant for everyone.
"While [lottery products] are fun for adults, they're not meant for kids, especially in the lead up to the holidays when you see Scratch & Wins in stockings or in Christmas cards," said BCLC spokesperson Lara Gerrits.
The key issue, said acting New Jersey Lottery director James Carey, is that children aren't yet ready to fully understand what gambling entails.
"Adults can recognize that a winning Lottery ticket is a stroke of luck, a random chance, but kids and teens have difficulty putting a win into perspective," Carey said. "They do not understand how gambling works."
While the message is well meaning, not everyone is convinced that a couple of gambling-themed gifts will risk turning a child into a compulsive bettor.
"Sometimes you win, and sometimes you lose. Life is a gamble," wrote New Jersey 101.5's Judi Franco earlier this month. "A kid's gonna figure that out whether he scratches that ticket or not."