Loophole Could Bring New Gambling Options to Florida
Posted on: May 31, 2014, 05:30h.
Last updated on: May 29, 2014, 05:08h.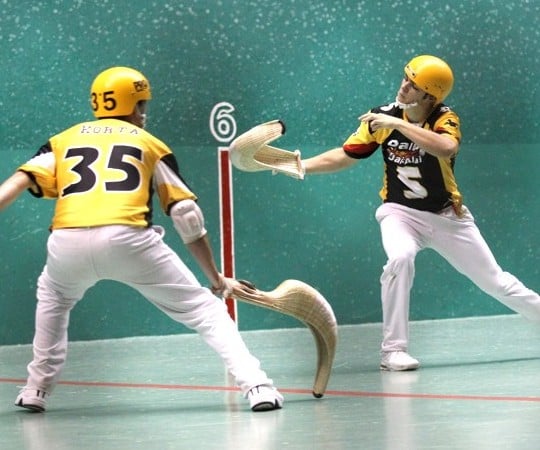 One of the major reasons why Florida legislators wanted to update the state's gaming laws this year was to clean up a code filled with loopholes and makeshift patches that have made less and less sense as time goes on. When they failed to pass a comprehensive bill in the last legislative session, that left open the possibility that more loopholes might be opened going forward – and it looks like that's just happened.
Florida's First District Court of Appeal overruled the Department of Business and Professional Regulation (DBPR) this week, overturning that body's rejection of a permit for a new Miami-Date County jai alai fronton. West Flagler Associates, which already operates the Magic City Casino, had applied for a summer jai alai permit in Florida City.
A Long-Forgotten Law
The case began when John Lockwood, a lawyer for West Flagler, realized that there was a 30-year-old loophole in parimutuel law that nobody had ever taken advantage of. According to the law, the lowest-performing parimutuel operation in any given county can be awarded a summer jai alai permit.
In the 2011-12 fiscal year, Hialeah Park was the venue with the lowest racing revenue, so it would have been eligible for this exemption. But they turned it down, passing it to the next eligible organization: West Flagler. They took the permit in 2011, but found that when they tried to apply for a second permit the next year, the DBPR said that they could only receive that permit once every two years.
But West Flagler argued that the law was meant to apply to every rolling two-year period, and that no break between permits was necessary – something the court agreed with.
"The statue plainly provides that the permitholder with the lowest handle for 'the 2 consecutive years next prior to filing an application' may apply for a summer jai alai permit, and, if it declines to do so, a 'new permit' is made available," wrote Judge Scott Makar.
The court sided with West Flagler in a unanimous 3-0 ruling, with Judges Brad Thomas and Simone Marstiller concurring with Makar's opinion.
Jai Alai Opens Doors to Poker, Possibly Slots
What makes this ruling significant are the advantages that come with being able to run a jai-alai fronton, which West Flagler can now do anywhere in Miami-Dade County. As long as they buy property and open at least a single jai alai game, they will then become eligible to open a poker room as well.
It's also possible that West Flagler may be able to operating a slots parlor because of a 2009 law that allowed Hialeah Park to operate slots after Miami-Dade County voters authorized three other parimutuels to do so.
State regulators argued that interpreting the law in this way could result in a proliferation of summer jai alai permits. The court noted this concern, but said it wasn't up to them to interpret the laws outside of how they were written.
"If the Legislature intended to allow a new permit, at most, every other year it could have written the statute to say so," Makar wrote. "And if it deems it a good policy to have this limitation, it can implement it legislatively; but we cannot interpret the language of the existing statute to achieve this result."