Delaware First US State to Offer Post-SCOTUS PASPA Overturn Sports Betting, Starts Tuesday
Posted on: June 1, 2018, 10:19h.
Last updated on: June 1, 2018, 10:30h.
Delaware will become the first American state to offer sports betting since the Supreme Court's overturn of the federal ban on the activity on May 14. Governor John Carney announced on Thursday that the First State's three casinos will be launching full-scale sports wagering on Tuesday at 1:30 pm ET.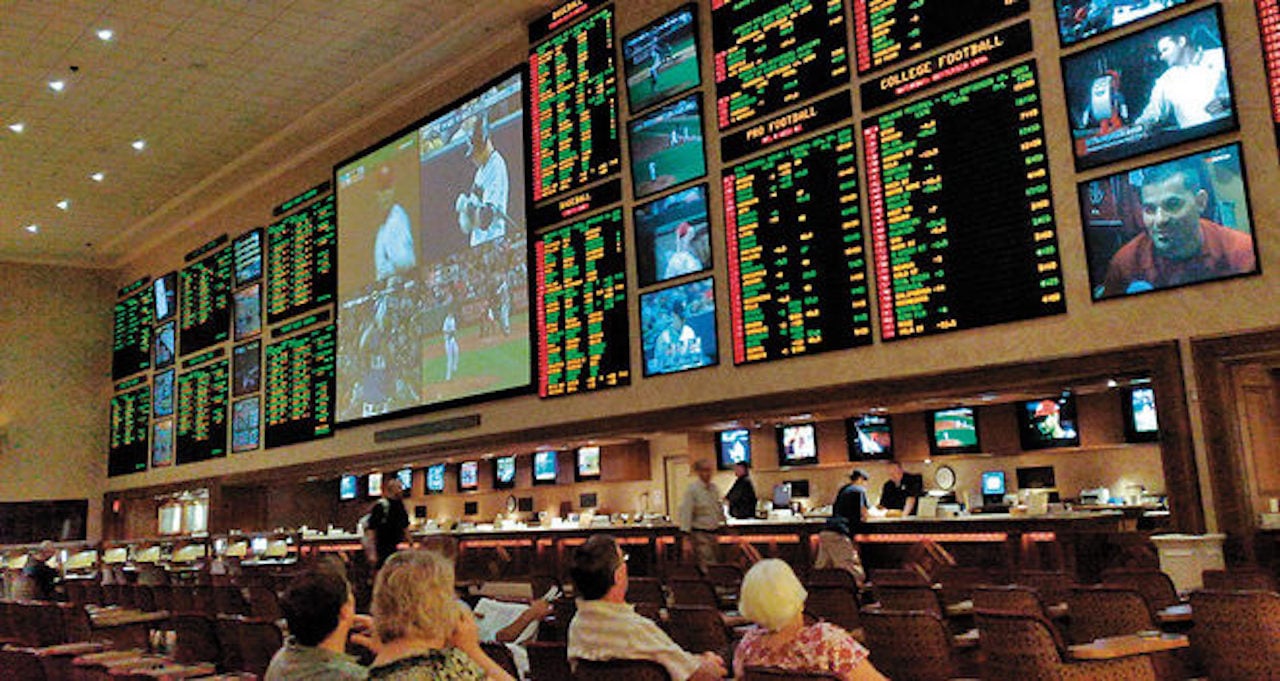 Delaware Park, Dover Downs Hotel & Casino, and Harrington Raceway & Casino will be taking single-game bets on baseball, football, hockey, basketball, soccer, golf and auto racing. The venues will also allow wagers on college sports, with the exception of Delaware-based teams.
After a review by the state's Department of Finance and the attorney general's office, it was determined that existing law covered the proposed expanded sports betting.
"Delaware has all necessary legal and regulatory authority to move forward with a full-scale sports gaming operation, and we look forward to next week's launch," Carney said in a release. "We're hopeful that this will bring even more visitors into Delaware to see firsthand what our state has to offer."
Expected Boost to Economy
Sports betting could help the state's casino industry, which has struggled with nearby competition. There are four casinos in the Washington D.C. area that are less than a two-hour drive from the middle of Delaware.
One that has been attributed to luring away customers is the MGM National Harbor, which opened Dec. 8, 2016. The publicly traded Dover Downs, which is less than 100 miles from the casino, reported a loss of more than $1 million in 2017.
The state collects nearly 30 percent of all gross revenue generated by the casinos' table games, and another $3 million a year in table game licensing fees. The existing sports lottery took in approximately $46 million over the past two years, and cleared about $12 million. After percentages are paid out to the state, casinos, and state's horse racing industry, the profit was $2.2 million in 2017 and $9 million in 2018.
Taking Advantage of Exemption
The reason Delaware was able to be the first to offer sports betting three weeks after the Supreme Court decision was mostly because of existing law.
Delaware, along with Nevada, Oregon, and Montana were exempt from the Professional and Amateur Sports Protection Act passed by Congress in 1992.
While Nevada had full sports betting already in operation, Delaware didn't start until 2009. Lawmakers tried to offer betting on all sports, but a federal appeals court ruled their grandfathered status only allowed for parlay cards for the NFL, and bettors had to make a minimum of three picks per wager.
The bets were run through the state's lottery. Initially only the three casinos were allowed to offer the parlay cards, but three years later, they were available at bars and convenience stores, which will continue to offer parlay cards only.
John Starkey, a spokesman for the governor, told the Delaware News Journal that there are no current plans to allow sports betting at Delaware retailers and bars that sell lottery tickets and parlay cards.
But that experience helped state officials to seamlessly transition into expanded wagering, while other states such as New Jersey, New York, and West Virginia are still hammering out their own versions of sports betting legislation. With a system already in place, it was just a matter of updating software and getting casino employees trained for the expanded wagering to be allowed in Delaware come June 4.
"We've had sport betting for nine years, so it's not new to us," State Lottery Director Vernon Kirk told the Associated Press. "We're not surprised the software works, because it's been working fine. We didn't have to make any significant changes."