Leicester City 5,000-1 Bets, Longest Outsider Odds in Soccer History
Posted on: March 18, 2016, 10:00h.
Last updated on: March 18, 2016, 10:12h.
Leicester City's shock dominance of the English Premier League in the UK this season could lead to one of longest betting shots in sporting history coming good. "The Foxes" are living the dream at the top of the league, five points clear with eight games left, as the world looks on in disbelief.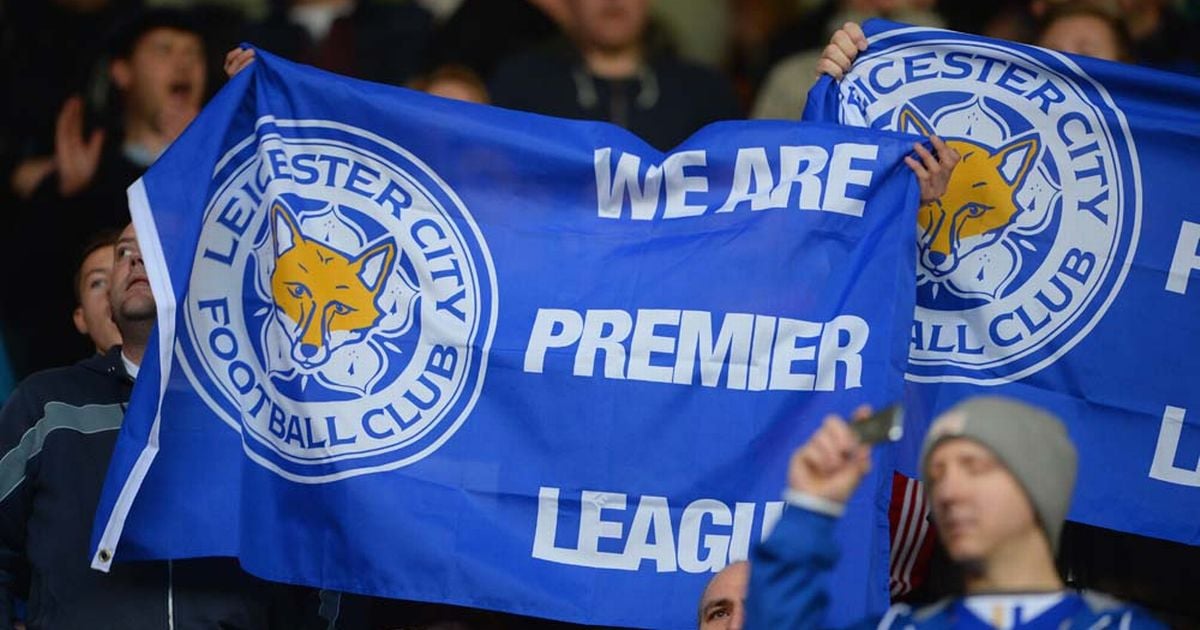 And now the handful of bettors who backed them at the beginning of the season at 5,000-1 could soon make betting history. As the BBC pointed out recently, these are exactly the same odds you could get on Elvis turning up alive this year, possibly wearing a frock. That's a dress to those of us across the pond.
Let's add further perspective for those of you don't follow the EPL. Last year, Leicester, newly promoted to the EPL after a decade in the lower tier, were struggling against soccer's multi-million-dollar superstars. Battling relegation, they seemed destined for the drop.
A late run of wins ensured survival, but many expected them to go down this year. Except instead they shot out of the blocks at the start of the season and never once looked back.
The combined cost of Leicester's usual starting 11 is around $30 million, which is less than half of the sum Manchester City paid for one player in the pre-season transfer window. Kevin de Bruyne cost over $76 million when he joined City from Wolfsburg.
By contrast, Leicester star player Riyad Mahrez cost the club $796,900, and meanwhile top goal scorer, Jamie Vardy, who three years ago was playing amateur non-league soccer, was picked up for $1.3 million.
The Long Shots
OK, so it hasn't happened yet, but if it does, as outsider bets go, it is the biggest in the history of soccer, by far.
The longest odds for bets on a single soccer result that we can find were both 500-1, and were paid out when the USA beat England 1-0, in 1951, and Hungary beat England 6-3 in 1953. A long, long time ago, in other words.
Since then, of course, bookmakers have learned a thing or two about the variance involved in the outcome of a single game. But if you look at odds-defying outsider victories in recent sports over a series of games, they aren't even close to 5,000-1.
In soccer, there was Greece winning Euro 2004 (150-1); in tennis, Goran Ivanisevic winning Wimbledon in 2001 (150-1); in golf Ben Curtis' Open Championship win in 2003 (500-1).
In fact, the only thing that gave the bookies bigger sweats was jockey Frankie Dettori's seven straight victories at the Ascot race meet in 1996 at odds of 25,095-1. It was a series of events so extraordinary that one bookmaker referred to it as "Armageddon," and it's believed to have cost the bookmaking industry a gut-wrenching $45 million.
 Cash Out Now or Hold Out for Crazy Payout?
The fact is, the bookmakers won't be sweating Leicester too much at all. That's because any big payouts they have to make in the event of a Leicester win are likely to be handsomely offset by hundreds of thousands of losing bets on the favorites.
The sweat belongs entirely to the team's fans, and to gamblers who for some insane reason decided to back the team at the beginning of the season.
This last group is also faced with the conundrum of whether to cash out now for a hefty sum or ride it out for an even bigger one, should it come through.
Alex Donohue of UK bookmaker Ladbrokes told the BBC that there are 23 gamblers who are yet to cash out.
"Around half of the 5000-1 backers have cashed in their chips, while the rest hold their nerve," he said. "Record sums have already been paid out on a bet yet to be a winner and for many fans the lure of a life-changing sum of money is too much with several difficult games still to go," said Donohue.
Of course, a lot can happen between now and the end of the season, including injuries, exhaustion, and nervous meltdowns, but they have been saying this about Leicester for months now, and they are still there, sitting pretty at the top, and now the bookies' favorite to win the league.
And who knows? If they do, maybe Elvis will turn up for the celebrations. Stranger things have not yet happened.
Most Read