Daniel Negreanu Shows Las Vegas NHL Franchise Possibility a Lotta Love
Posted on: January 21, 2015, 03:18h.
Last updated on: January 21, 2015, 03:23h.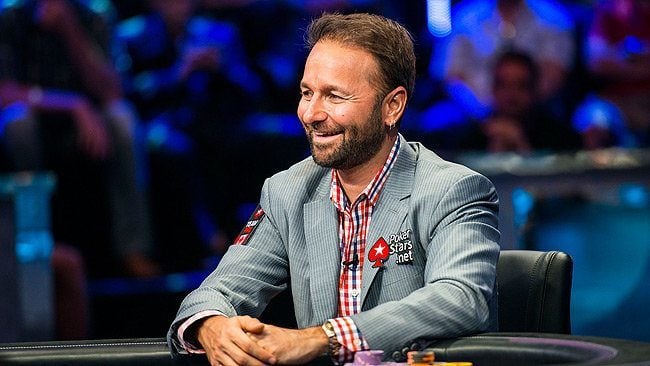 Daniel Negreanu says an NHL franchise could hit Sin City, and the Canuck is all for it.
Las Vegas has been rumored to be a likely target for expansion by the National Hockey League. Now, Negreanu, certainly one of the biggest stars of the poker world, has said that he not only wants to see a hockey team in Sin City, but that such a team would be a big success for the league, fans, and the city.
Daniel Negreanu wrote in a blog post on Friday that he was in favor of adding an expansion NHL franchise to Las Vegas, saying that there were several advantages that the city had that could work in favor of a professional hockey team.
"I'm personally quite excited about the prospects of an NHL team in Las Vegas and I believe strongly that not only will we get a team, but that hockey will work in this spots starved city," Negreanu wrote on his own website, FullContactPoker.com. "For many, they wonder how it makes sense to play ice hockey in the desert, but I'm sure the same was said years ago when expansion hit sunny California and that experiment has worked quite well with thriving franchises in LA, Anaheim, and San Jose."
Casino Money, Tourism, Could Aid Vegas Franchise
Negreanu went on to detail what he felt were the strengths of the Las Vegas bid for an NHL team.
Casinos, he said, would be likely to buy up most of the expensive luxury boxes, using them as incentives for high-rollers. Fans of visiting teams would be able to schedule vacations to Las Vegas around games. And with a population of 2.2 million and no other major professional sports teams in the city, locals might be able to support a team even without these other advantages.
That said, Negreanu admitted that there are questions about Las Vegas as well.
Locals who work in the casino and entertainment industries often work unusual hours, so there may need to be more games scheduled on afternoons and mid-week evenings in order to ensure attendance at games remains high. It's also unknown whether Las Vegas would really work as a hockey town, though an upcoming season ticket drive is meant to prove that there really is interest in the sport.
Negreanu Dismisses Corruption Concerns
But the biggest challenge may come from the perception that a Las Vegas team would be especially prone to corruption because of the legal sports betting and gambling industry in the city.
Negreanu says that this is a "non-issue," though, and that the concerns are based on an outdated view of the city.
"I think it's about time we put this one to bed," Negreanu wrote. "The old fears of game fixing come from the days when Las Vegas was a mob town. Today, gambling is happening across the globe, both on the outcome of the games as well as daily fantasy sports. I would argue that game fixing is far LESS likely to occur in Las Vegas because there will be more eyeballs on those games."
While it's unlikely that Negreanu will play a major role in the ownership of an NHL franchise in Las Vegas, he did meet with the ownership group on Friday night. That group is led by billionaire businessman Bill Foley, as well as the Maloof family, which previously owned the NBA's Sacramento Kings.
Foley has said that he believes the city has an excellent chance of landing a team if they can get 10,000 commitments for season tickets in February's ticket drive.