Las Vegas Teen Murder Suspect Arrested for Prior Robbery, Cops Reveal
Posted on: August 3, 2023, 05:21h.
Last updated on: August 3, 2023, 01:29h.
A teenager accused of a murder near the Las Vegas Strip has also been charged in connection with the armed robbery of pricey merchandise from an upscale Las Vegas store.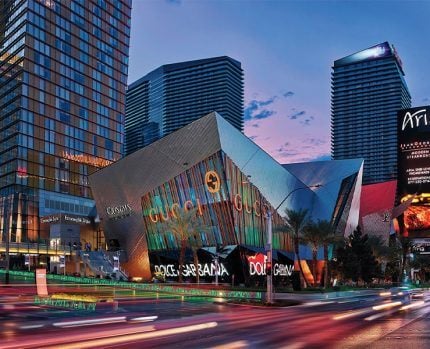 Robtravion Lee, 19, allegedly stole about $20K worth of items from the Christian Louboutin boutique, located in The Shops at Crystals on the Las Vegas Strip in June.
On June 30, Lee and an unnamed second suspect entered the store and began to scoop up purses and handbags. They apparently inspected items to see if they had security tags.
When they had collected about 10 of the items, a clerk became suspicious and asked if they would like to put the merchandise on the counter.
Lee then allegedly pulled out a firearm prompting employees to secure doors so the bandits couldn't flee, Las Vegas TV station KLAS reported.
Lee aimed the gun at the workers and ordered them to open the door, allowing the two suspects to flee to a nearby car, police said.
Some of the items sold included Louis Vuitton bags.
Prolific Thieves
The men were "prolific theft suspects," the employee told police. They allegedly stole items from Louis Vuitton on June 14 and 29. The employee gave police a photo of the suspects taken during incidents at their store.
One of the men in the photo was identified as Tymere Snead, 23. He was on probation for allegedly taking part in a retail theft ring, KLAS reported.
A review of Snead's social media showed a picture of him and Lee in a vehicle containing several Christian Louboutin purses and backpacks, police said.
Dispute Over Sex Worker
On July 7, police responded to a call from a pawn shop parking lot where they discovered that Snead had been shot. He was rushed to University Medical Center, where he was pronounced dead.
Minutes before the shooting, Lee and Snead spoke in the parking lot before Lee pulled out a firearm and shot him, police said. The pair had gotten into a dispute over a sex worker who was working for Snead, KLAS reported.
In Lee's residence, officers located clothes similar to what was worn during the Christian Louboutin robbery, a gun apparently used both in the robbery and fatal shooting, and a Christian Louboutin purse.
Lee was arrested on July 28. Charges include three counts of robbery with the use of a deadly weapon, a count of burglary with the use of a firearm, conspiracy to commit robbery, and open murder with a deadly weapon. He remains in custody at the Clark County Detention Center. No bail was set for the murder charge. His next court appearance is scheduled for August 15.