Sheldon Adelson Dines With President Donald Trump, as Las Vegas NFL Stadium Moves Forward Without Him
Posted on: February 10, 2017, 06:02h.
Last updated on: February 10, 2017, 08:46h.
Las Vegas Sands founder Sheldon Adelson was in Washington, DC this week to meet with President Donald Trump. The two billionaires dined at the White House, showing that being the money man behind the money man in a presidential election puts you on the inside track once he's elected.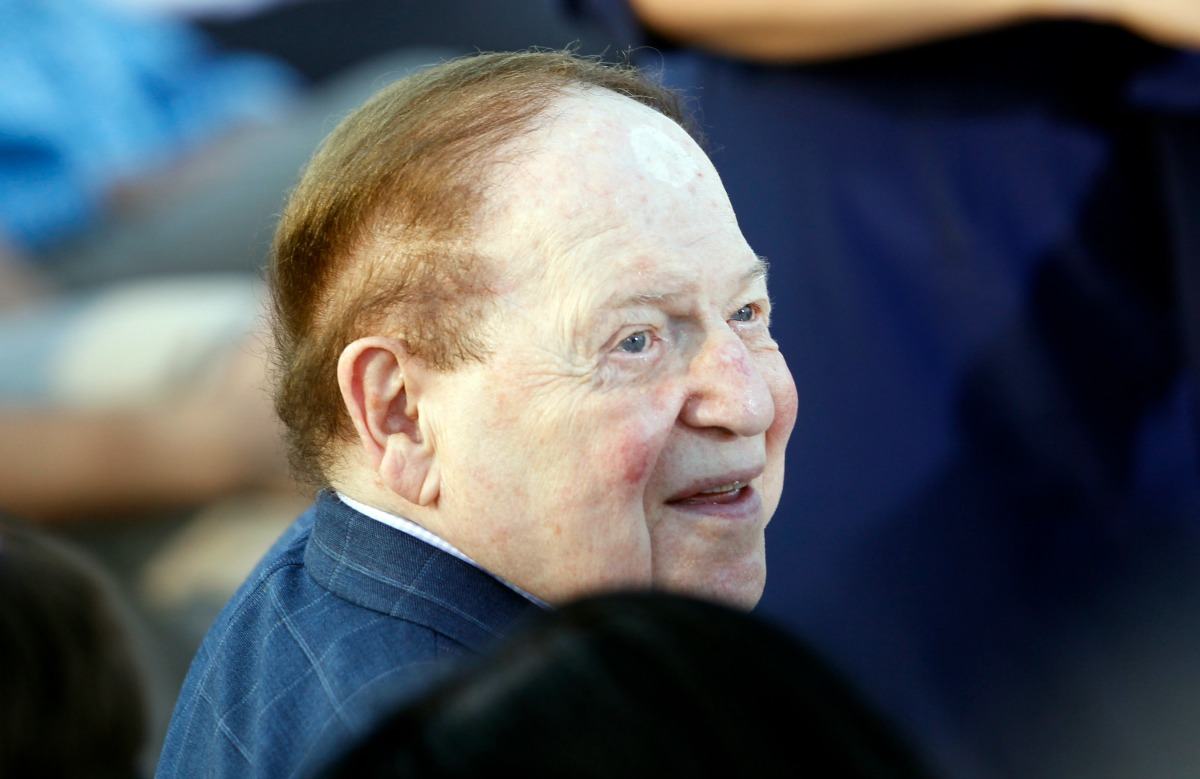 There is much speculation as to what the two discussed during their meal.
Adelson was one of the biggest donors to Trump's presidential aspirations. According to campaign records, Sheldon and his wife Miriam gave $21.2 million to political action committee's supporting the GOP candidate, and also donated $1.5 million to help cover overages at the Republican National Convention in Cleveland last July.
Adelson is adamantly against online gambling, and has said in the past that he will spend "whatever it takes" to curb internet casinos.
However, his meeting with the president was rumored to discuss pro-Israel policies ahead of Prime Minister Benjamin Netanyahu's visit next week. Adelson is against a two-state system concerning the Israel-Palestine conflict.
Along with being one of the GOP's wealthiest financiers, Adelson also heavily supports Jewish causes and sits on the board of the Republican Jewish Coalition. Vice President Mike Pence is scheduled to speak at the group's Annual Leadership Meeting later this month at Adelson's Venetian and Palazzo resorts.
Stadium Continues Without Adelson
Late last month, Adelson terminated his $650 million commitment to build a 65,000-seat domed football stadium just steps from the Strip and bring Las Vegas its first professional football franchise. The casino tycoon was working with Oakland Raiders owner Mark Davis, and helped secure $750 million in public tax dollars to help construct the proposed $1.9 billion facility.
But after he felt Davis went behind his back in presenting a lease agreement to the city with or without his money, Adelson jumped ship. Goldman Sachs, the bank that was ready to finance Davis' $500 million pledge, quickly followed in stepping away.
It was a major blow to Davis moving his storied team from California to Sin City. But this week, Raiders President Marc Badain told the Las Vegas Stadium Authority "financing will not be an issue."
Badain said Davis has received interest from multiple financial backers, though he didn't specify who or which banks were in talks. "You'd be surprised how many people are interested in funding this project," Badain said.
Owners on Standby
Even if Davis finds the $1.15 billion worth of funding dollars he's lost over the last two weeks, 24 of the NFL's 32 owners would still need to approve the Raiders moving to Vegas.
Davis has already filed relocation paperwork with the league. It's unclear when a vote might happen, but it wouldn't presumably take place before the Las Vegas Stadium Authority signs off on the project.
The next meeting with local officials in Nevada will take place on March 9. Davis' group will likely be scrambling until then to secure financing and keep the move on course.