Las Vegas Parking Wars: MGM Calls Temporary Truce
Posted on: May 15, 2016, 09:59h.
Last updated on: October 13, 2016, 01:32h.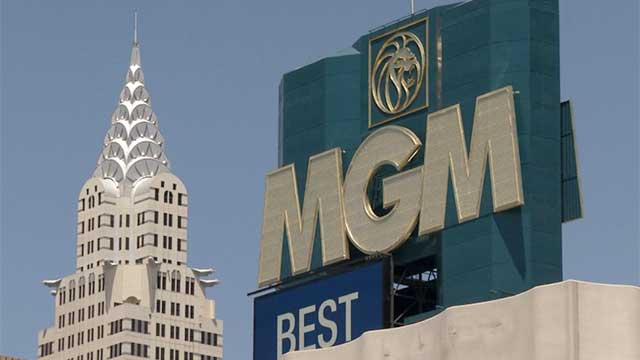 Las Vegas parking issues may not have previously been on anyone's list of "things to be concerned about" before this year, but all that has radically changed since a pronouncement earlier in the winter from MGM Resorts International.
But for the next seven months, at least, a truce of sorts has been extended to Sin City residents, who had responded to the new dictum with a level of ire usually reserved for takeover by foreign dictators, on the new parking rules.
That's because MGM's plan to charge for parking at the majority of it Strip properties, at least for locals, has been put on ice until December 29, when it will "reevaluate" the system.
Out-of-towners will be given no such reprieve, however, and will have to pay the fees of up to $10 for day self-parking, and up to $18 for valet parking, when the new rules come into force on June 6.
The company was unprepared for the backlash of fear and loathing in Las Vegas when it initially announced the plan back in January. Las Vegans have come to regard free parking on the Strip as an inalienable right, because tourists are supposed to foot the bill by gambling in the casinos. 
Losing the Loss Leader
But MGM now says that people are gambling less these days, and that the company needs the extra funds to pay for a new multimillion dollar parking lot near the recently opened T-Mobile Arena, and to make improvements to existing parking structures, which it says are outdated.
Saying that free parking privileges have always been a loss leader to the gaming giant, MGM claims it can no longer underwrite the offering.The company will plow $54 million into a 3,000-space parking structure for the T-Mobile, while $36 million will go towards upgrades to current garage facilities.
MGM is the biggest gaming operator on the Strip, which means that properties affected comprise a huge chunk of Las Vegas' busiest tourist hub. Those properties are Mandalay Bay and its sister property Delano, the Luxor, the Excalibur, the Monte Carlo, New York-New York, Vdara, Aria, the Bellagio, the Mirage, the MGM Grand, and Circus Circus.
Don't Mess with the Locals
"There'll be initial backlash, but a month from now, three months from now, people will completely forget about it," Corey Sanders, MGM COO had said to Reuters back in January, when the initial announcement was made.
But four months later, locals are still furious, and the newly announced grace period has done little to placate them. Many fear a snowball effect and suspect that once the charges for parking come in, other operators will be watching to see how they impact MGM's business, before deciding whether to follow suit.   
"Don't get me started. It's a disgrace." Las Vegas local Liz Hannigan told Casino.org. Hannigan works from home, but frequents the Strip for dining and entertainment, as well as the occasional gambling foray.
"For one, it completely destroys the valet profession. Those guys make good money now. Who's going to tip them after shelling out $18? The good ones will quit and they'll end up with less capable valets. No foresight at all.
"Also, what happens when friends and relatives come into town and stay at MGM properties?" she questioned. "No one local will meet them at these casinos because of these ridiculous parking fees, so they'll end up losing potentially hundreds that would have been spent in restaurants, shopping, and in their casinos. It's a really stupid move," Hannigan said.
She plans to boycott MGM properties until they come back to their senses, the Las Vegan added.