Rolex Stolen at Las Vegas Hotel Found Under Suspect's Wig
Posted on: October 26, 2023, 10:47h.
Last updated on: October 27, 2023, 11:10h.
A woman was arrested in Las Vegas on Tuesday for allegedly stealing a Rolex watch from a room at the Aria Resort & Casino. She repeatedly denied having the timepiece, but eventually confessed that it was hidden under a wig.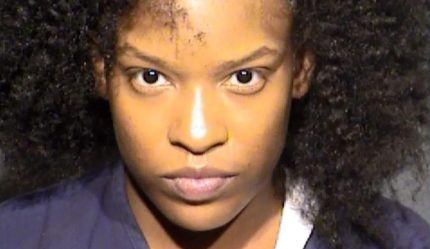 The suspect, identified as Ariel Jackson, 25, was charged with grand larceny and conspiracy to commit grand larceny.
She remained in the Clark County Detention Center late this week, and is scheduled to appear in court on Monday.
The incident began when the watch's owner initially left the Rolex, valued at $15K, on a counter before going to sleep at about 1:30 a.m., according to Las Vegas TV station KLAS.
Watch Placed in Safe
A few hours later, another man staying in the room at the MGM Resorts International property woke him up and warned him to place the watch and other valuables in the room's safe.
The second man had brought two women back to the room. He wanted the guest to be careful, given the women were strangers.
Later, the owner of the watch looked in the safe for his watch, only to find it missing.
The two women still were in the room when he searched for the Rolex. He confronted them about the missing watch.
He soon contacted the hotel's security office, and Aria security guards arrived at the room. They took all three of the people to a holding room at the hotel, at which time, security personnel also contacted the Las Vegas Metropolitan Police Department (LVMPD).
After officers arrived, one of the women was questioned about the Rolex. She claimed she "had no idea what watch [they] were talking about," police said.
The second woman, Jackson, initially claimed she had "no clue" about the location of the Rolex, police added.
Wants Charges Dropped
At the time Jackson was apprehended and placed into a police car, she asked the officer, "If by chance one of [us] had the watch and returned it, would they be able to get set free?"
The officer again asked her where the watch was. Now, she told him she wouldn't say unless she could go free, police said. The officer responded it would be up to the watch's owner if he wanted to press charges. The officer also demanded she produce the watch.
That's when Jackson revealed the watch was under her wig. The officer then saw the Rolex was "stuffed in between her hair and the wig," police said.
The owner got the watch back. But he still wanted to press charges against Jackson.
It's unclear if the second woman also was charged. It also wasn't revealed how the safe was opened for the women to get the watch.
Several other Las Vegas hotels recently were the sites of Rolex watch thefts.