Aria Resort Employee Allegedly Stole $776K From Workplace for Ritzy Lifestyle
Posted on: September 8, 2023, 06:57h.
Last updated on: September 8, 2023, 02:09h.
A one-time manager at the Aria Resort & Casino is sitting in a Las Vegas jail cell this week after he was arrested on 15 counts. He allegedly stole about $776K from the MGM Resorts International property over the course of a year.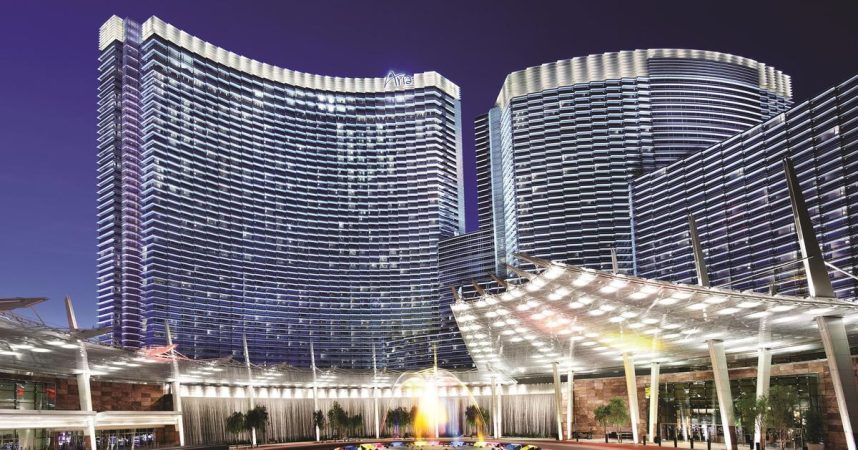 The loot paid for chartered planes, a residence, and luxurious items from upscale shops like Versace and Louis Vuitton, police said. There were even tickets for top shows and fancy meals, police added.
The suspect was identified as Brandon Rashaad Johnson, 38. He was a hotel operations manager at the well-known Las Vegas Strip resort. Johnson began working for MGM Resorts in 2007. He quit and then returned to a job at the Aria starting in 2013, according to Las Vegas TV station KSNV.
Police said he came up with the cash after a scheme where he put numerous reservation refunds on a personal credit card, Las Vegas TV station KLAS reported.
Johnson turned himself into LVMPD last Friday. He has hired lawyers for Las Vegas Defense Group, a criminal defense firm. He's scheduled to appear in local court next Monday. He's not yet entered a plea in the case. No bail was set yet.
He can't use stolen money to post bond to get released from Clark County Detention Center.
Audit Scheme
The wrongdoing came to light in July. Another manager at the hotel was getting expensive gifts from Johnson. He also was taking the coworker on pricey nights out, according to KLAS.
Johnson told the coworker the money came from a second job as a private chef for wealthy clients. That story seemed odd to the unnamed coworker, especially since that employee never heard about Johnson having a second career.
The coworker was suspicious and had a hunch Johnson was misusing refunds. The coworker then checked financial records, police said. The colleague's suspicions were confirmed, and the whistleblower eventually informed Aria's director of hotel operations.
That led to an audit launched on July 25. Before the end of that month, Johnson suddenly resigned, and the Las Vegas Metropolitan Police Department (LVMPD) started its own investigation.
An accounting inquiry then revealed some 309 reservation refunds were credited to one card account by Johnson between July 2022 and July 2023. Last July alone, he allegedly stole almost $110K in 37 fake refunds.
Much of the money eventually got transferred among bank accounts, authorities revealed.
"It is common for criminals to move money between accounts to make the fraudulent funds harder to track and also make the stolen money appear legitimate," an LVMPD arrest report stated, according to the Las Vegas Review-Journal.
Theft, Money Laundering Charges
Johnson was charged with:
Two counts of theft of more than $5K but less than $25K
Nine counts of theft of more than $25K but less than $100K
Two counts of theft of more than $100K
Money laundering and attempted money laundering
And unlawful felony regarding computers
Casino.org reached out to MGM Resorts for comment on the incident. No immediate statement was released.
Most Read