Caesars Palace Guest Loses $120K, Rolex Watch in Theft by Two Sex Workers
Posted on: September 27, 2023, 09:14h.
Last updated on: September 27, 2023, 02:35h.
A visitor to Caesars Palace Las Vegas awoke to find that two women stole $120K in cash and his Rolex watch. The incident took place last Thursday in his hotel room after he won a jackpot at the casino.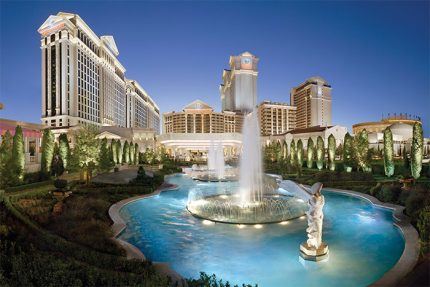 The man had been playing blackjack on the gaming floor with coworkers. After a few hours at the gaming table, he won $120K. He apparently chose to collect the money in cash rather than have the casino issue a check in his name.
He met the two women on the gaming floor shortly after his win. The three then went to the victim's room and had sex. The man fell asleep shortly after.
When the unnamed man awoke a few hours later, he didn't remember most of what had happened. He acknowledged he had been drinking a lot of alcohol.
But Las Vegas Metropolitan Police Department (LVMPD) officers were able to piece together much of the night's events through surveillance video. The video showed the two women entering and leaving the hotel room. The women both had distinctive tattoos, police said.
Police also spotted the two cars driven by the women. Through this, police were able to confirm their identities. The women were later arrested.
It's unclear if LVMPD officers ever recovered the cash and watch. The Rolex was valued at $20K, authorities said.
The man was visiting Las Vegas for a convention.
'Trick Rolling'
Even though the man didn't remember much of the night's events, LVMPD officers labeled the crime as a "trick rolling," according to Las Vegas TV station KLAS. That's when a sex worker steals money or valuables from their customers after they have sex together.
The suspects were identified as Coriana Singelton, 29, and Marriah Vanderwaal, 32. They were both charged with grand larceny, burglary, and conspiracy. The duo were each booked at the Clark County Detention Center. Neither was in custody as of Wednesday morning. Their cases were turned over to local prosecutors.
Previously, Singleton was arrested by local police for other crimes, according to the LVMPD.
Trick rolling is not an uncommon crime in Vegas, according to area police.
Last month Jaydn Nicole Edwards, 23, was arrested for a Sept. 9, 2021, theft at The Cosmopolitan of Las Vegas. She allegedly stole $25K in cash and a Rolex watch valued at $30K from a man at the hotel.
Edwards was charged with theft, conspiracy to commit theft, and a probation violation. A second woman was involved in the Cosmopolitan incident. She was identified as Quansae Rutlegde, KLAS reported. Rutlegde was charged with theft and conspiracy to commit theft.
Both women have criminal cases pending in local courts.