Lamar Odom Fights for His Life in Las Vegas Hospital, Basketball and Reality Star Found Unconscious in Nevada Brothel
Posted on: October 15, 2015, 08:45h.
Last updated on: October 15, 2015, 08:48h.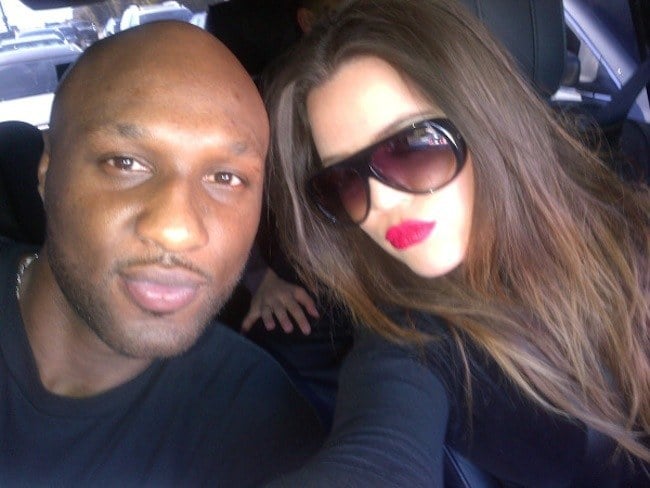 Basketball and reality star Lamar Odom is fighting for his life in a Las Vegas hospital today after a suspected drug overdose.
The troubled athlete was found unconscious on Tuesday afternoon at the Love Ranch, a high-end brothel in the perhaps ironically named Crystal, Nevada, where he had been staying since Saturday.
Workers at the legal brothel said they had seen the 35-year-old take a form of herbal Viagra as well as cocaine, although hospital sources have told E! News that a blood test had found "virtually every drug imaginable" in the former NBA star's system.
Another source told entertainment site TMZ that doctors are putting his chances of survival at 50/50, and that some form of brain damage is likely if he should he pull through. Odom has reportedly suffered several strokes and is on kidney dialysis.
Friends and Family Rally
Odom's friends and family, including his father and children, have flocked to his bedside, including not-quite-ex-wife Khloe Kardashian, who has been described as "inconsolable." Kardashian and Odom had prepared papers and filed for their divorce in July, but apparently those have not yet been rubber-stamped by a court, leaving the third famous sister technically able to make medical decisions for her husband.
Meanwhile, the star's almost ex-mother-in-law was seen pacing outside Sunrise Hospital.
"Please pray for Lamar," wrote Kris Jenner on Instagram Wednesday, along with a photograph of her former son-in-law.
Among visitors to the hospital yesterday was the Reverend Jesse Jackson, who was invited to pray by Odom's bedside. He was able to offer a glimmer of hope.
"Apparently from what the doctor said, he was much better off today than yesterday," Jackson told the press. "He at least has some responsiveness now. He's got tubes in him now but we felt inspired by his presence. "We're just holding hands and hoping he can bounce back," he added.
Odom was described as "looking lost" during his stay at the brothel by observers who spoke to the UK's Daily Mail. Having been discovered slumped unconscious on his stomach, he was taken to a nearby hospital where doctors were able to somewhat stabilize his condition.
However, an attempt to airlift him to the Sunrise Hospital and Medical Center in Las Vegas for further treatment was abandoned when his 6' 10'' frame would reportedly not fit into a helicopter. Instead, he was driven there by ambulance, a distance of some 60 miles.
Troubled Life
Odom and Khloe Kardashian were married in a hasty ceremony only weeks after meeting in 2009, but the couple divorced in 2013. Odom was generally known to be struggling with alcohol and drug addiction issues. That year, he was arrested on a DUI, and later checked into rehab.
In a recent episode of the longtime E! hit show Keeping Up With the Kardashians, Khloe said she was concerned that Odom's drug problem might "spiral out of control" following the recent death of his best friend.
The former Lakers star had a troubled upbringing. His mother died when he was 12, while his father was estranged from the family and according to conversations from the reality show, had also struggled with drug-related issues. He was brought up by a grandmother who had passed away in 2004.
"Death always seems to be around me," he once said in an interview with The Los Angeles Times. "I've been burying people for a long time."
This is a developing story, we will continue to keep you updated.