Joe Biden Increases Democratic Lead, Sen. Bernie Sanders in No Rush to Exit 2020 Race
Posted on: March 18, 2020, 08:04h.
Last updated on: March 18, 2020, 11:33h.
Democratic frontrunner Joe Biden extended his lead Tuesday night by winning Florida, Illinois, and Arizona. The former vice president now has 1,153 delegates, just 838 shy of securing the party's 2020 nomination.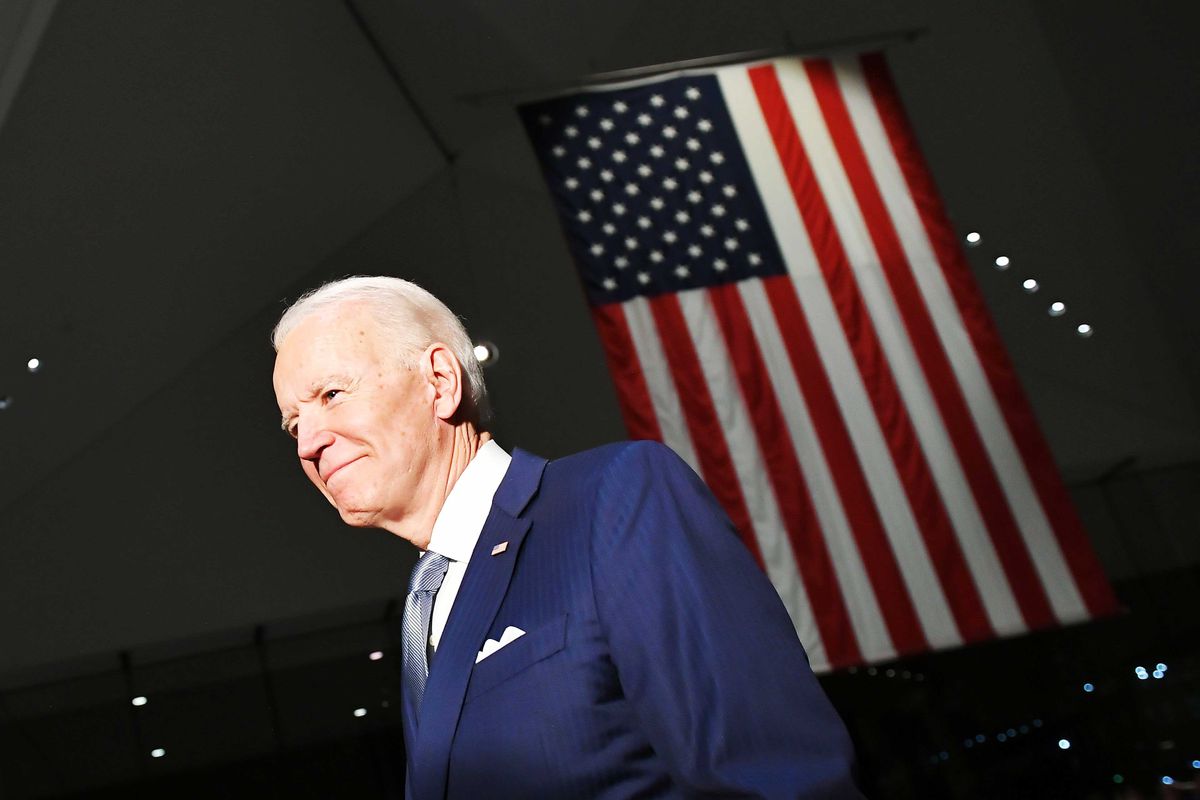 PredictIt's 2020 Democratic Party presidential market has Biden's shares of winning the ticket at 89 cents. That's up three pennies from prior to the third round of Tuesday primaries.
Vermont Sen. Bernie Sanders is the lone remaining contender, but with his momentum continuing to slow, his shares have tumbled. The betting favorite less than a month ago, Sanders' shares are now at just three cents. That's actually behind Hillary Clinton at a nickel, despite the former first lady not even officially in the race.
Sanders Exit
Sanders appeals to younger Democrats. But because they often fail to vote, Biden has extended his lead. The 77-year-old made his case to Bernie supporters Tuesday night.
"Sen. Sanders and his supporters have brought a remarkable passion and tenacity to all of these issues," Biden said.
Together they have shifted the fundamental conversation in this country. So, let me say, especially to the young voters who have been inspired by Sen. Sanders, I hear you. I know what's at stake. I know what we have to do," Biden declared.
Sanders campaign manager Faiz Shakir said his boss "is going to be having conversations with supporters to assess his campaign." But Shakir added that there is no rush for a decision, as "the next primary contest is at least three weeks away." Odds on Sanders dropping out by March 20 are at 26 percent.
President Donald Trump weighed in on the Democratic race Wednesday.
"The DNC will have gotten their fondest wish and defeated Bernie Sanders far ahead of schedule," Trump tweeted. "Now they are doing everything possible to be nice to him in order to keep his supporters. Bernie has given up, just like he did last time. He will be dropping out soon! MAGA/KAG."
Despite the COVID-19 pandemic, turnout was strong in Florida, a key battleground state. More than 1.73 million Democrats voted Tuesday, which surpassed the number of party voters during the 2016 primary.
Meanwhile, Trump formally clinched the Republican Party's 2020 nomination Tuesday after facing minimal competition.
Presidential Election
Barring a shocking development, the 2020 presidential election will be between Trump and Biden. And that's good news for Democrats, whose united goal is to defeat Trump.
The Real Clear Politics polling average in a Trump vs. Biden general election has the Democrat with a 6.4-point advantage. And while there's been much debate as to which is a more accurate forecaster – polls or betting markets – the two finally agree that Biden is the man to beat.
"Which party will win the 2020 US presidential election?" has Democratic shares at 56 cents, and GOP shares at 46 cents. As for the next president of the United States, PredictIt has Biden at 48 cents, Trump at 46 cents, VP Mike Pence at four cents, and Sanders at two cents.
Trump doesn't seem overly concerned. "95% Approval Rating in the Republican Party, 53% overall. Not bad considering I get nothing but Fake & Corrupt News, day and night. 'Russia, Russia, Russia,' then 'the Ukraine Scam (where's the Whistleblower?),' the 'Impeachment Hoax,' and more."