James Packer, Robert De Niro Team Up for Barbuda Casino Project
Posted on: August 8, 2016, 08:42h.
Last updated on: August 8, 2016, 09:25h.
A new Barbuda casino project will put Hollywood A-lister Robert De Niro into a role he once played in a classic film: that of a casino boss. The 72-year-old actor will join Australian gaming operator James Packer on the planned Caribbean project.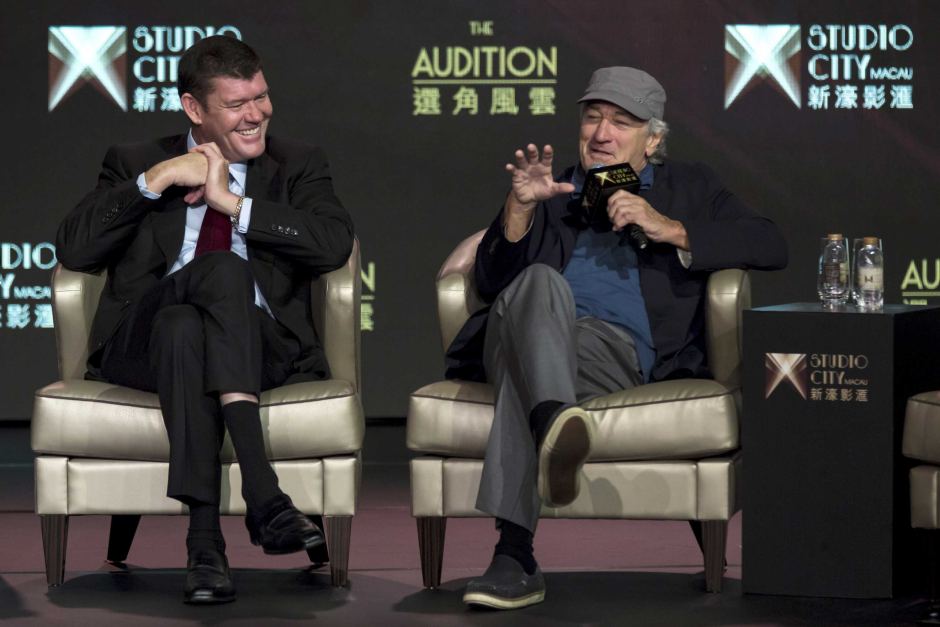 After two years petitioning the local government, Barbuda has finally approved De Niro and billionaire Packer's plans to acquire the former K Club Resort's 251 acres on Coco Point. Adding to the original resort property, De Niro and Packer will be leasing an additional 304 acres on neighboring land.
The resort is being called Paradise Found by the power duo. Their plans call for 50 villas and cottages, six over-water villas, boat moorings, a "superyacht" marina, an airstrip, and of course, a casino. Barbuda is located southeast of Anguilla and just north of its twin island country, Antigua.
While Antigua has welcomed development and tourism, Barbuda's beauty has largely remained uncompromised. The island is free of the genre of large-scale resorts that many international travelers expect, and overnight accommodations on the island are currently limited to small cottage-style lodging.
De Niro and Packer will change that reality, but are assuring locals that the project will be completed in a way Barbudans find acceptable.
"I have been coming to Antigua and Barbuda since I was in my early twenties," De Niro said at a press conference, as reported by Forbes. "You have to develop this property in a very concerted way and curate it . . . It's about making it very, very special."
Paradise Found is a wager that comes with uncertain odds in terms of local popularity. With many locals still upset over the planned development, it's unclear whether the community will embrace the project. It's unknown how many jobs the new casino will create.
Former British Royal Haunt
De Niro and Packer's land-lease from Barbuda comes at quite the bargain. The 196-year lease will cost the developers only a little more than $6 million, which would be chump change for either of them.
However, the property is currently in disrepair, and the new owners say construction will cost them an additional $250 million. The K Club was a cherished destination of Britain's Princess Diana in the early 1980s, but the once-luxurious vacation spot has sat vacant since 2004.
Paradise Found will feature more amenities and more activities in hopes of avoiding a similar fate. The casino will certainly play in a role in attracting a more diverse crowd. Neighboring Antigua is home to seven small-scale casinos, with the King's Casino in St. John's the largest venue featuring 350 slots and 15 tables.
Barbuda doesn't currently have any land-based gambling venues.
Casinos of the Caribbean
Collectively, Antigua and Barbuda are known for being a welcomed destination for online gambling operators catering to countries with unregulated or illegal Internet casino laws. The country's 1994 Free Trade and Processing Zone set guidelines for international businesses to establish operations in the twin-island country.
According to Forbes, the Paradise Found resort's $250 million price tag is more than De Niro's total net worth. Fortunately for the actor, he's got a very rich partner. Packer, who is now also known for his recent engagement to singer Mariah Carey, is estimated to be worth upwards of $5 billion.
The Australian inherited his family's media businesses, but transitioned into focusing on gambling soon after his father's death in 2010 with Crown Resorts. The gaming, entertainment, and hospitality conglomerate is Australia's largest, with a market capitalization of some $7.5 billion.
Packer stepped down as co-chairman of Crown in August of 2015.