IRS Steps Up Investigation of Macau Casinos
Posted on: June 30, 2014, 05:30h.
Last updated on: June 27, 2014, 08:20h.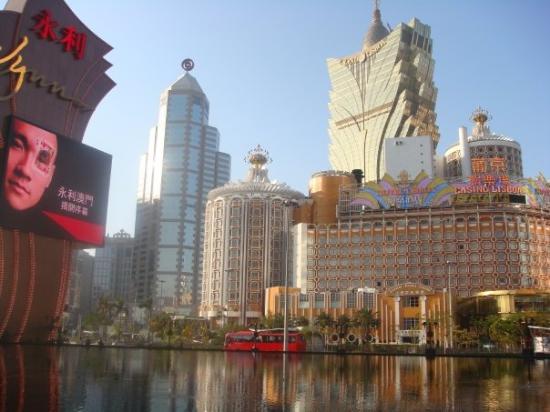 The amount of money that is passed around in a single day in Macau would boggle most minds. While the growth of Macau casinos has slowed, revenues continue to rise, with the enclave's gaming take coming in at $45.2 billion. But some fear that this money isn't just being played around with in the casinos, and that it's possible that some cash could find its way into the hands of criminals or hidden from governments.
That's why agents from the United States Internal Revenue Service (IRS) reportedly traveled to Macau in May in order to gather information on what American-owned casino operations there were doing with their money. A Reuters report quoted anonymous sources who say that IRS special agent Adam Steiner revealed the Macau investigation at a Las Vegas anti-money laundering conference earlier this month, during a portion of the conference in which the media was barred from the room.
Treasury Department Already Watching Casino Funds
It's no surprise that the US government has taken an interest in the incredible sums of money that are being funneled through Macau resorts and casinos. The Treasury Department had already been keeping close tabs on the money flow into and out of casinos there. Officials from that department have been worried that funds of questionable origin could be flowing from Macau to Las Vegas, and that casinos may not have the controls in place to detect suspicious deposits and transfers.
The latest investigation was allegedly conducted by the IRS Criminal Investigation unit. It is unclear what the purpose of the visit to Macau was, though some have speculated that it may have been a part of an audit process for transactions from Macau to US casinos. Privacy laws in Macau could have made it difficult for agents to get access to important information from the United States.
In particular, concerns have been raised over the funds that come in from junket operators who help arrange travel and financing for high-rollers in Macau casinos.
Casinos Asked to Take Precautions
According to sources who were reportedly in the room at the time of his talk, Steiner warned those in attendance that it was important for casinos to have the proper controls in place to notice suspicious money movement, and for there to be potential civil or criminal penalties if casinos failed to put them into place.
While there may not be a direct connection, these issues could help explain changes in policy that temporarily threw players for a loop at this year's World Series of Poker. Many players were outraged to learn that they might need a second piece of identification to verify their addresses, though this was later clarified as a request that would save time on future verification paperwork.
"This policy is a result of federal requirements for licensed casinos to use all reasonable efforts to obtain a permanent address of its customers, not an 11th hour shift by the WSOP," World Series of Poker Executive Director Ty Stewart said in a statement last month.
According to Reuters, both the IRS and major casino companies operating in Macau such as Las Vegas Sands, Wynn Resorts and MGM Resorts International declined to comment on the report.