Crown Resorts Faces Class Action Lawsuit Over China Arrests
Posted on: December 4, 2017, 12:00h.
Last updated on: December 4, 2017, 12:25h.
Australian gambling giant Crown Resorts is facing a class action lawsuit that claims the company failed to inform shareholders of a marketing campaign in mainland China that led to the arrest of 18 Crown employees.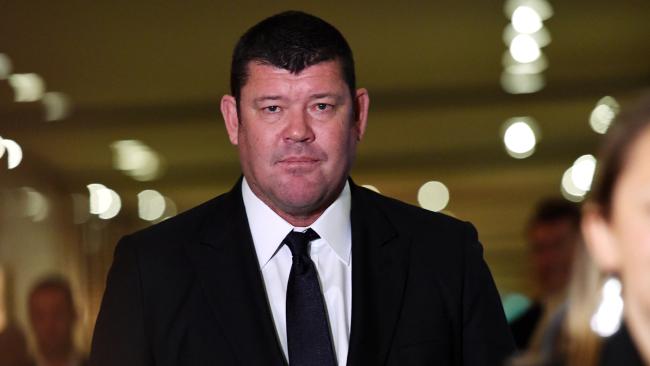 The lawsuit was filed by law firm Maurice Blackburn, which said that it had received hundreds of registrations from shareholders as part of the action.
Employees Arrested for Marketing Gambling Trips
The suit stems from an October 17, 2016 incident in which 18 Crown employees were arrested in mainland China for marketing gambling trips to Macau.
Chinese authorities would convict the employees, including Jason O'Connor, the executive vice president of Crown's VIP International division, of organizing gambling excursions for high rollers in violation of anti-corruption laws.
The employees were sentenced to between nine and 10 months in jail, and have all since been released.
The arrests had significant impacts on Crown's operations. VIP revenues were cut nearly in half in the months that followed, and the company would abandon its international strategy, cancelling a planned Las Vegas resort and relinquishing its holdings in Melco Resorts in Macau.
Shareholders Needed to Know Risks, Lawsuit Says
According to Andrew Watson, head of class actions for Maurice Blackburn, Crown should have understood the risks of illegally marketing gambling trips in China, and had a duty to let shareholders know it was trying such risky tactics.
"Chinese authorities could not have made the risks of marketing gambling any plainer to Crown or other casino operators, yet Crown ignored these warnings," Watson said. "Shareholders should have been apprised of the risks that Crown was taking in China and the threat they posed to the company's revenue streams."
Crown acknowledged the lawsuits, but did not elaborate, saying only that it would "vigorously defend the proceeding."
In previous comments on the arrests, Crown Executive Chairman James Packer has said that he was disappointed in what had happened, but that he wasn't in a position to know about the illegal operations when they occurred.
"I wasn't on the board at the time but it is pretty clear Crown should not have been put in the position it found itself," Packer told The Australian in October.
Packer has also admitted that the incident was a major factor in his company's failure to become a global gaming powerhouse.
"We didn't succeed in a global strategy," he conceded last month.
For now, the company will try to focus on growth at home. Construction has recently begun on Crown Sydney, the VIP resort the firm is building in Barangaroo. There have been concerns that falling VIP revenue for Crown as a whole could translate to disappointing results for the new facility as well.
Crown is also facing accusations from former employees who allege the company tampered with slot machines at the Crown Melbourne. The whistleblowers have said that staff were instructed to remove some buttons and functions from certain machines in order to limit the play options for players and encourage gamblers to make larger bets. Packer has strongly denied the allegations.