Indiana Sports Betting Bill Moves Minus Mobile, Senate Wants It Back
Posted on: April 16, 2019, 01:01h.
Last updated on: April 16, 2019, 02:46h.
The Indiana House of Representatives overwhelming approved a gambling package Monday that would legalize sports betting in the Hoosier State — but not before it was stripped of a provision that would have authorized mobile betting.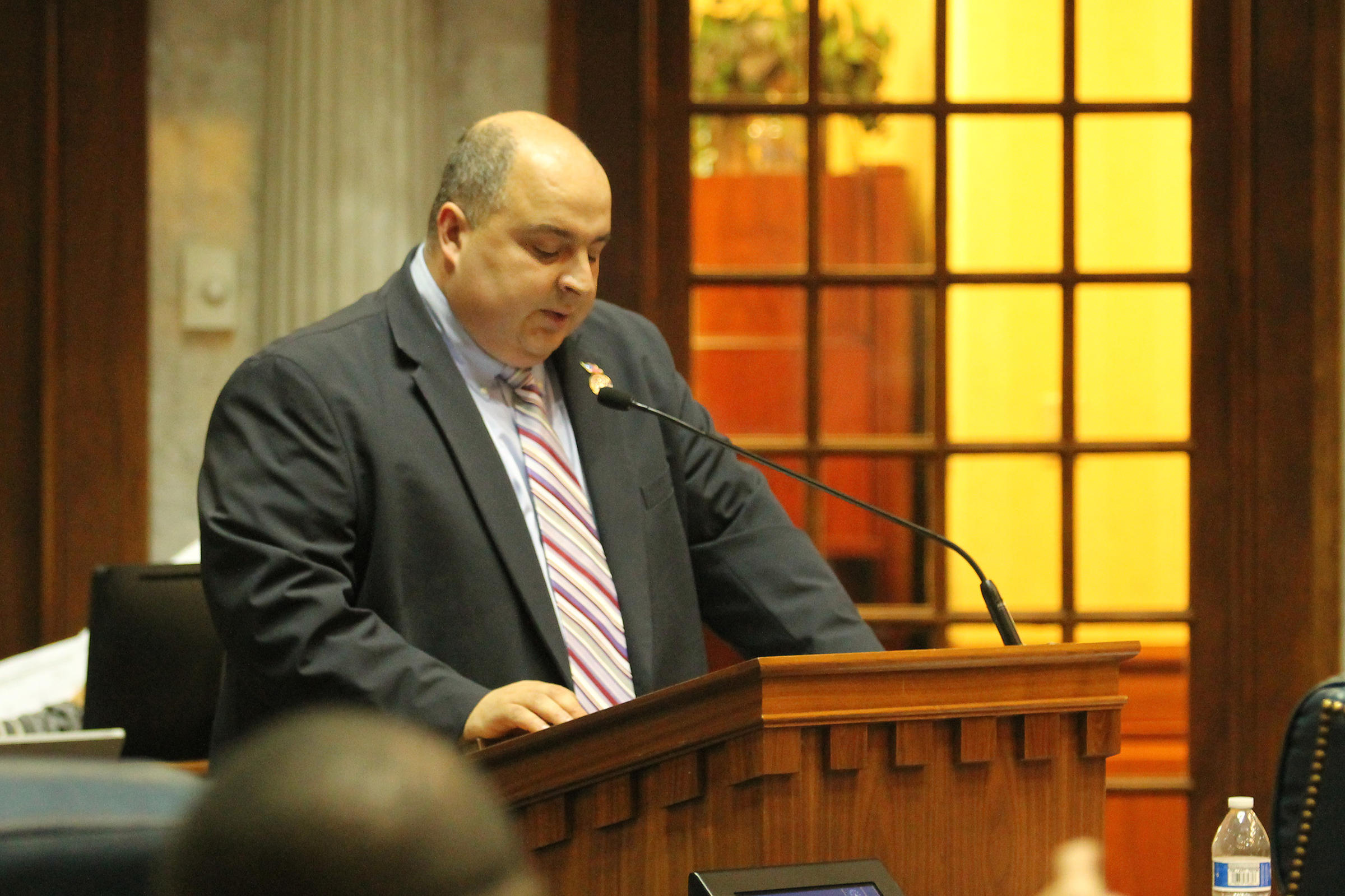 The House approved the packag —  which would also permit the movement onto dry land of two Gary floating casinos — by 78-15, before batting it across to the Senate.
The Senate passed the bill back in February with minimum fuss but must now either ratify the lower chamber's amendments or find a compromise before the legislative session concludes at the end of this month.
Sen. Jon Ford (R-38th), one of the bill's sponsors, told Legal Sports Report Monday that the Senate will not accept the House's tinkering and so he expects to convene a conference committee in the next few days where his top priority will be to put mobile sports betting back on the bill.
Heading to the Wire
This will be the last chance for the House and Senate to find consensus. The conference will comprise five members of each chamber, but the ultimate decision will be made by two members of each chamber, one of each party.
If agreement is reached, the amended bill will be returned to the House and Senate for approval before it heads to the governor's desk. LSR reports that – while there is no guarantee — sponsors are optimistic they can get mobile betting back on the bill and that it has a strong chance of being enacted.
But with time at a premium and much to be thrashed out, this one is likely to go right to the wire.
Figures from the fledgling New Jersey sports betting market have highlighted the importance of mobile sports betting, both in terms of maximizing the potential of a new market and combating the black market, which has been estimated by the American Gaming Association to be worth $300 million in Indiana alone.
Online betting quickly became the dominant segment in New Jersey, now accounting for around 80 percent of the market.
Riverboat Gamble
The bill would also authorize live table games at Indiana racinos as well as relocating the floating casinos, Majestic Star I and Majestic Star II, out of Buffington Harbor on Lake Michigan.
The two gaming boats operate as a single casino but are technically separate entities because they have separate licenses.
One would go inland to another part of Gary, while the other would be relocated 172 miles inland to the city of Terre Haute. Opponents have argued that moving a casino from one city to another essentially creates a "new license."