New Hampshire Casino Bill Back from the Dead, Makes Miraculous Recovery in the Senate
Posted on: March 22, 2019, 03:49h.
Last updated on: March 22, 2019, 03:49h.
The New Hampshire Senate unexpectedly resurrected a seemingly doomed casino bill on Thursday and batting it across to the House with its seal of approval.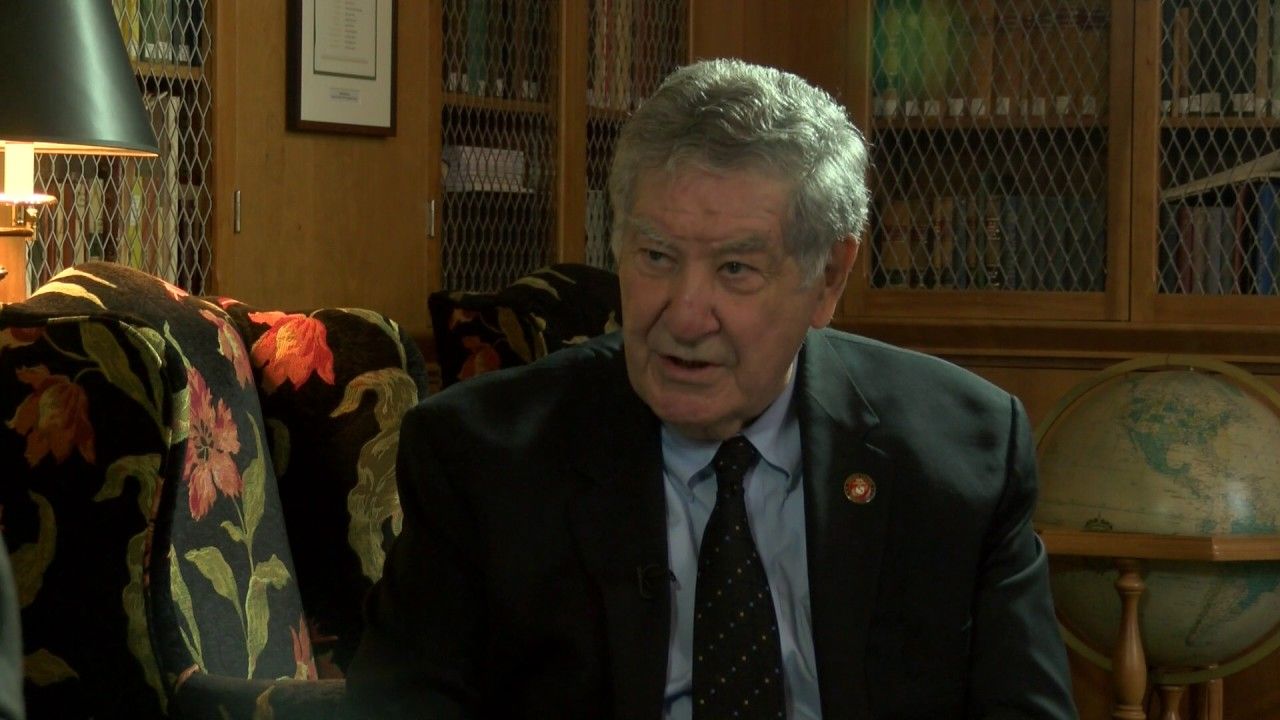 It's not the first time one of Senator Lou D'Allesandro's (D-Manchester) casino bills has risen from the dead — the senator himself has doggedly resuscitated them every year at the beginning of every session for the last two decades. But this is the first one to be brought back to life mid-session.
Last year, D'Allesandro vowed his 20th consecutive failed casino bill would be his last. It wasn't, but he tabled his 21st earlier this month rather than face defeat at the hands of his colleagues in the Senate.
But since then, he was able to convince the Senate to rethink the issue and to give his plan a shot in the House, which this week proved itself to be in a mood to pass gambling expansion bills when it approved a measure to authorize sports betting.
The House has so often been the bane of D'Allesandro's bills in the past, but this year he thinks things could be different.
State Moves on Sports Betting
On Tuesday the House voted 269-82 to approve a sports betting bill that has the backing of Republican Governor Chris Sununu. House leaders said they will also incorporate revenues based on sports betting into their state budget plan.
The bill would legalize both mobile and retail wagering on all pro sports and most Division I college sports, excluding games involving colleges based in New Hampshire.
D'Allesandro's bill, meanwhile, would authorize two casinos in the state, a category one and category two. The category one would be approved for 160 tables and 3,500 video lottery machines, plus sports betting, for a $40 million license fee. The category two would be permitted 80 tables and 1,500 video lottery machines, plus sports betting.
D'Allesandro's Near Miss
"I think there's a growing consciousness of the reality that the gaming business has settled in around us and this may be our last chance to take part if we want to enjoy the economic pluses that can come from this," D'Allesandro told The Union Leader on Thursday.
We all know that Massachusetts facility [Encore Boston Harbor] will be opening up and New Hampshire people will go there. Why not keep them in New Hampshire?" he asked.
In 2014, D'Allesandro came as close as you could come to legalizing casinos in New Hampshire without actually doing it. That year, D'Allesandro's bill ( his 16th) was defeated in the House by just one vote, cast by Deputy Speaker Naida Kaen, who tied the scores at 172-172.
Similar Guides On This Topic