Indiana Eyes Mid-June as Tentative Reopening for Casinos Closed by Pandemic
Posted on: May 3, 2020, 11:59h.
Last updated on: May 4, 2020, 10:13h.
Indiana casinos may reopen as soon as next month, according to information a state gaming official gave Casino.org. That came just hours after Gov. Eric Holcomb on Friday outlined his program to get businesses and other facilities forced to close in March by the COVID-19 pandemic 'back on track."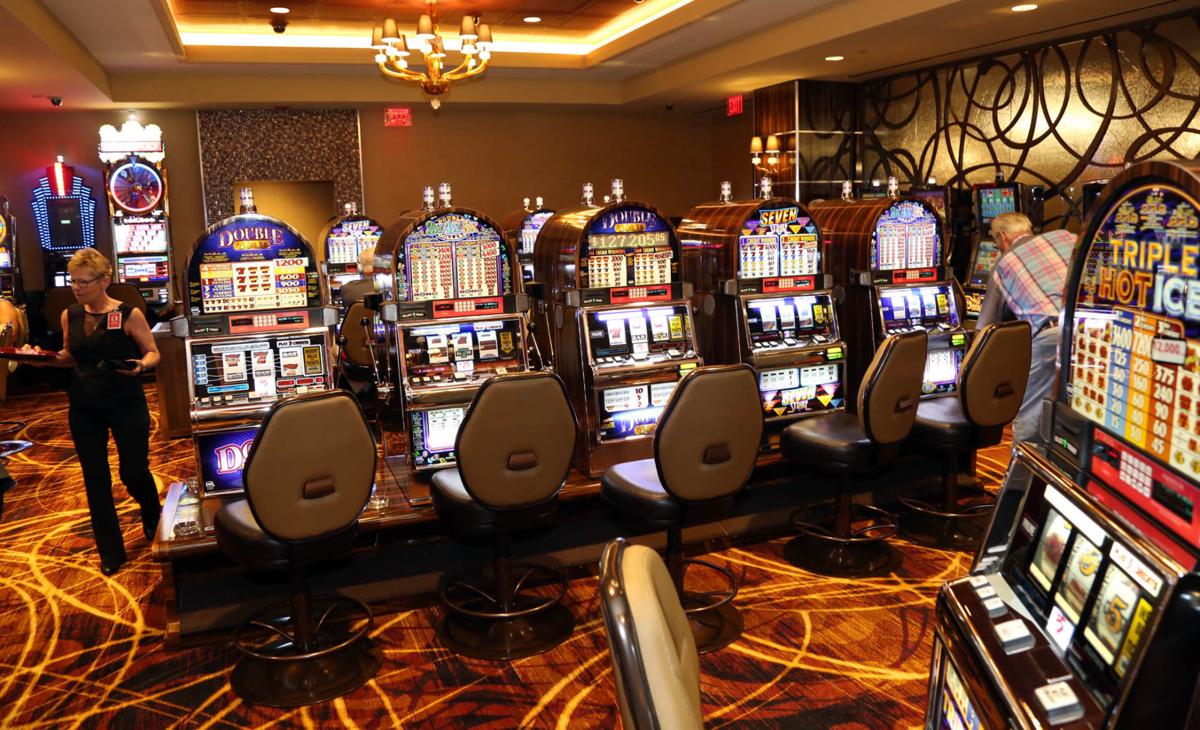 The tentative date for the 10 casinos and two racinos to welcome back customers is June 14, according to Jenny Reske, deputy director of the Indiana Gaming Commission (IGC).
The IGC staff is working on its reopening requirements, which will be available at a later date, Reske said. The casinos must submit reopening plans to the state before receiving approval for welcoming back patrons.
"The casinos are putting a lot of thought into their plans," Reske told Casino.org.
Indiana was one of the first states in the country to order its casinos closed to help curb the spread of the coronavirus. The gaming commission shuttered the venues early on March 16, just days after Holcomb began limiting "non-essential gatherings" in churches, auditoriums, stadiums, and similar facilities.
However, as it did in other states, the closure severely affected the amount of tax revenue the venues provided to the state and communities. Just two weeks after the Tropicana Evansville closed because of  the IGC's order, the Evansville City Council agreed to a nearly $3 million repeal in the current budget.
Four Keys to Reopening
While casinos are not mentioned explicitly in Holcomb's plan, the June 14 date would fall on the beginning of its fourth phase. During this stage, "cultural, entertainment, and tourism businesses" may open at half capacity. Bars and nightclubs may open as well with that same restriction.
Holcomb's plan is for all businesses to operate at full capacity by July 4.
We hope we can open up the state even more in mid-June to get you back to even more of the activities you and your family are used to and missing so much in recent weeks," Holcomb said in his Friday address.
The second stage of Indiana's five-phase reopening program – the first-phase covered the time since Holcomb ordered all nonessential businesses closed on March 23 – starts on Monday.
However, for the state to proceed to each subsequent stage, Holcomb said officials will follow four key guidelines. Those are a continuation in the decrease of COVID-19 hospitalizations, the ability to keep intensive care beds and ventilators readily available, expanded testing capabilities statewide, outreach to all who test positive for the virus, and the ability to conduct contact tracing on those individuals.
Through contact tracing, state officials will be able to identify those who may have interacted, knowingly or not, with someone who contracted COVID-19.
"If we cannot continue to meet our four guiding principles, all or portions of the state may need to pause or even return to an earlier phase of our stay-at-home order," the governor said. "In other words: this is up to each of us, and all of us."
Indiana Casino Workers Rally Around Concerns
Also on Friday, union workers at Indiana's casinos held an online rally via Facebook to call on their employers to take additional steps to ensure the health and safety for them and the patrons. They also wanted gaming companies to make health insurance more affordable for the employees.
The virtual demonstration was organized by UNITE HERE Local 1, which represents workers at three northern Indiana casinos, as well as UNITE HERE Local 23, Teamsters Local 89, and IUOE Local 399. The latter three casinos represent workers at both Caesars Southern Indiana and the Indiana Grand Racing and Casino.
"I'm scared to go back to work because one of our co-workers on the property already died from COVID-19, and he was working with us right before the shutdown," said Anjila Gaudet, a Caesars slot attendant. "If we're going to re-open, I want public health experts to be guiding us in what we should be doing."