Fremont Street Places Security Barriers to Protect Pedestrians in Busy Downtown Hub
Posted on: August 24, 2017, 11:00h.
Last updated on: August 24, 2017, 08:41h.
The next time visitors flock to Freemont Street they'll be greeted by a new "experience" by way of yellow k-rail barriers protecting the bustling downtown Las Vegas hub.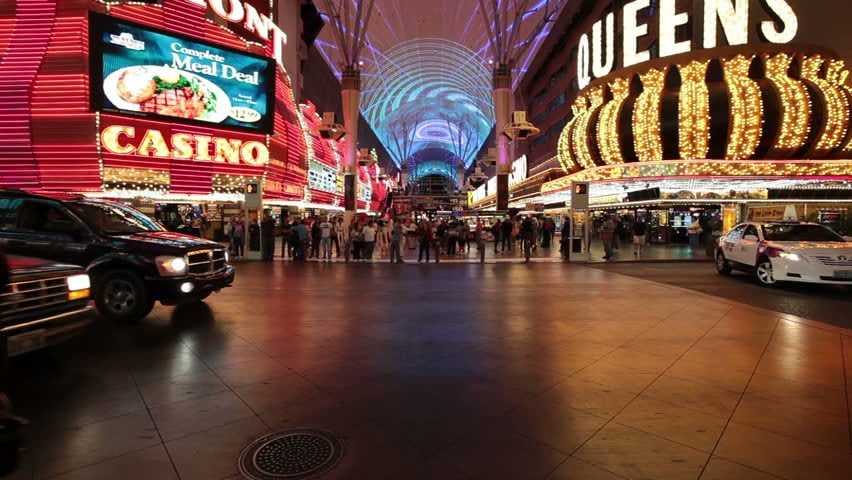 K-rail barriers, also called Jersey walls, are modular concrete blockades commonly seen in construction zones.
With terror concerns heightened following the recent vehicular attack in Barcelona that left 13 dead, as well as the alleged white supremacist who drove his car into a group of anti-hate protestors in Charlottesville, Virginia, cities across the country are taking steps to better safeguard pedestrians. Clark County is rushing to install 700 permanent bollards (embedded steel posts) to protect the Strip's busiest sections, and now Freemont Street is following suit.
"We've been working with the city for quite a while to determine what kind of security features we should put in," Fremont Street Experience CEO Patrick Hughes told the Las Vegas Review-Journal this week. "In light of recent worldwide events, we decided to escalate that process."
The Fremont Street Experience is a pedestrian mall in Downtown Las Vegas. Along with the more blue-collar casinos on the street, the LED barrel vault canopy is a central attraction. The lively destination is also home to hundreds of concerts each year, many of which are free to the public.
Temporary Protection
A dozen yellow barriers owned by the city have been placed at the busiest entrances to Fremont Street including at Main Street, Las Vegas Boulevard, and around the Fremont Street Experience stages. Most of those areas already have several bollards installed, but there's still sections a motivated attacker could potentially bypass with a vehicle.
The k-rail barriers make it nearly impossible for any motorized vehicle larger than a Segway from entering. The concrete borders are capable of stopping a 15,000-pound truck traveling at 40 mph in its tracks.
In addition to the attacks in Barcelona and Charlottesville, Fremont Street took immediate action due to this weekend's super-fight between Floyd Mayweather and Conor McGregor. The boxing event is expected to break records at Nevada sportsbooks. 
An increased police presence will be seen on both the Strip and on Fremont Street this weekend.
Permanent Solution
The temporary yellow k-rails will eventually be replaced by permanent concrete barriers. Fremont has ordered 12 barriers, each 27 feet in length, at a cost of $500,000. Once they arrive, local artists will paint the concrete walls. Entrances to the mall not protected by k-rails will be guarded by water-filled containers.
Meanwhile, the Strip is only installing bollards between MGM Grand north along Las Vegas Boulevard to The Palazzo. That leaves the sidewalks outside of marquee resorts such as Wynn Las Vegas and Mandalay Bay unprotected.
In December of 2015, a woman driving under the influence of marijuana drove onto the sidewalk near Planet Hollywood and killed one person and injured dozens. Her three-year-old daughter was in the backseat of the car during the incident. Prosecutors say it was a deliberate attack and are pursuing murder charges.