Indiana Orders State-Licensed Casinos, Tracks to Close by Monday, Tribal Four Winds Plans to Remain Open
Posted on: March 14, 2020, 09:20h.
Last updated on: March 16, 2020, 09:34h.
Indiana became the latest state to close its casinos, when the state's regulatory body announced on Saturday that all gaming venues would close temporarily to help contain the spread of the coronavirus.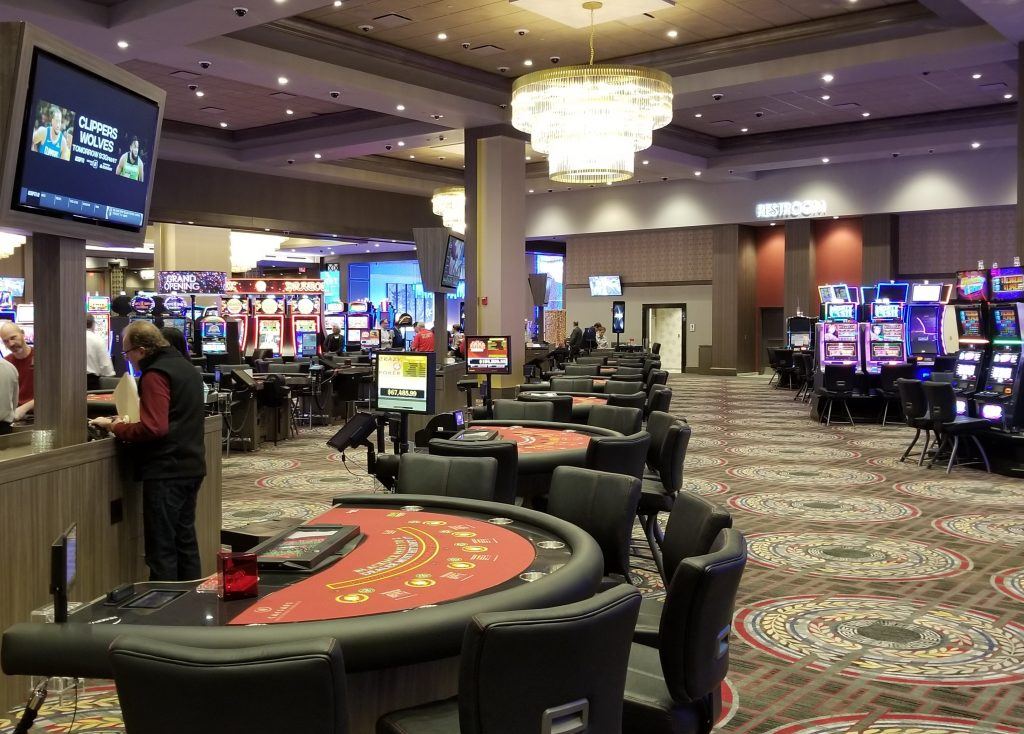 The move will affect the 10 state-licensed casinos, two racinos, and three off-track betting parlors. Technically, the state licenses 11 casinos, but the Majestic Star in Gary holds two of the licenses, since its gaming operations take place on two boats.
Based on changing circumstances and in the interest of public health, Indiana licensed gaming and racing operations will close for at least 14 days beginning at 6:00 a.m. on Monday, March 16, 2020," a statement on the Indiana Gaming Commission (IGC) web site read. "The Indiana Gaming and Horse Racing Commissions will continue to monitor the situation and will provide updates as appropriate."
The IGC's order came a day after neighboring states Illinois and Ohio made similar moves. It also came two days after Indiana Gov. Eric Holcomb announced "non-essential gatherings" in the state would need to be limited to no more than 250 people "in one room or a single space." While the directive did not specifically cite casinos, it did include churches, stadiums, auditoriums, conference rooms, and similar facilities.
"This is a time when we must do all we can to reduce the spread of COVID-19, protect our most vulnerable populations, and reduce their potential to acquire or spread this virus," said Gov. Holcomb. "While some actions are drastic, now, not later, is the time to act."
Tribal Four Winds Taking Precautions
While the state's casinos will abide by the state's order, the lone tribal casino in the Hoosier State plans to remain open.
WBND-TV in South Bend reported that the Four Winds Casino in the northern Indiana city plans to remain open on Monday. The Pokagon Band of Potawatomi Indians operate the casino along with three others in Michigan.
In a letter to casino patrons on the casino's web site, Four Winds COO Frank Freedman said the casinos are taking extra measures to protect customers. That includes more frequent "cleaning and disinfecting," especially in public areas, around slot machines, and by ATMs.
"As concern regarding the spread of the Coronavirus (COVID-19) in the United States has increased, your health and safety remains our top priority," Freedman said. "As a guest of Four Winds Casinos, we want to assure you that we are closely monitoring reports by the Centers for Disease Control."
In addition to monitoring the CDC, tribal officials are staying in contact with state and local health officials.
Four Winds is a Class II casino that offers only slots and live poker. There have been negotiations with the state to establish a tribal compact that would allow the casino to offer Class III gaming, which would enable them to host a sportsbook and hold other table games.
Closure Comes During Busy Time
Casino gaming is a revenue provider for the state. According to the monthly report released earlier this week, the state-licensed casinos generated nearly $60.5 million in taxes in February.
For the fiscal year, which started last July, the casinos have produced $363.7 million in taxes.
In the 2019 fiscal year, the casinos generated $590.8 million in taxes, with $443.2 million directed to the state's general fund. Those taxes account for about 2.7 percent of the state's revenues, which totaled $16.41 billion, for the year. According to the IGC's 2019 Annual Report, March was the biggest month for wagering and supplemental taxes the past two fiscal years.
Before the order was announced, the casinos were already bracing to take a hit due to the NCAA's decision to cancel its men's college basketball tournament. Casinos anticipated March Madness would give them a boost, especially since the state legalized sports betting last year. Several casinos were planning major events to attract patrons to watch games at their venues during the three-week event.
Since sports betting started in Indiana last September, Hoosiers and those from neighboring states have wagered $777.5 million on football, basketball, other approved athletic events, and the Academy Awards.
The sportsbooks have generated $6.2 million in taxes in their first five months of operation.