Imperial Pacific Lays Off Construction Workers as Concerns Deepen for Controversial Saipan Casino Project
Posted on: October 15, 2018, 10:30h.
Last updated on: October 15, 2018, 08:30h.
Imperial Pacific International's always-controversial Saipan casino project drew fresh exasperation from the long-suffering officials on the Pacific island late last week when it unexpectedly laid off 80 construction workers.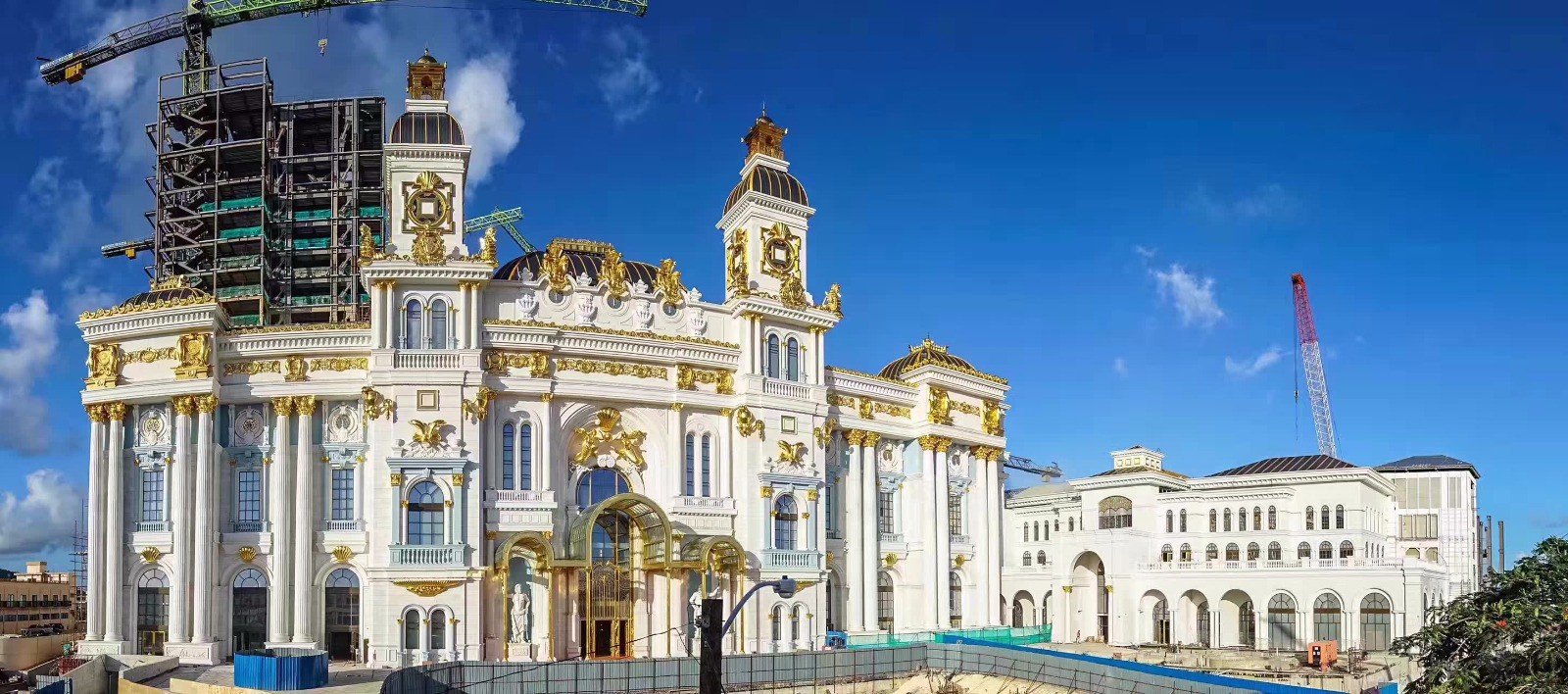 According to local media reports, there are rumors the company is soon to release a 100 more.
IPI is building the impossibly rococo Imperial Palace Casino on the US overseas territory, which it hopes will become a magnet for Chinese high-rollers. In late August, it missed its completion deadline for the project for a second time, blaming "the drastic reduction and non-availability of sufficient skilled and qualified construction laborers locally in Saipan and mainland USA."
Executives Abandon IPI 
Having secured a two-and-a-half-year deadline extension from the island's authorities, the decision to cut back on construction staff has amazed local Democratic Rep. Edwin Propst, a longtime IPI critic.
Should the company hit its new deadline, the project will still be four and a half years late.
"Rather than getting more workers to complete the casino construction, they are now cutting back on labor. Why?" asked Propst.
These terminations of local and H-2B workers, the recent multiple resignations of high-ranking executives at IPI, and the termination of Pacific Rim [IPI's former contractor] are all telltale signs that the casino is having serious problems."
IPI is not just shedding construction workers. Last week, the company's CEO and chairman Henry Cheang resigned, becoming the fourth high-profile executive to quit in just over a year.
Labor Violations
Responding to criticism of the lay-offs this week, IPI told the Saipan Tribune that the reduction in labor was "to adjust the level of labor supply based on the demand of the construction project."
"The adjustment is in line with effective workforce planning and efficiency improvement of the project. IPI plans to hire local construction workers who are released by Pacific Rim  to ensure their continued employment," it added.
In 2017, following a death on the worker, the construction site was raided by the FBI, who uncovered widespread visa violations among the workers, most of whom had been shipped to Saipan from China.
Several contractors were charged with labor violations, including importing and harboring undocumented workers and ordered to pay millions in back wages.
Vice Chairman of the Commonwealth Casino Commission Joe C. Reyes told The Marianas Variety the commission was becoming frustrated with IPI.
"All I want IPI to do is pretty much to get its act together and get its casino project done," he said. "A commitment is a commitment."