Illinois Riverboat Casino Regulations Author Discusses State Expanded Gaming, Chicago Bidders
Posted on: July 4, 2019, 07:30h.
Last updated on: July 8, 2019, 12:47h.
The lawyer who helped write Illinois' riverboat casino regulations back in the 1990s spoke with Casino.org to discuss the state's massive expansion of gaming signed into law last week.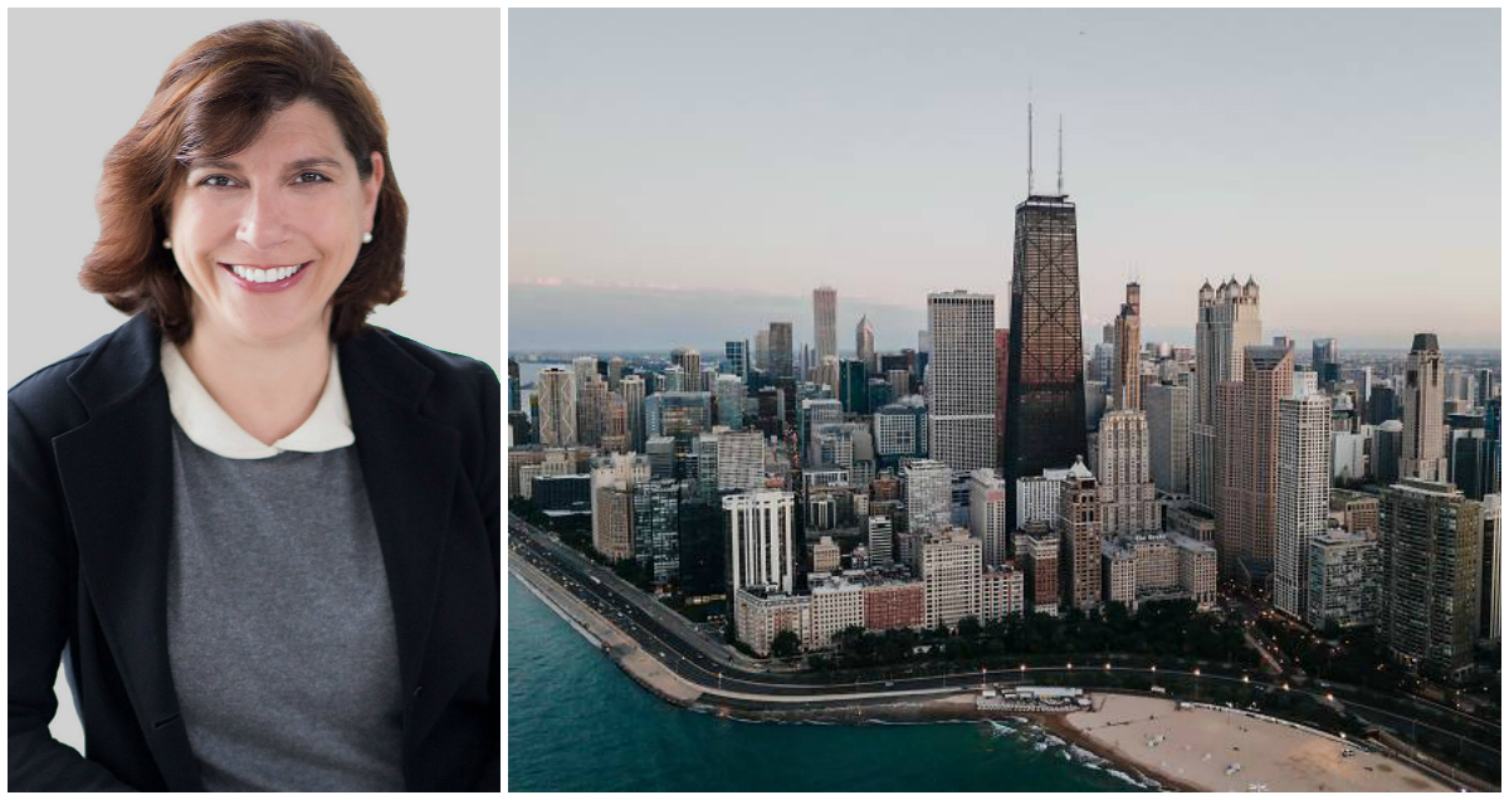 Donna More, a partner at Fox Rothschild LLP's Chicago office, served as the first general counsel to the Illinois Gaming Board (IGB) in the 1990s. She helped craft the regulations that continue to oversee the riverboats today, and played a vital role in sinking the "movement clause" to allow the gaming vessels to remain tethered.
Today, More advises clients in the gaming industry. With Illinois Governor JB Pritzker's (D) signature this week of the four bills included in the $45 billion "Rebuild Illinois Capital Plan," the legal expert who specializes in highly regulated industries is weighing in on the state's historic gaming expansion.
It's good for new jobs, new taxes," More told Casino.org. "It's good for communities. When I was at the gaming board in the 1990s, I would go up to the Grand Victoria Casino in Elgin. There wasn't a whole lot there originally. But soon after the casino opened, condos and businesses began popping up."
More casinos will soon be popping up across the state. Senate Bill 690 authorizes a major casino resort in downtown Chicago, as well as smaller suburban gaming venues in Waukegan, Rockford, South Suburbs, Williamson County, and Danville.
Timing Right
Chicago mayors and state politicians have long been trying to bring a casino to the cash-strapped Windy City.
Forbes reported in January that 63 out of America's most populated 75 cities do not have enough money to pay their liabilities. Chicago was named along with New York City, Philadelphia, Honolulu, and San Francisco as the five worst fiscal conditions.
More explains that gaming expansion legislative efforts in the past became muddled with earmarks, and therefore ended up with inadequate support. But with a Democratic governor who campaigned on supporting casinos, paired with a Democratic-controlled General Assembly, the issue finally prevailed.
More called it a "will of the people." After all, it was the citizens of Illinois who elected Pritzker into office. And Chicagoans picked Mayor Lori Lightfoot (D) to replace Rahm Emanuel, a mayor who opposed putting a casino in the Second City.
Pritzker says not only will the Chicago and suburban casinos fund capital infrastructure throughout the state, but also ease escalating property taxes.
As for critics of casinos who say such venues lead to elevated crime, More answers, "Could it (crime) get any worse (in Chicago)? Gambling already exists. Isn't it better for it to be well regulated and taxed?"
Gaming revenue will be the primary funder of the $45 billion rebuilding plan. Of that number, $33.2 billion will be allocated for transportation projects. Taxes from the Chicago resort will be split between the state and city, with the latter using the funds for police and fire pensions.
Casino Bidders
More says several casino operators are exploring bids for the Chicago casino. While she wouldn't tip her hand as to which specific companies she's heard from, it would seem MGM Resorts might not be one of the interested parties.
MGM CEO Jim Murren said the company's $960 million casino resort in Massachusetts "really winds down our development cycle." Las Vegas Sands – which recently sold its only domestic casino not in Nevada – has publicly stated it's uninterested in Chicago.
Penn National CEO Tim Wilmott has stated apprehension, too. His company is already invested in Illinois.
"An already saturated market is going to get a lot more supply," Wilmott explained. "It's going to make the Chicago casino a very difficult investment to make."