Horseshoe Lake Charles Bringing Gordon Ramsay Steak to Louisiana
Posted on: October 19, 2023, 11:14h.
Last updated on: October 19, 2023, 12:23h.
Horseshoe Lake Charles Hotel & Casino in Louisiana needs a ringer. The riverboat owned and operated by Caesars Entertainment is bringing out one of its biggest stars, celebrity chef Gordon Ramsay, in hopes of boosting the property's business.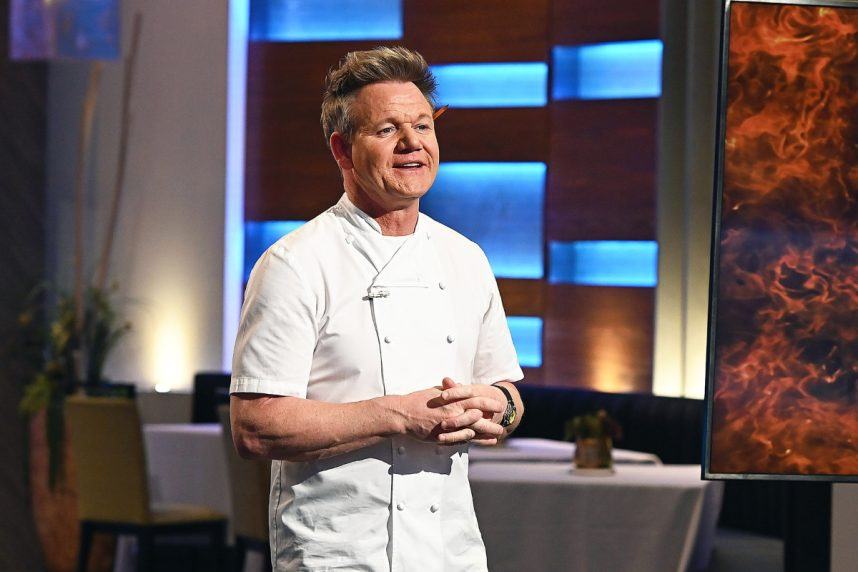 Horseshoe Lake Charles opened in December 2022 in Westlake, just north of Lake Charles, and the city's two other commercial casinos, the Golden Nugget and L'Auberge. Formerly the Isle of Capri riverboat, owned and operated by Eldorado Resorts, the casino was shuttered amid the COVID-19 pandemic. Hurricane Laura, which devastated the Lake Charles area in August 2020, kept the resort closed for more than two years.
Caesars and Eldorado completed their $17.8 billion merger in July of 2020. Officials at the new Caesars Entertainment decided to rebrand the Isle of Capri to Horseshoe and move the casino floor inland.
The revamped land-based resort includes 252 refreshed hotel rooms and a new 62,000-square-foot casino floor with 800 slot machines, 40 table games, a Caesars Sportsbook, and a World Series of Poker room.
Gordon Steak
Since its December 2022 opening, Horseshoe Lake Charles hasn't generated the gross gaming revenue the company expected. During its first full six months in operation, the casino reported a monthly average of about $9 million in income from its slots, tables, and sportsbook.
During that same time, Golden Nugget averaged about $27.4 million in monthly win, and L'Auberge averaged roughly $27.5 million. While Golden Nugget and L'Auberge are adjacent to one another and share a large parking lot where RVs from neighboring Texas congregate, the Horseshoe is about two miles north as the crow flies across Lake Charles and the Calcasieu River.
Driving from the L'Auberge/Golden Nugget to Horseshoe is a roughly 20-minute trip.
In hopes of luring more visitors and locals to the Horseshoe, Caesars next month will open Gordon Ramsay Steak. The 200-seat restaurant overlooks the lake and will be open for dinner from 4:30 p.m. to 10 p.m. local time Wednesday, Thursday, and Sunday, and from 4:30 p.m. to 11 p.m. on Friday and Saturday.
I'm so excited about my first restaurant in Louisiana," Ramsay said this week. "I'm so happy to be bringing my amazing aged cuts of beef, along with our stunning beef wellington, and of course, that lovely sticky toffee pudding to Lake Charles."
Despite not previously opening a restaurant in the Pelican State, the celebrity chef said he "loves Louisiana" and "cannot wait" to welcome his first guests to his namesake eatery at the Horseshoe.
Gordan Ramsay Steak at Horseshoe Lake Charles is set to open next month, with an exact date yet to be announced. Ramsay's Lake Charles Steak will add to his restaurant portfolio, which numbers more than two dozen establishments across the US. Many Ramsay restaurants are located inside Caesars resorts. He also has a Hell's Kitchen at Foxwoods in Connecticut.
Nearby 'MasterChef'
Ramsay's imminent arrival in Lake Charles will mark the town's second personality from the Fox reality television series, "MasterChef."
Based on the British series, Ramsay has appeared on all 13 seasons of the US show. Aarón Sánchez, who is the executive chef and co-owner of the Johnny Sanchez restaurant chain, has served as a "MasterChef" judge since season eight.
Sánchez has a Johnny Sánchez restaurant at the L'Auberge.