Louisiana Casino Revenue Woes Continue, July Marks Yet Another Down Month
Posted on: August 22, 2023, 11:22h.
Last updated on: August 22, 2023, 09:43h.
Louisiana casino revenue from slot machines and table games continues to disappoint from a year ago. That trend continued in July, the Louisiana Gaming Control Board (LGCB) reported Monday.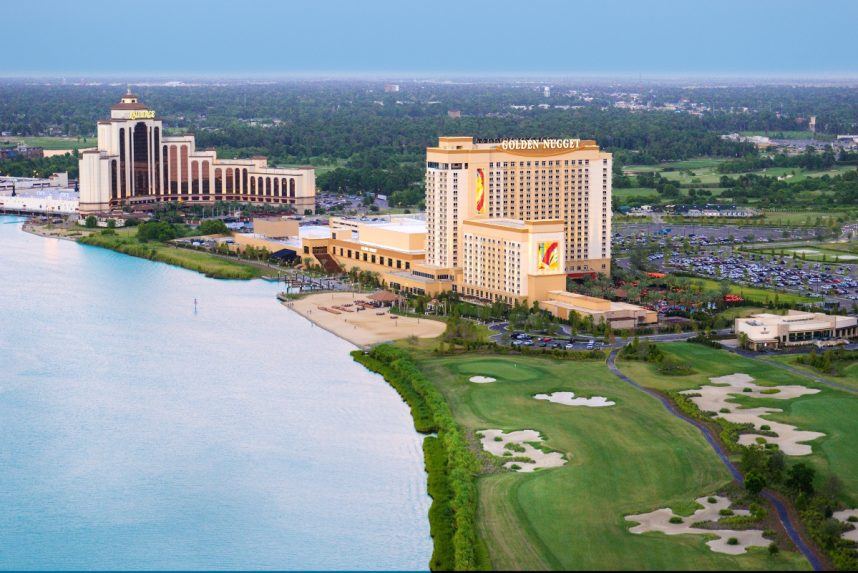 Gross gaming revenue (GGR) from the state's 15 riverboats and lone land-based casino totaled approximately $164.1 million in July 2023. That represents a 6% decrease, or a $10.7 million fall from the $174.8 million that the 16 casinos won in July 2022.
July marked Louisiana's sixth consecutive month, where statewide gaming revenue was below the same month in 2022.
Harrah's New Orleans, the state's only land-based casino, reported July revenue of $17.4 million. That's a 23% decline from the more than $22.6 million the Caesars-operated casino won in the same month last year.
The three-casino Lake Charles market led the way with a total GGR of $60.5 million. That figure represents a 7% drop from July 2022. L'Auberge Lake Charles reported a GGR of  $27.1 million, down about 1%, while the Golden Nugget saw gaming win tumble almost 12% to $25.8 million. The Horseshoe's win was off even more, down 14% to just $7.5 million.
The revenue doesn't include income from sports betting, which was a bright spot for the Louisiana gaming industry last month. Oddsmakers won about $12.5 million off bettors, an 8% year-over-year increase.
Shreveport & Bossier City Offset Some Losses
It wasn't only Lake Charles casinos and Harrah's New Orleans that saw revenue slide in July, as riverboats in Baton Rouge also experienced declines. The Belle, Hollywood, and L'Auberge Baton Rouge casinos collectively won $19.3 million, a 3% year-on-year slowdown.
L'Auberge, which dominates the Baton Rouge market, reported flat revenue from a year ago at $14.4 million. Hollywood's GGR tumbled 15% to $3.7 million, and the Belle of Baton Rouge's $1.2 million win was down over 3%.
July wasn't all bad, however, as the six boats in the Shreveport/Bossier City market combined to win nearly $48 million, which was roughly flat from a year ago.
The 15 riverboat casinos won $146.6 million in July 2023, a nearly 4% dip compared with July 2022.
Heat Could Sizzle August Revenue
Casino.org was in Lake Charles this past weekend and checked in on business at the three boats.
Much of Louisiana remains amid extreme heat. The oppressive temperatures have been accompanied by a drought, with the last significant rainfall in Lake Charles coming back on July 6.
The National Weather Service says tomorrow, August 23, could be the hottest day on record for much of the Bayou State. Temperatures are expected to climb above the 100-degree Fahrenheit mark across the state daily through next Monday.
The daytime UV index remains listed as "Extreme" by the NWS, and the afternoon Heat Index — or what it feels like — is expected upwards of 110 degrees today through Monday evening.
With even longtime Louisianians finding the heat unbearable, outdoor activities have been limited. That could result in some locals frequenting the state's casinos to escape the relentless sun.
During our trip this past weekend, the Golden Nugget was bustling, and the casino floor was extremely busy. Many vehicles in the parking garage sported Texas license plates, as the Houston metro is Lake Charles' primary feeder market.