Hard Rock International Chairman Jim Allen Says Regional Casino Business 'Pretty Good'
Posted on: February 9, 2021, 02:58h.
Last updated on: February 9, 2021, 10:46h.
Hard Rock International Chairman Jim Allen said this week that the company's regional casinos are faring "pretty good" in early 2021.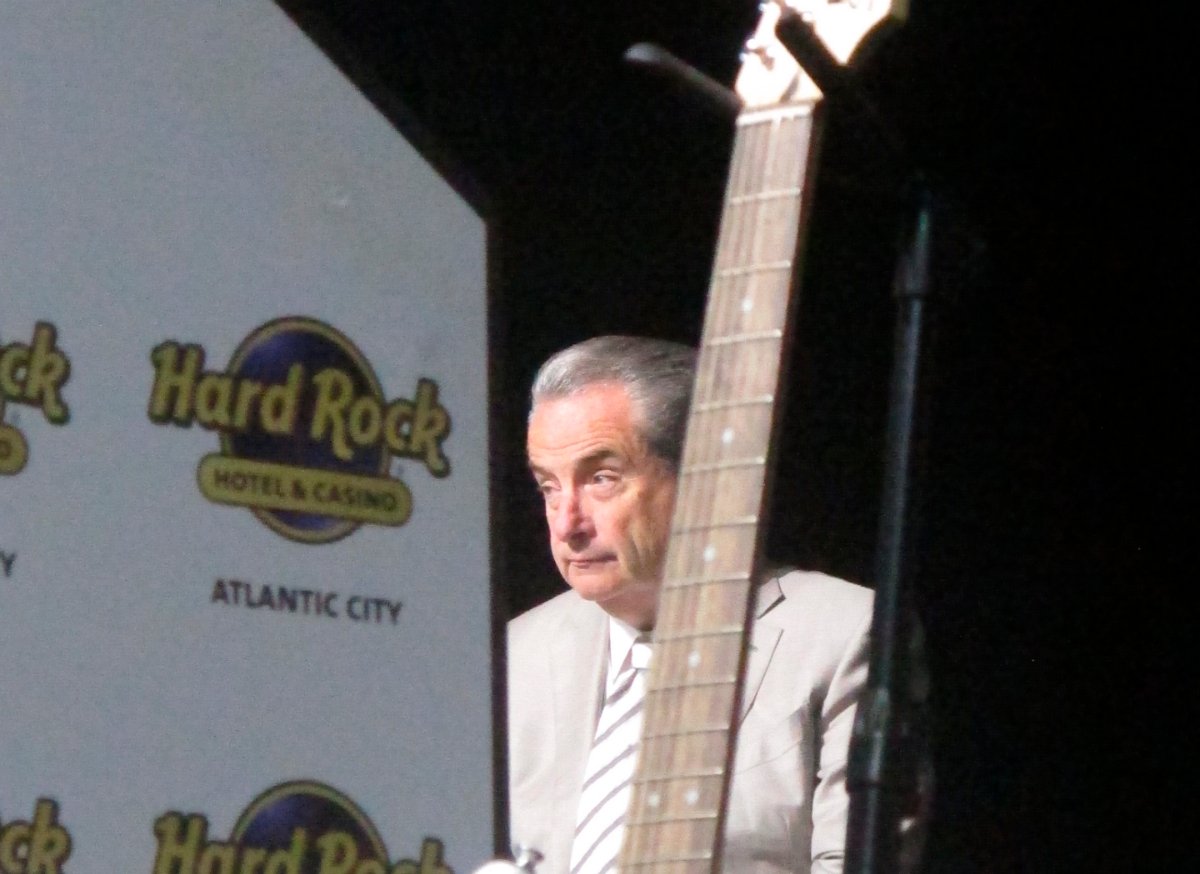 Hard Rock operates casinos in Florida, Nevada, New Jersey, Mississippi, California, Iowa, Ohio, and Oklahoma. Despite ongoing COVID-19 restrictions, Allen reveals to Yahoo! Finance that the domestic gaming industry is in the early stages of recovery.
Generally, the regional casino business is still pretty good," Allen explained. "We are starting to feel in general that there's a little bit of optimism in the air."
Being an entertainment-focused corporation, Allen said he hopes to have live concerts and events back up and running at Hard Rock casinos sometime this summer. The chairman believes there will be some sense of pre-COVID normal by the fall, as more Americans become vaccinated and states continue to ease restrictions.
Hard Rock Explains Bonuses
2020 was a most difficult and seemingly unfathomable year for the gaming industry. Gross gaming revenues (GGR) dropped severely across the country, and operating profits for many commercial gaming companies went red.
Despite the hardships, Hard Rock earlier this month announced bonuses for many of its domestic casino workers.
"Many employees were very concerned with coming to work, especially during the early days of COVID," Allen explained. "So, it really is a thank-you and about them being a long-term member of the Hard Rock family."
Allen wouldn't detail where the bonuses were issued, but said 10,000 to 12,000 employees received checks. They ranged from $250 to $1,000, the payment dependent on each worker's position within the company. Staff members at Hard Rock Atlantic City were confirmed to be among those who received bonuses.
The Hard Rock boss said the company's casinos located in more business-friendly states amid the coronavirus have coped best. Allen pointed to Florida Gov. Ron DeSantis (R) and his "pro-business approach" for allowing Hard Rock's casinos in the state to "perform very well."
It's worth noting that DeSantis doesn't have legal jurisdiction over the Hard Rock casinos in Florida. Since they're owned by the Seminole Tribe of Florida and are sovereign enterprises, Hard Rock's Florida operations are not required to adhere to state orders.
The Seminoles own the Hard Rock empire, which includes the iconic cafés.
London Casino Ambitions
Allen spoke to Hard Rock's recent acquisition of a gaming license in London. The company paid an unannounced figure for the casino permit that was long used at the Ritz Club under the historic Ritz Hotel.
Hard Rock was founded in London back in 1971 with its first café.
Strategically, if the right opportunity came along, we would love to have a gaming component in the amazing city of London," Allen explained.
Along with its first café, which is still at its original location adjacent to Buckingham Palace, the Hard Rock Hotel London is located at the corner of Oxford Street and Park Lane.
Most Read