GVC Credit Rating Slips Further Into Junk Territory as Coronavirus Uncertainty Grips Sportsbooks
Posted on: April 25, 2020, 01:54h.
Last updated on: April 26, 2020, 11:36h.
GVC Holdings Plc's (GVC) credit grade was lowered one notch to "BB" from "BB+" with a "negative" outlook by Fitch Ratings. That takes the mark further into non-investment grade status, as uncertainty created by the coronavirus pandemic takes hold in the sports wagering industry.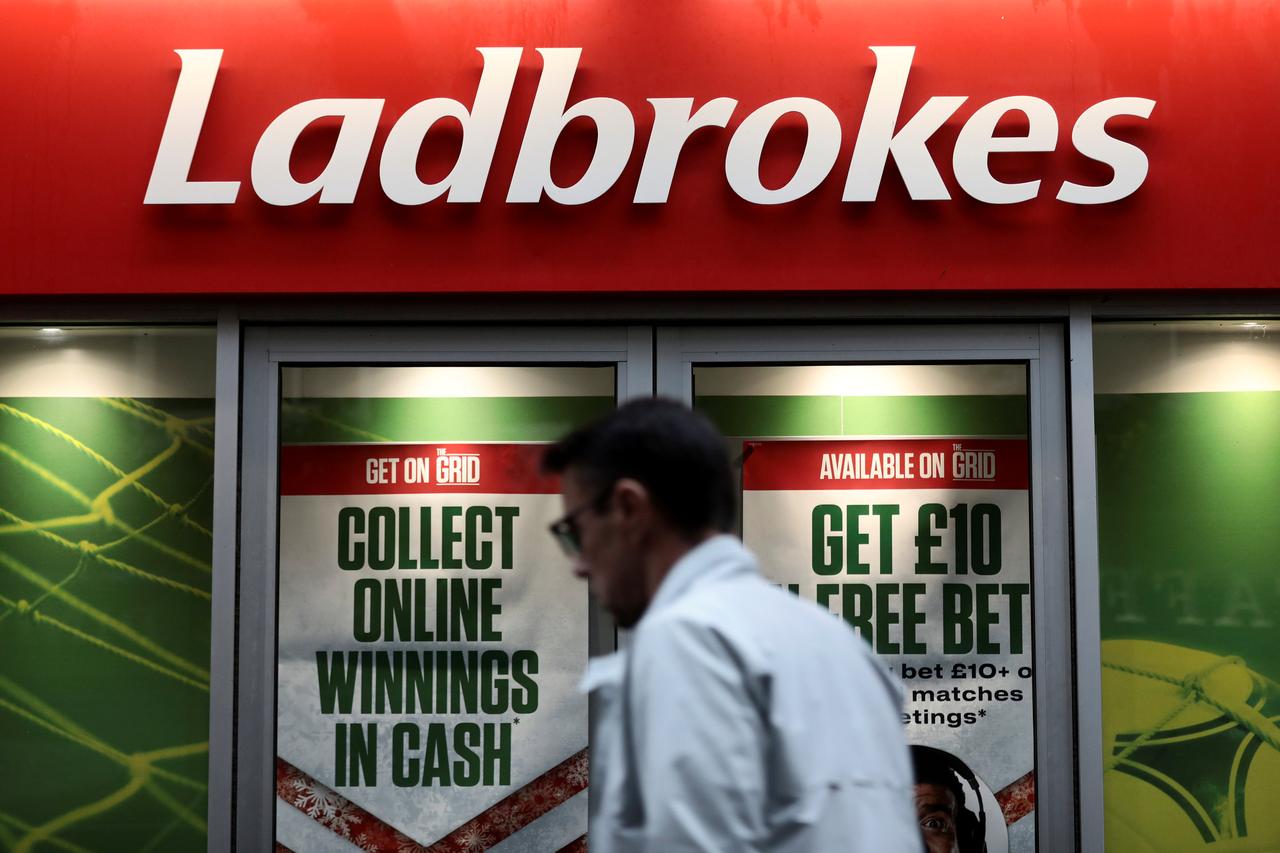 The research firm says the Ladbrokes owner is encountering difficulty deleveraging its balance sheet on par with other companies that carry "BB+" ratings. Those challenges are being exacerbated by COVID-19, which is forcing cancellations and suspensions of major sporting events and leagues around the world.
This is due to a severe impact from the coronavirus outbreak on its retail and sports betting divisions, which is only partly offset by online gaming," writes Fitch in a note obtained by Casino.org. "The Negative Outlook reflects continued regulatory pressure over the next 12-18 months, low rating headroom, and diminishing liquidity in an uncertain economic environment."
Like rivals Flutter Entertainment and William Hill, GVC last month warned investors that profitability will be crimped due to the cancellation and postponement of marquee European sporting events. The English Premier League (EPL) is slated to restart in July, but UEFA Euro 2020 was pushed off to 2021, and Wimbledon was scrapped this year because of COVID-19.
Some Offsets, But Not Enough
Tumbling sports wagering revenue attributable to the coronavirus is being somewhat offset by increased online gaming. But positive isn't yet enough to buffer GVC against depletion in its traditional cash streams.
"GVC faces significant revenue impact from cancellation of sports events and closure of land-based operations in the UK and Europe, with sport-betting (online & retail) representing 48% and retail machines & virtual around 17% of its net gaming revenues (NGR) in 2019," said Fitch. "This is only partly mitigated by an increase in online gaming (17% NGR in 1Q20)."
At best, the GVC and UK-based bookmaker faces a three-month period of no revenue and a sluggish 2021, as European economies take time to rebound amid slack discretionary spending and ongoing social distancing protocols.
"We expect profitability improvement to be slower on the back of our revised assumptions for lower growth in online operations," according to the credit rater. "The negative trend in footfall is expected to be partly offset by the new machines employed in UK retail venues."
Cash Is an Issue
As is the case with so many domestic gaming operators, analysts are concerned about the cash profiles of UK bookmakers. Fitch notes GVC has the liquidity to survive a three-month shutdown.
"Under a three-month lockdown, GVC has sufficient flexibility to weather the pandemic due to its decent liquidity position and ability to reduce cash outflows," said the research firm. "Mitigating actions include UK government support to cover 80% of retail staff wages, 12-month business rates holiday and reduction in variable costs."
GVC also canceled its dividend earlier this year and revealed plans to lower spending. Additionally, the company should realize cost savings from the Ladbrokes merger next year.