Pennsylvania Gambling Expansion Could Take a Year to Enact
Posted on: November 7, 2017, 01:00h.
Last updated on: November 7, 2017, 10:45h.
The Pennsylvania gambling expansion package signed into law last week by Governor Tom Wolf (D) could take over a year to fully implement, as the 970-page bill creates several new regulatory gaming markets and interlaces legal complexities to the state's casino industry.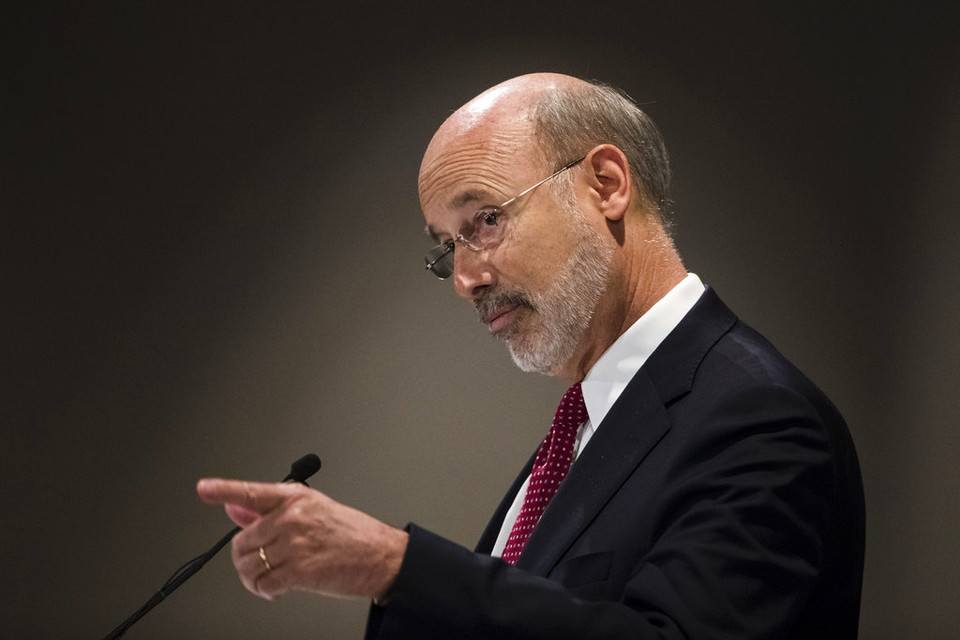 With Wolf's signature, online gambling and daily fantasy sports will become fully authorized. Up to five slot machines will be permitted inside certain truck stops, airport terminals will be able to build gaming lounges, and sports betting regulations will be formed in case there's a change to the federal ban. Finally, 10 satellite casinos permitted to house up to 750 slot machines and 30 tables will be cleared in rural areas at least 25 miles from a present casino.
Speaking to WITF this week, Pennsylvania Gaming Control Board spokesman Doug Harbach explained, "It's impossible to put any timetable right now on all of this. But suffice it to say, it's going to take months, and in some cases, closer to a year on some of them to try and get everything out."
State Assuming Revenue
The GOP-controlled General Assembly passed the Pennsylvania gambling package in an effort to help bridge a $2.2 billion budget shortfall it created over the summer with its underfunded 2017-18 spending blueprint. The majority of the money will come from borrowing from the state's annual share of the Tobacco Master Settlement Agreement.
Gambling is projected to generate $200 million in new tax revenue, and the state is already assuming that money as if it has been deposited into government coffers. The income will be collected through licensing fees and ongoing gross gaming taxes.
In year one, half of that $200 million figure will be raised through the satellite casino licensing process. Each of the state's 10 Class I and II operators will be able to purchase a mini-casino license for $7.5 million, plus an additional $2.5 million fee for table games.
Cities Reject Expansion
For Pennsylvania to reach $200 million in year one, all of the satellites will presumably need to be sold. The first step in the satellite casino process is for municipalities to decide if they want to welcome such a venue. Cities have until December 31 to pass resolutions that ban mini-casinos.
In the initial week after passage of the gambling bill, towns thought to be the preferred locations for the venues are largely voicing opposition.
Lancaster Mayor told The Penn on Monday, "You talk about heroin being addictive, try gambling. The last thing we need is a casino." Lancaster County Commissioners Chairman Dennis Stuckey echoed those sentiments, saying there isn't much of a chance that gambling will be coming to Amish country.
State Rep. John Lawrence (R-District 13), who represents parts of Lancaster and Chester counties, said he's reached out to all the municipalities he represents urging them to take quick action in blocking the satellite casinos. Other state lawmakers say they're doing the same.
At least one casino operator, Penn National Gaming, also opposes the satellites. State Rep. Michael Sturla (D-District 96) said casinos might purchase the licenses and never build the venues in an effort to limit competition. While that would still deliver tax revenue to the state this year, it wouldn't benefit the local host towns or state in the long-term.
Similar Guides On This Topic