Rankled Lawmakers Launch Ethics Investigation into Maine Casino Initiative
Posted on: June 12, 2017, 08:59h.
Last updated on: June 12, 2017, 08:59h.
An effort to bring a new casino to Maine has caught the attention of an ethics committee, as lawmakers with an eye on funding sources move to stop a developer from allegedly gaming the system.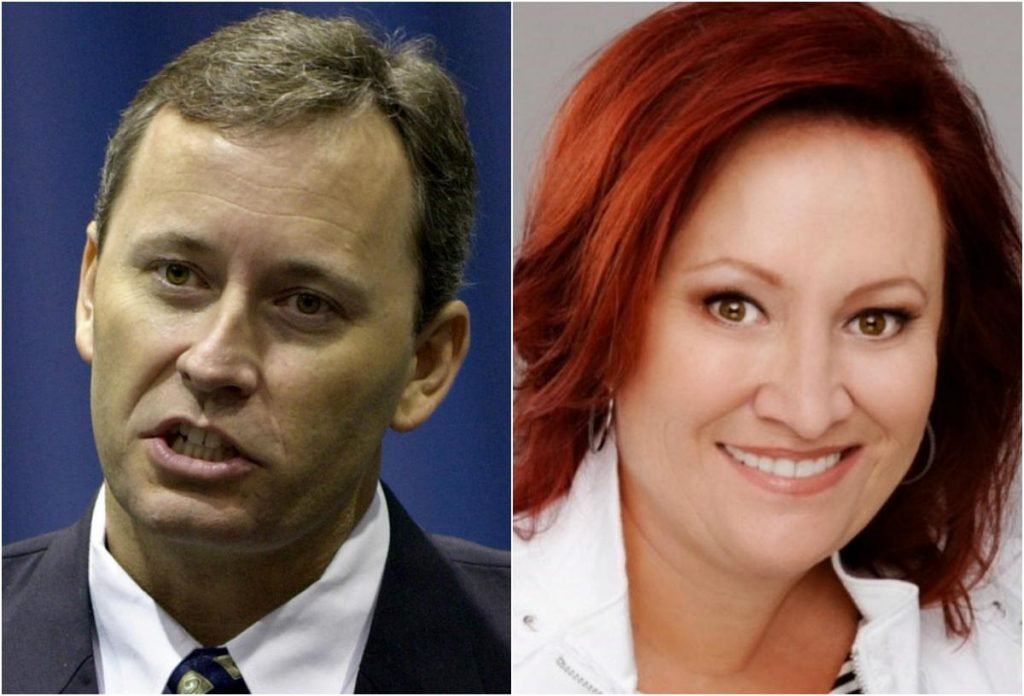 The Maine Ethics Commission voted unanimously in a hearing Friday to investigate the $4.3 million ballot initiative in support of building a casino in York County.
At the heart of the investigation is a $4.2 million campaign organization run by Lisa Scott, called "Horseracing Jobs Fairness," which gathered requisite signatures to force a November referendum on the question of building a casino in southern Maine.
Horseracing Jobs Fairness claimed its motivation in seeking a new casino was to safeguard the interests of the harness racing industry.
But lawmakers and the public don't necessarily believe that as realities about funding have come to light.
Documents filed with the ethics committee in April revealed that money to finance the organization came from a web of companies, all ultimately tracing back to Scott's brother, Shawn, with the true nature of the relationships being concealed from officials until the referendum had been secured.
Lawyers Storm Out in Defiance
Lawyers for Lisa Scott, the public face of Horseracing Jobs Fairness, indignantly marched out of a public hearing on Friday, refusing to accept subpoenas for documents about their finances.
(Most courts and attorneys contend that no one has the right to "refuse" a subpoena, and thus regardless of the recipient's response, they have still been served.)
The petition initiative has rankled lawmakers who believe the state is being bamboozled to put forth a measure, as written, that only stands to benefit Shawn and Lisa Scott.
Politicians are saying Scott, a Miami developer, and her brother, Shawn Scott from Las Vegas and the US Virgin Islands, failed to disclose Shawn's involvement until after the measure got approved to be on the ballot, possibly in violation of Maine campaign finance laws.
Flip This Gambling House
Mainers are familiar with Shawn Scott for his previous casino forays in the state.
In 2002, he bought the ailing Bangor Raceway in Penobscot County for just more than $1 million. A year later, in 2003, he funded a successful referendum campaign to authorize slot machines at the track, which allowed him to sell it soon after for $51 million, without ever getting licensed.
While voter referendums often are crafted with certain beneficiaries in mind, almost never are they as offensively brazen as what Scott and Scott are seeking on the 2017 ballot measure.
In November, Maine will ask if voters support a casino in York County, exclusively for "an entity that owned in 2003 at least 51 percent of an entity licensed to operate a commercial track in Penobscot County that conducted harness racing with pari-mutuel wagering on more than 25 days during calendar year 2002."
This designation could only ever apply to Shawn Scott
Scott's network business entities that legislators believe helped finagle this question on to Maine's upcoming November ballot was fined $125,000 by the Massachusetts Ethics Committee last year for attempting to hide the involvement of a company linked to Scott, when it unsuccessfully tried to win the right to build a slots parlor in Massachusetts.
Meanwhile, Senate Majority Leader Garrett Mason (R-Lisbon) and Rep. Louis Luchini (D-Ellsworth) believe the casino's backers have hijacked the democratic process for their own gain.
They say they are considering the possibility of passing a bill to authorize the casino, before immediately repealing it, thus circumventing any public referendum.
Similar Guides On This Topic
Latest Casino Stocks:
Retrieving stocks data...
Retrieving stocks data...
Retrieving stocks data...
Retrieving stocks data...
Retrieving stocks data...