Genting Malaysia Sues Disney, Fox for $1B, Claims Breach of Casino Theme Park Contract
Posted on: November 27, 2018, 09:05h.
Last updated on: November 27, 2018, 09:05h.
Genting Malaysia is suing Walt Disney Co. and Fox Entertainment for $1 billion after the two entities allegedly abandoned a theme park at the casino company's Resorts World Genting complex.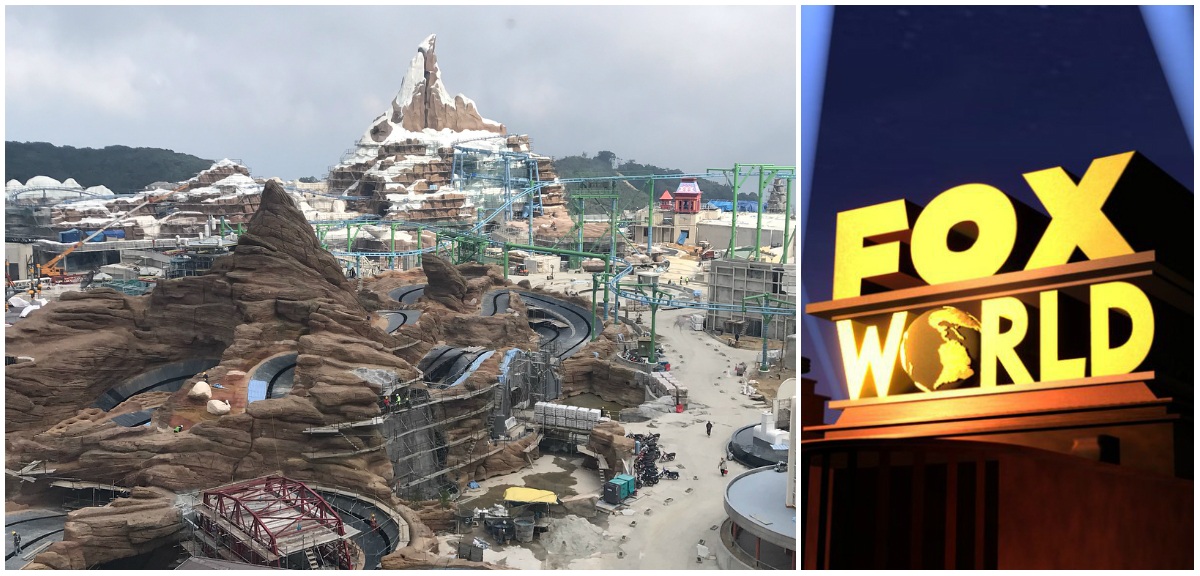 In a lawsuit filed with the Central California District Court, Genting attorneys argue that Disney's $71 billion planned acquisition of Fox Entertainment parent 21st Century Fox in July 2018 led to the new owners pressuring Fox into abandoning the Resorts World Genting theme park project. The Disney-Fox deal is expected to be completed in early 2019.
In 2013, Fox entered into a licensing agreement with Genting for a theme park called Fox World. It was to be the first Fox-branded amusement venue in the world.
Genting is building and financing the project, and Fox was to receive a cut of revenue generated at the facility. But following the scheduled takeover, Genting claims "Disney is calling the shots," and forcing Fox to wrongfully back out of the deal in order to protect its "family-friendly" image.
Genting Malaysia, a subsidy of the Genting Group, is one of the largest casino operators in the world. It owns and operates multibillion-dollar integrated resorts in Malaysia, Singapore, United States, and South Korea.
Resorts World Genting is a massive complex featuring more than 200,000 square feet of casino space, over 10,000 hotel rooms, dozens of restaurants, and an assortment of entertainment attractions.
$1B in Damages
Genting lawyers say the company has invested $750 million in developing Fox World. The theme park is scheduled to open next year. Genting has plenty of branding experience with entertainment companies. For example, its Resorts World Sentosa complex in Singapore features a Universal Studios theme park.
The complaint says Fox Entertainment has tried to renegotiate the revenue-sharing arrangement. But following Disney's acquisition announcement, the discussion quickly switched from renegotiation, to termination.
Unlike Fox, which was perfectly happy to have the park situated a stone's throw from the casinos of Resorts World Genting so long as it could continue to extract financial concessions from Genting, Disney wanted no association with a gaming company," Genting asserts in the lawsuit.
As such, Genting is seeking to recoup $1 billion in damages. "Seller's remorse – first by Fox and later by Disney – is not a valid ground terminating an agreement," the complaint concludes.
Disney Doesn't Gamble
It's no secret that Disney and casinos mix about as well as oil and water. The world's largest media conglomerate spent millions of dollars during the 2018 election cycle in Florida backing a successful voter referendum that stripped state lawmakers of their powers to decide future gaming measures.
Following Amendment 3's passage, the only way gaming can now be expanded in Florida is through a citizen-initiated ballot. Disney, which seeks to keep casinos as far as way as possible from its Orlando tourism hub, believes voters will be less willing to pass gambling issues than politicians.
Disney donated nearly $20 million to the committee pushing the question.
Similar Guides On This Topic
Latest Casino Stocks:
Retrieving stocks data...
Retrieving stocks data...
Retrieving stocks data...
Retrieving stocks data...
Retrieving stocks data...