Gambling Lobbyists Look For Next Harry Reid As Nevada Senator Retires Soon
Posted on: September 26, 2016, 06:06h.
Last updated on: September 26, 2016, 06:07h.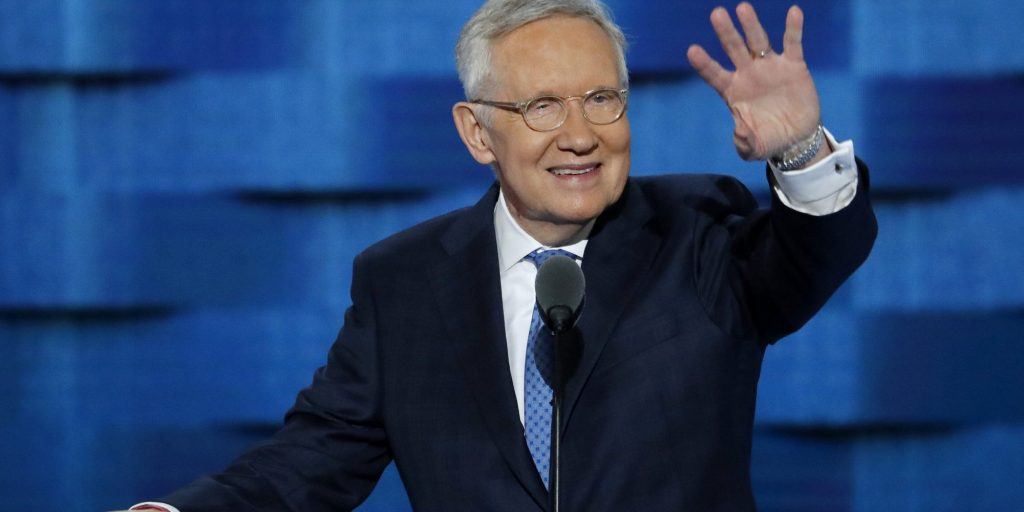 Gambling lobbyists are looking for their next right-hand man.
While Americans are pondering who should get their presidential vote in November, the American Gaming Association (AGA) is scouring for a new congressional politician to help charter their movement.
The AGA, along with other lobbyists advocating for the advancement of casino-friendly laws, recognize that a giant hole will need to be filled come 2017 when Nevada Senator Harry Reid (D) retires from Congress. Following 34 years in Washington, DC, Reid will leave his office at the age of 77 after the New Year.
Born in Searchlight and raised in Henderson, Nevada, a city just 15 miles southeast of Las Vegas, Reid has been the most important gambling figure in Congress throughout his lengthy political career.
"We've had a gift in Harry Reid," Caesars Executive Vice President of Government Relations Jan Jones Blackhurst told the Washington Post recently. "All of us are acutely aware that the strong voice we always had representing the industry in Washington will be diminished."
According to the Center for Responsive Politics, $18.8 million has been spent lobbying by casinos in 2016. Though that is of course substantial, it pales in comparison to the $37.2 million spent in 2015.
Gambling Candidates
Reid has endorsed former Nevada Attorney General Catherine Cortez Masto (D) to become his successor. Hailing from Las Vegas and a graduate of University of Nevada, Masto's father Manny Cortez and Reid were close friends until his death.
Manny Cortez was the head of the Las Vegas Convention and Visitors Authority for years and also served as Clark County Commissioner.
Catherine Masto's opponent is US Rep. Joseph Heck (R-Nevada). Heck is from Pennsylvania and a graduate of Penn State University, but moved to the Silver State in 1992 where he worked as a physician.
Heck currently holds a four-point advantage over Masto according to the Real Clear Politics polling average. That's a good sign for both Donald Trump and the Republican Party, as Nevada is a key swing state once again and the GOP will also be looking to retain its majority in the US Senate.
Democratic Leader
Although both Masto or Heck would be expected to cater to the interests of casino companies in some capacity, neither would carry the influence on Capitol Hill that Reid possessed while serving as both Senate Majority and Minority Leader during his tenure.
Instead, the AGA will be looking for more influential people in congress, and ones with some sort of seniority. Ideally, that person will be the next leader of the Democratic Party in the US Senate.
Sen. Chuck Schumer (D-New York) is the favorite to replace Reid as the dominant Democrat in the upper chamber.
According to VoteSmart.org, an online database that tracks legislative yays and nays, Schumer doesn't have any votes on federal gambling legislation. However, Schumer has said in the past that he's "always been for gambling" so long as it benefits New York.
Regardless, Schumer will be no Reid for casinos. "I don't think anyone is comfortable with losing Senator Reid," Jones Blackhurst concluded.
Certainly those on the conservative side of the political aisle will gladly bid Reid adieu.