Gambling and Poker Helped Hunt Family Build Fortune, Establish Super Bowl and Chiefs Franchise
Posted on: February 3, 2020, 08:43h.
Last updated on: February 3, 2020, 11:10h.
The Hunt family – owners of the Kansas City Chiefs – is one of America's richest families, and gambling and poker played a critical role in the early success of patriarch H.L. Hunt.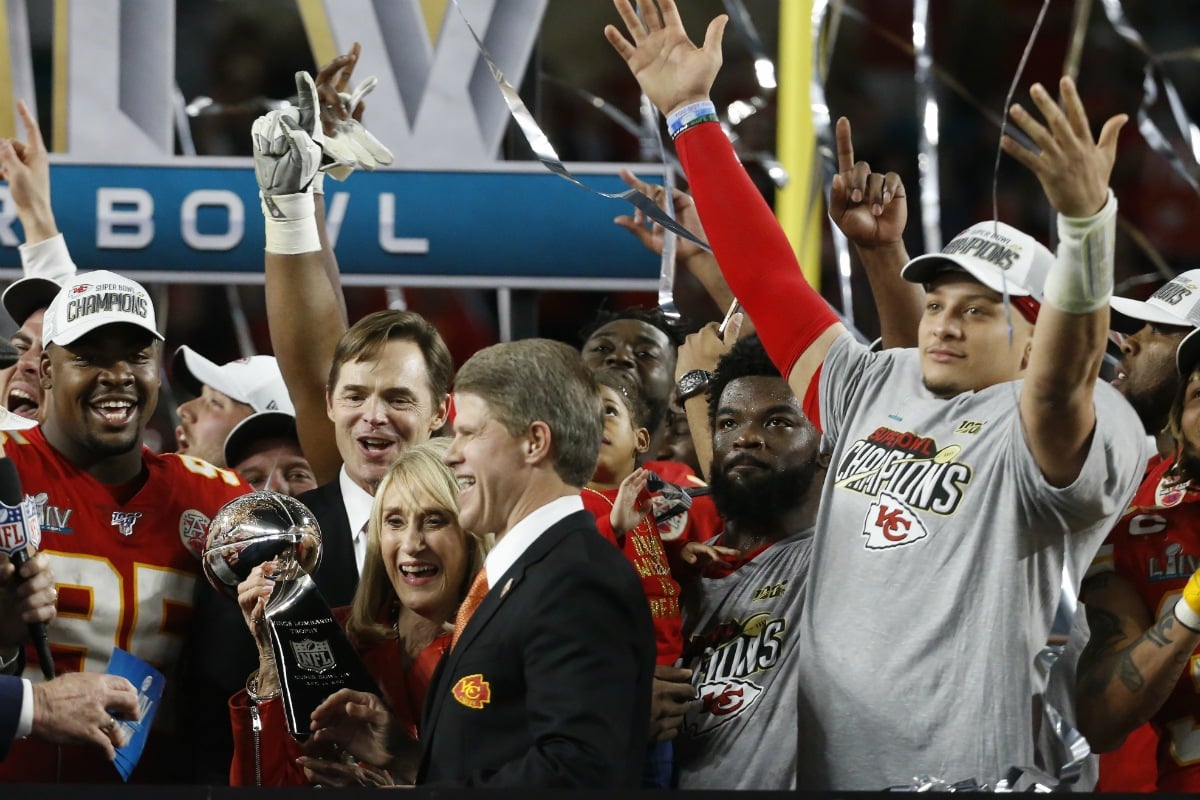 Last night, the Chiefs won their first Super Bowl in 50 years by beating the San Francisco 49ers 31-20. The Chiefs were favored and covered the spread. The game's 51 total points came in below the over/under.
For H.L. Hunt, an oil tycoon who died in 1974 and was thought to be the wealthiest person in the world at the time, gambling on the big game would have likely been embraced.
Today, Forbes estimates the Hunts are worth $15.3 billion. They largely reside in Texas.
Gambling on Oil
H.L. Hunt did not go to college, or even grade school. Still, he was considered a math prodigy in his early 20s, and used his command of numbers to his benefit in playing poker.
After his cotton plantation flooded in 1912 and he was down to his final $100, it's said Hunt turned it into $100,000 by playing poker in New Orleans. Hunt traded his gambling winnings for oil rights, and eventually secured much of the East Texas Oil Field.
Part of the land would later be discovered to be the richest then-known oil deposit in the world. When H.L. died, his son, Lamar Hunt, inherited a fortune estimated to be as much as $700 million – $3.6 billion today – but his interest wasn't in black gold.
Lamar was infatuated with sports long before his father's passing. After being denied an NFL franchise, he co-founded the American Football League (AFL) in 1959. He formed the Dallas Texans in his home city, but after the NFL approved the Dallas Cowboys to directly compete with the AFL, Hunt opted to relocate the franchise to Kansas City.
The NFL and AFL announced their merger in 1966. The first Super Bowl was held the following year, the Chiefs losing to the Green Bay Packers.
Hunt is credited with coining the term "Super Bowl." In 1966, Lamar told a reporter, "I have been calling it (NFL-AFL championship game) the 'Super Bowl,' which can obviously be improved upon."
The Chiefs don't seem to have much to improve on, as they are the front-runners to defend their Vince Lombardi Trophy, symbolic of the championship. Kansas City has the shorted odds for Super Bowl 55, the champs at just 5/1.
The Chiefs are currently operated by Lamar's son, Clark Hunt.
Chiefs Valuation
Founding the Kansas City Chiefs cost the Hunt family roughly $25,000 in 1960, which today would be around $216,000. It's said to be their best investment since H.L. began snagging up oil rights with his poker winnings more than a century ago.
In Forbes' "NFL's Most Valuable Teams 2019" list, the Chiefs rank No. 24 at $2.3 billion. Their Super Bowl win last night should only elevate that valuation, as should the continued expansion of legal sports betting.
Lee Berke, an entertainment media adviser, says more widespread legal sports gambling will increase audiences, and subsequently, media deals. That includes sponsorships, broadcasting rights, and the use of each team's likeness.