Galaxy Entertainment Says Boracay Casino Speculation in Philippines Unfounded
Posted on: October 16, 2023, 11:54h.
Last updated on: October 16, 2023, 01:56h.
Galaxy Entertainment confirmed on Monday that it remains uninterested in pursuing an integrated casino resort license on the Philippines vacation island of Boracay.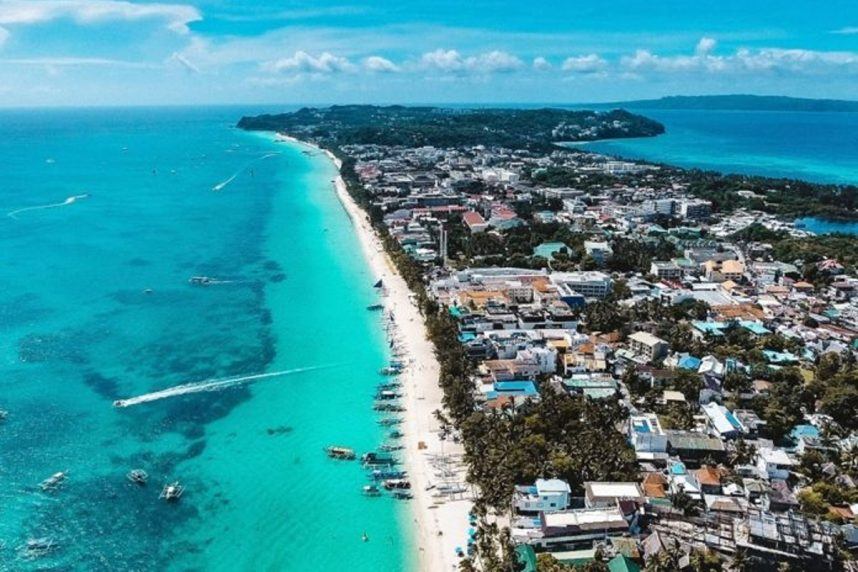 Responding to media reports that Philippines-based DiGiPlus Interactive Group — formerly Leisure & Resorts World Corp. until its rebranding earlier this year — is pleading with Galaxy to reestablish its casino partnership to seek permission to build and operate a casino resort on Boracay, Galaxy reps said the speculation is without merit.
Galaxy Entertainment Group wishes to confirm that contrary to some recent media reports Galaxy is not considering reentering Boracay of Philippines to develop a resort," an investor relations notice explained. "Our recent focus is on the full reopening of Macau, ramping up our recently launched [Galaxy Macau] Phase 3, and the construction of [Galaxy Macau] Phase 4."
Galaxy is one of the six licensed casino operators in Macau, a Special Administrative Region of the People's Republic in China.
Boracay Backstory
Galaxy and then-Leisure & Resorts World Corp. in 2017 announced a partnership to pursue a $550 million casino resort on Boracay.
The small island in the Western Visayas had been globally recognized for its pristine white sand beaches and clear blue waters. In more recent years, poor sanitary infrastructure rendered the island contaminated with garbage and human feces.
Soon after Galaxy-Leisure announced their plans to bring a casino to the vacation destination, the Philippine Amusement and Gaming Corporation (PAGCOR) issued the partnership a provisional license for the project. That's when then-President Rodrigo Duterte stepped in.
Duterte, calling Boracay a "cesspool" that "smelled of sh*t," ordered the island to be closed in 2018 for a six-month cleanup. He also halted the Galaxy-Leisure casino plan.
Duterte, whose six-year term ended last year, said the Boracay people didn't want a casino, and therefore, gambling wouldn't be allowed.
"The voice of the people is the voice of God," Duterte declared. "If it is the wish of the population that they do not want a casino, then there will be no casino."
You know the billionaires? They want to build casinos there. I did not allow it," he later said in a seeming reference to Galaxy billionaire Lui Che Woo.
Duterte had a mixed relationship with the country's commercial gaming interests. After initially opposing gambling on moral grounds and pledging to sell off the Philippines' state-owned Casino Filipino venues, the president changed his position to support gaming. He reasoned that gaming taxes were too critical to national and economic security.
Galaxy Operations
Hong Kong-based Galaxy Entertainment primarily relies on Macau with its three integrated casino resorts, Galaxy Macau and Broadway Macau on the Cotai Strip, and StarWorld Macau on the Macau Peninsula.
Galaxy additionally holds a 4.99% stake in Monte Carlo SBM, a French casino and hospitality firm.
Along with its namesake Casino de Monte-Carlo in Monaco on the French Riviera, Monte Carlo SMB operates Casino Café de Paris. The company additionally manages five luxury hotels throughout France and 25 restaurants and bars, including four Michelin-starred properties.