Full Tilt Going to Steam to Grow Poker Player Base
Posted on: November 22, 2015, 09:08h.
Last updated on: November 22, 2015, 09:22h.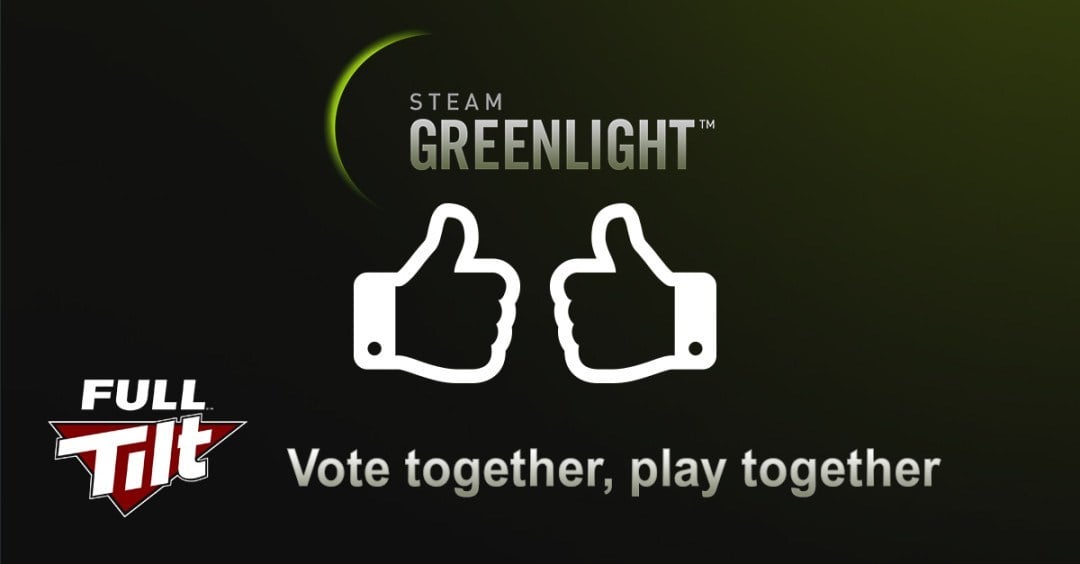 Full Tilt Poker is coming to the Steam marketplace, the app receiving approval after being vetted by the entertainment gaming distribution platform's community of users. Over 125 million gamers strong, Steam will begin offering Full Tilt's play-money product sometime before the New Year strikes.
Steam provides over 6,400 streaming games for purchase and free play through its software that can be accessed on computers or standalone hardware.
"Full Tilt is now greenlit and we wanted to express our thanks to the Steam community for all the votes cast to get us there," the poker network posted in the community forum. "It's been a great process and we are looking forward to bringing you the full Full Tilt Poker.NET experience in the very near future."
Social Affair
Full Tilt parent and Amaya CEO David Baazov revealed during a recent conference call with investors that the poker network accounts for just three percent of the overall market. In contrast, its sibling network, PokerStars, has a 68 percent stronghold, according to Amaya's assessment.
Tapping into the enormous social gaming community could pay dividends for Full Tilt if it's able to attract more traditional video gamers.
"The opportunity to introduce our game to the millions of players who make up the Steam gaming community is really important," Full Tilt Managing Director Dominic Mansour said. "We will be the first major online poker brand on the platform and the move underlines our strategic intentions to explore new avenues."
It might be the first "major online poker brand" to hit Steam, but certainly not the first poker offering. The wildly popular Telltale Game products "Poker Night at the Inventory" and its sequel "Poker Night 2" dominates social poker on Steam.
Full Tilt will face certain challenges in enticing players away from the cartoonish gameplay of Telltale to its more hardcore poker environment, but should it accomplish such a feat, it could help rapidly grow its market share as the platform ventures back into the United States via New Jersey.
Free Money is Big Money
Social casinos seem to be the future of the online gaming industry, an estimated $30 billion expected to be generated across all platforms in 2015. Slowly but surely, the more than 170 million gamers worldwide are gradually migrating away from traditional consoles to mobile and computer play.
For the first time in history, mobile gaming revenue will surpass that of consoles in 2015 according to market research company Newzoo.
Analyst Vincent van Deelen told Fortune this year, "Everyone in mature markets now has a smartphone and the majority has access to a tablet. A console is not a must-have device like smartphones… Mobile devices, which aren't purchased to play games on, introduce new consumers to games."
Integrating with Steam and introducing new consumers to its app is precisely what Full Tilt Poker is aiming for. Becoming the first mainstream poker platform to enter a network of over 125 million gamers could theoretically improve liquidity in the real-money online card rooms in the future.