Florida Supreme Court Lets Sports Betting Continue 
Posted on: November 17, 2023, 04:39h.
Last updated on: November 17, 2023, 04:39h.
The Florida Supreme Court will not halt sports betting in the state while a legal fight over the Seminole Tribe's monopoly continues.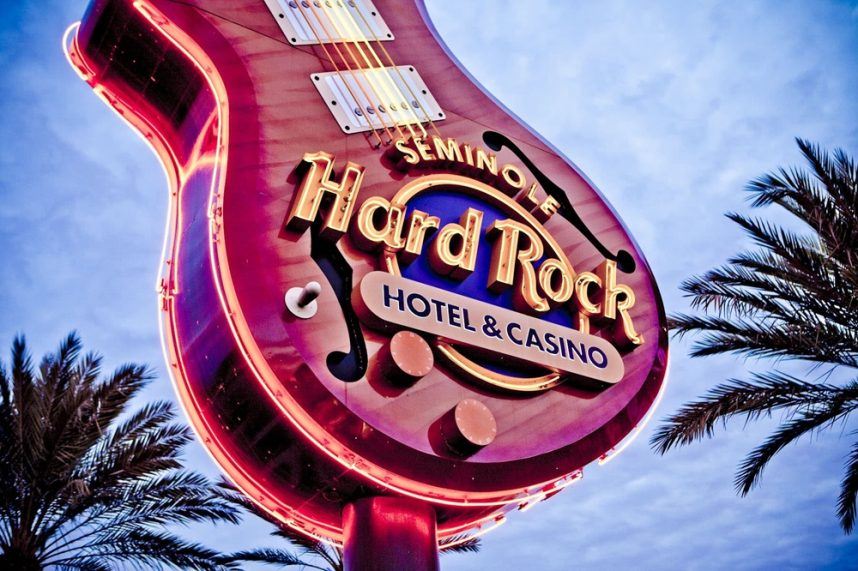 In a brief order Friday, the court denied a request from pari-mutuel operators West Flagler Associates and Bonita-Fort Myers Corp. to suspend sports betting and expedite a resolution to the case. The unanimous order did not provide reasoning for the court's decision.
West Flagler has asked the court to invalidate a tribal gaming compact the Seminole Tribe reached with the state in 2021. The gaming compact, signed by Gov. Ron DeSantis (R) and endorsed by the state legislature, allowed the tribe to expand the games offered at its casinos in the state and gave it exclusive access to mobile sports betting.
Sports betting in Florida has been in limbo for most of the past two years, as West Flagler fought the tribal gaming compact in federal court. The U.S. Supreme Court in October let the compact take effect, and the tribe last week launched its Hard Rock Bets mobile sportsbook in the Sunshine State.
Case Continues
While Friday's order is a discouraging sign for opponents of the sports betting arrangement, it is not the end of the road for West Flagler and Bonita-Fort Myers. The underlying case will continue, with a ruling expected sometime next year.
Opponents of the compact say it violates the federal Indian Gaming Regulatory Act and the state's constitution by allowing the tribe to offer access to gaming off of its reservation. Supporters of the arrangement say it is legal as long as the mobile sportsbook is hosted on server located on Seminole land.
West Flagler owns the Bonita Springs Poker Room in southwest Florida. It also, until recently, owned the Magic City Casino in Miami. The company said in its request for expedited action in state court that the tribe stands to potentially earn millions from activity that the court may eventually find to be unconstitutional.
Expanded Access Expected
In the meantime, mobile sports betting is likely to expand for Floridians. Starting last week, Hard Rock Bets allowed select customers to begin placing bets.
The opportunity was limited to those who had opened an account during the few weeks the platform was online in 2021 or who belonged to the loyalty program for patrons of Hard Rock casinos. New customers can sign up for a wait list.
In addition to sports betting, the tribe's casino offerings also are expanding to include craps and roulette under the terms of the 2021 compact. Those games are being rolled out at the six tribal casinos in the state beginning next month.