Florida Judge Makes Dramatic U-turn on Pre-reveal "Slot" Machines
Posted on: June 20, 2017, 03:00h.
Last updated on: June 20, 2017, 03:08h.
A Florida judge had a complete change of heart about the legality of so-called "pre-reveal" gaming machines this week.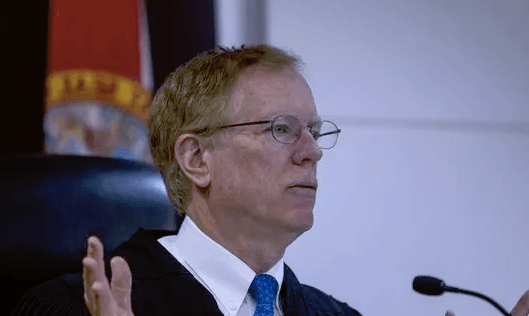 In March, Judge John Cooper ruled the machines were "not an illegal slot machine or gambling device" because he felt something couldn't be considered a game of chance if the outcome was known beforehand.
But the Seminole Tribe of Florida asked him to reconsider, warning that the declared legality of the machines was in breach of its compact with the state and could cost the state billions of dollars in future revenue-share payments.
"Slots-style type games materially the same as these have been held by federal and state courts in other jurisdictions to be illegal slot machines and are a clear violation of the Tribe's negotiated exclusivity as set forth in its gaming compact with the state which guarantee exclusive operation of slot machines outside of Miami-Dade and Broward counties in exchange for monthly payments," wrote Marcellus Osceola Jr, chairman of the Tribal Council.
Nothing to Do With the Seminoles
On Monday, Cooper changed his mind. Pre-reveal machines, which can be found in bars throughout the state, were illegal unregulated slot machines, he said.
He had gotten it "wrong the first time around," he admitted, because he hadn't fully understood the nature of the machines.
His reversal had nothing to do with pressure from the Seminoles but was based on hearing further arguments on how pre-reveals actually work, he added.   
"My holding is not based upon whether (the Tribe) likes the ruling or dislikes the ruling," said Cooper. 
The machines, distributed by the Gator Coin II Company of Jacksonville, which brought the original case, invite players to press a preview button before play can be activated, which informs them whether the next spin will win or lose.
"No Chance" Machines
Gator Coin argues that the machines are "no chance" machines because the outcome of each spin is known to the player before it happens. But the reality is, the player is ultimately gambling on winning the spin afterwards, which remains unknown.
Other than that, the machines look like slots and, like slots, "operate upon the insertion of money and award prizes through the element of chance," according to the state's filing.     
Cooper said he now understood the game was a "series of plays," including known and unknown outcomes.
Kathey Bright Fanning, president of Gator Coin II company told reporters outside the court she was "disappointed" with the judge's reversal.
"They're wrong," she said. "The tribe is wrong."