Florida 'Crypto Bro' Charlatan Gets Five Years for $1M Fraud
Posted on: October 19, 2023, 05:06h.
Last updated on: October 20, 2023, 12:14h.
A Miami "crypto bro" who claimed to have developed advanced AI trading software that "never lost" has been sentenced to five years in prison for bilking victims out of almost $1 million.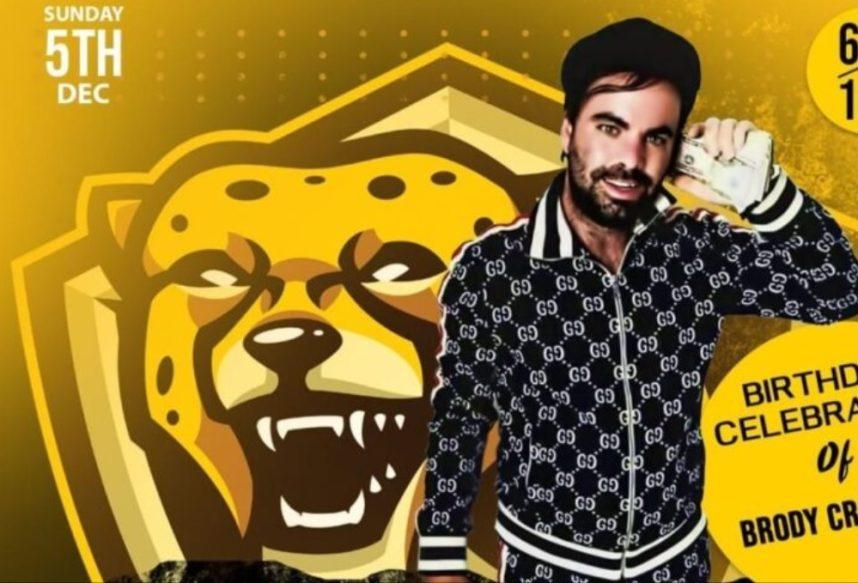 Ryan "Brodie" Crawford, 30, told investors he was a highly successful licensed stockbroker who had made a fortune through shrewd crypto and stock market investments.
In fact, Crawford wasn't even smart enough to operate a regular Ponzi scheme, where the fraudster pays the high returns promised to earlier investors by using cash obtained from later investors.
Crawford didn't return any of the victims' money. Instead, he blew it on casino gambling, luxury rental cars, and, presumably, the Dolce & Gabbana cheetah-print shirts that were integral to his social media image of freewheeling wealth.
Dud-Coin
On several occasions, when jittery investors did approach him to inquire about their promised returns, he wrote them checks from closed bank accounts.
Crawford also launched his own cryptocurrency, ironically named, "Cheetah Coin."
"We are about to take over the world," he said in a video posted on social media on Dec. 5, 2021.
The currency's launch party was also a celebration of Crawford's birthday, a lavish affair at the Seminole Hard Rock Hollywood.
Victims now claim that Cheetah Coin was little more than a pump-and-dump scheme. The currency traded at an all-time high of $0.000045. Its current value is a whopping $0.0000000300465.
The trading app unveiled at the launch party was a sham, according to victims. But the event enabled Crawford to milk $140K from a collective of NFL players, whose money he lost trading.
More than 100 investors were scammed out of $988K between June 2020 and March 2022. Prosecutors said Crawford "caused significant financial hardship" and was driven purely by "greed and self-interest."
Victims Fight Back
One such investor was Alberto Rivera, who was lured into investing after he met Crawford at a Scout camp attended by their children.
Rivera subsequently created a website, brodycrawford.com, to expose the fraudster. He reported Crawford to the FBI and the SEC and encouraged other victims to do so.
Many would hold silence out of fear of being thought of as being foolish for having fallen for the scam, while others would hold silence hoping that it was just a hiccup in the master plan to financial freedom," Rivera wrote on brodycrawford.com.
Speaking to NBC News, Miami-Dade Police Sgt. Bridget Doyle praised the sentence Wednesday.
"The Miami crypto environment is growing. So I think this was a landmark case for the region to show these cases can be pursued, they can be prosecuted, and this is not a victimless crime," she said.