Federal Poker and Gambling Legislation Stall Could Be Indefinite
Posted on: November 18, 2013, 05:30h.
Last updated on: November 18, 2013, 08:48h.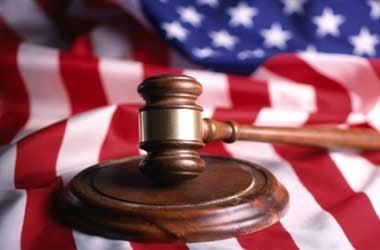 After a few months of watching the Obamacare debacle unfold in the U.S., a valid argument could probably be made that the fewer things the Feds oversee, the better. And for those who have been waiting and watching for the federal government to make some definitive moves regarding unilateral poker legislation, if you've been holding your breath, now might be a good time to exhale.
Factions Means Inaction
At the core of this inaction – like most things in American politics – are a variety of factions so all over the map that it might be hard to ever get consensus that would be agreeable to all fifty states. Obviously, states like Nevada, New Jersey and Delaware – where not only land, but now online gambling have already been legalized within those states' borders – have vastly different outlooks on gambling than states like Utah, where absolutely no gambling whatsoever is legal. And as Internet gambling has proved to almost always be an "add on" to the brick-and-mortar kind from a regulatory status, it could be a complex web to create regulatory bodies in states that have little or no experience with even the land casino industry.
Just look at Massachusetts to see how a neophyte gaming commission can trip over its own feet in an effort to be a tad over-zealous, and that's just a land commission; the issues that spring up online are even more complex, as so many things are harder to verify with certainty when it comes to online players and thus, liability.
Legislation Keeps Meeting Roadblocks
That was sort of the concept behind Representative Joe Barton's (R-Texas) HR 2666 (perhaps a portend of its seemingly doomed status in those numbers); the Internet Poker Freedom Act of 2013 was to allow for individual states to opt out of any federal legislation. It's been noted that the only way the now-softened-by-subsequent-judicial-interpretations Unlawful Internet Gambling Enforcement Act of 2006 went through was because it rode in on a larger bill that was fueled by post-9/11 fervor; most experts agree that it would have never passed had it been presented under its own fire power. In fact, Virginia and Iowa Republican Congressmen (respectively) Bob Goodlatte and Jim Leach had been trying to push through a federal anti-gambling mandate with HR 4411 for quite awhile before UIGEA sailed quietly through, and never could get enough support to make it happen.
Another issue that keeps this a state vs. federal issue is just plain money-related. Whereas the states who are interested in poker and, in some cases, general online casino passage, have a financial stake in doing so, for the Feds, it would just be another policing headache, although no doubt if they put the IRS on the case, they would figure out a way to suck some revenue from individual state coffers.
But the compelling revenues for states will always be greater than for the Feds, even if they manage to pull money from state online gaming, and that reason is simple: states have to live on fixed amd capped budgets; the federal government simply issues itself a de facto black American Express card, so revenue means much less when "balanced budget" has become a pretty meaningless concept at the White House.
From a regulatory standpoint – as we have, once again, seen with the federal nosedive into healthcare implementation – it's hard to oversee something you know nothing about and have no experience managing. It's no surprise that Nevada and New Jersey – the two states with the oldest and most experienced land casino presence in America – were at the forefront of the Internet poker and casino movements; their existing regulatory bodies already have rules and regs in place, making it much easier to extend those systems to an online format.
Will the Feds ever step in and police the whole morass? Possibly, but it probably won't be until the states have unveiled their individual systems to a much more encompassed degree.
Hopefully, before that happens, the federal government will figure out a few lessons the hard way when it comes to mandating how things should be done without actually having a clue how to do them first.